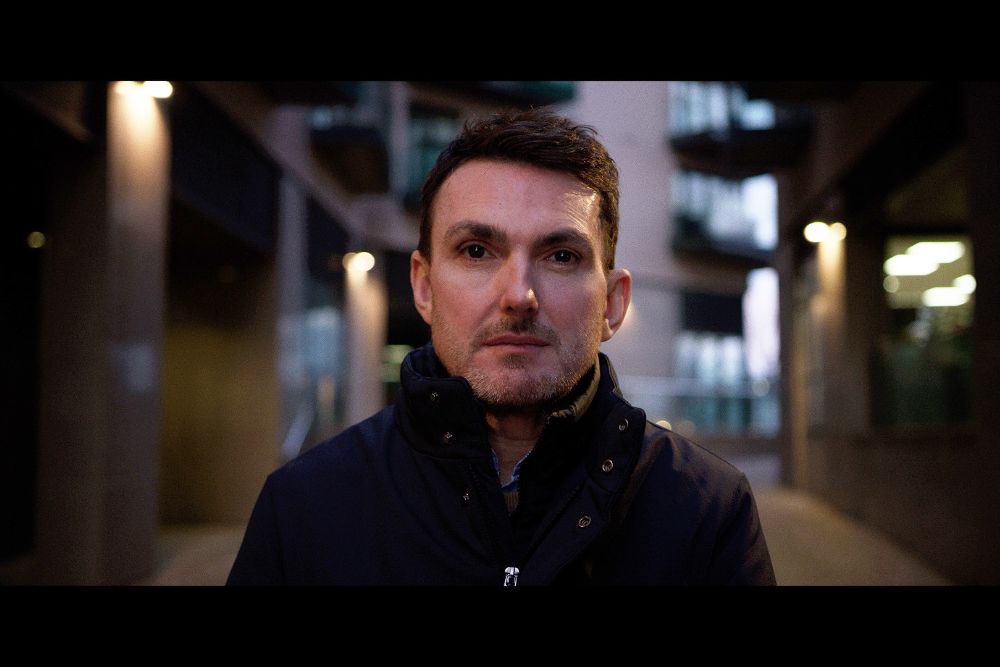 Photo Credit: Dignity in Dying
A terminally ill man who had been calling for Jersey to change the law to allow assisted dying has passed away at the age of 50.
Alain du Chemin, who had planned to end his life at a Dignitas clinic in Switzerland, had recently written to States Members urging them to 'do the right thing'.
Alain was diagnosed with an aggressive brain cancer in 2019. He had been campaigning, with the support of Dignity in Dying, for a law change to allow assisted dying here.
In an open letter to politicians last month he said he wanted to decide when the time was right, with his loved ones around him, and not be forced to spend his final months planning an expensive legal assisted death in Switzerland.
Alain sadly passed away on Saturday with family and close friends at his side.
His husband Paul Gazzard says, though it was a peaceful end, Alain's final moments would have been better lived knowing he had the choice he wanted here at home.
"Alain was a passionate supporter of an assisted dying law for Jersey and I hope his campaigning has brought this closer to becoming a reality."
Sarah Wootton, Chief Executive of Dignity in Dying, has expressed her deepest sympathy to Alain's family, friends and the local community:
"Alain has made a huge and lasting contribution to the assisted dying debate on the island, knowing that any change would sadly come too late for him. It has been an honour to help share his powerful words with the Citizen's Jury and States Members and we hope they will remain at the front of their minds when recommendations on potential law change are considered and debated later this year.
Terminally ill islanders deserve better: access to the best care alongside compassion, choice and control. Jersey can and should lead the way for the British Isles and the rest of the world on end-of-life choice, so that others are not denied the right to die on their own terms as Alain was."
A Citizens Jury is currently considering the implications of allowing people to help their suffering loved ones to die.

Alain's message to States Members is simple:

"The ban on assisted dying does not work, so change it.

When you consider the outcome of the Citizen's Jury later this year, you have a chance to do the right thing for our community. I hope you will not waste it." pic.twitter.com/Cbh02Un7BC

— Dignity in Dying (@dignityindying) April 23, 2021