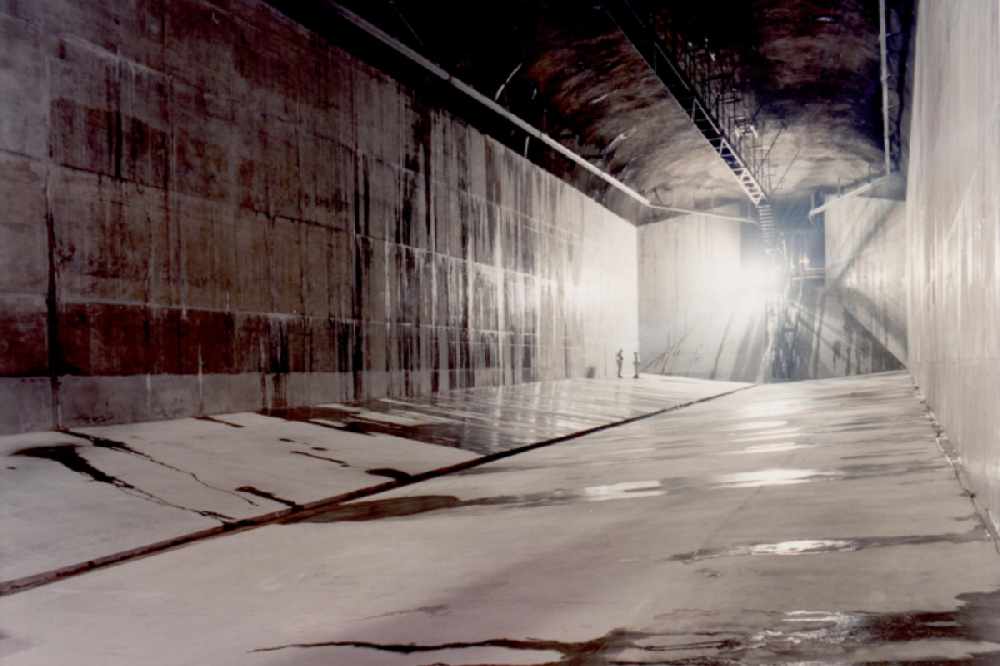 More than half a million pounds is being spent on a new automated cleaning system in the cavern underneath Fort Regent.
It will mean workers who spent up to four weeks a year cleaning the space won't have to do it as often.
We're told a team of six work 10-12 hours shifts for 3-4 weeks to complete the annual task, which is described as 'hazardous'.
The cavern acts as a storage tank for overflows of water and sewage during storm, stopping them from spilling into St Aubin's Bay.
It can hold 25,000 cubic metres of waste, and is used around 80 times a year.
£533,587 will be spent creating an automated cleaning system.
Changes to pipes and pumps will mean waste solids don't settle on the cavern floor, and there will be fewer blockages.
Work is due to start in May.