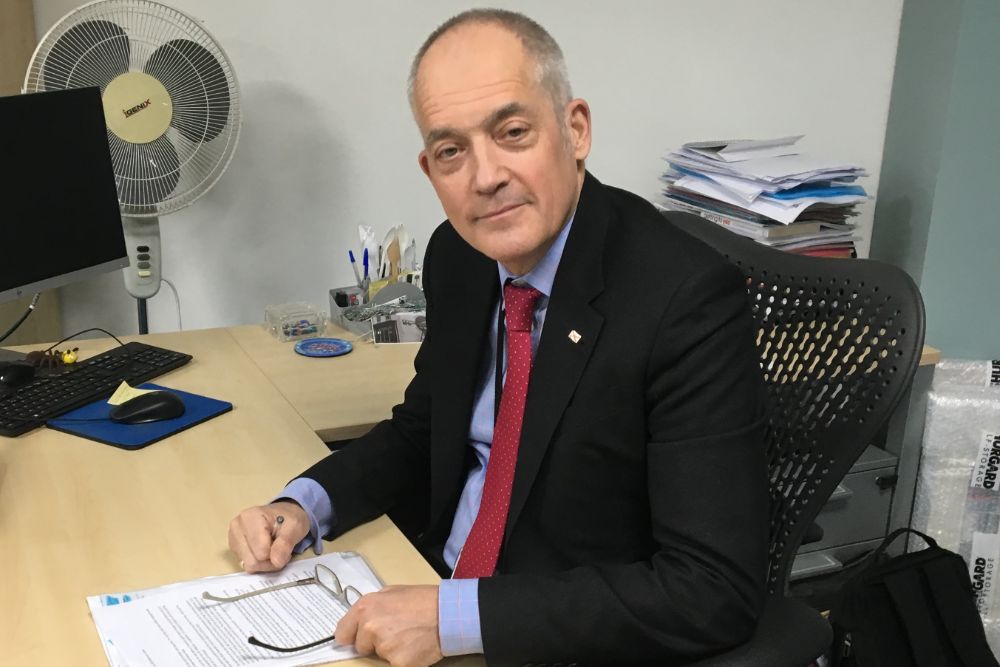 The Government CEO has told Channel 103 that 2020 is about moving from preparation into 'delivery mode', as he comes to the end of his first full year in charge of the public sector.
A challenging 2019, which included workers walking out over pay, ended with the States Assembly approving the Government Plan - which sets out the spending and saving measures for the next four years.
Charlie Parker says this was always a 'transition year', but it's now time to make real changes that will benefit islanders in the long-term.
"We've been putting a lot of work behind the scenes so we have business cases ready to go for investment, we've been setting the scene to recruit the right people that can then deliver things and really from 2020 it's up to us to get the Government Plan into delivery mode and to start over the next three years driving forward all those priorities set by the Council of Ministers."
Channel 103 sat down with Mr Parker to look back on 2019 and look ahead to the challenges facing him and the government in the new decade:
PAY DISPUTE
Civil servants, teachers and health staff were among those to go on strike several times in 2019, angry at the pay offers.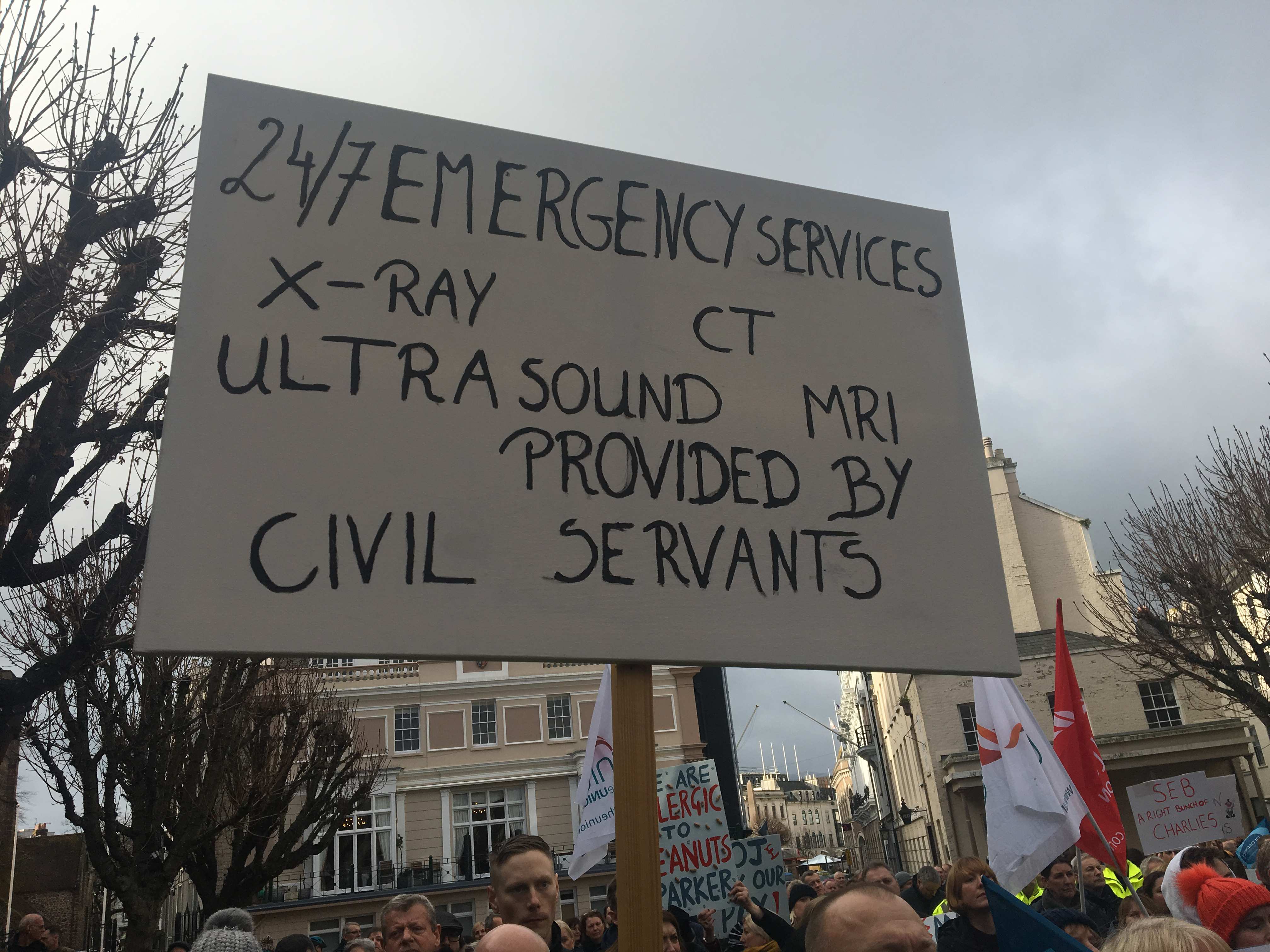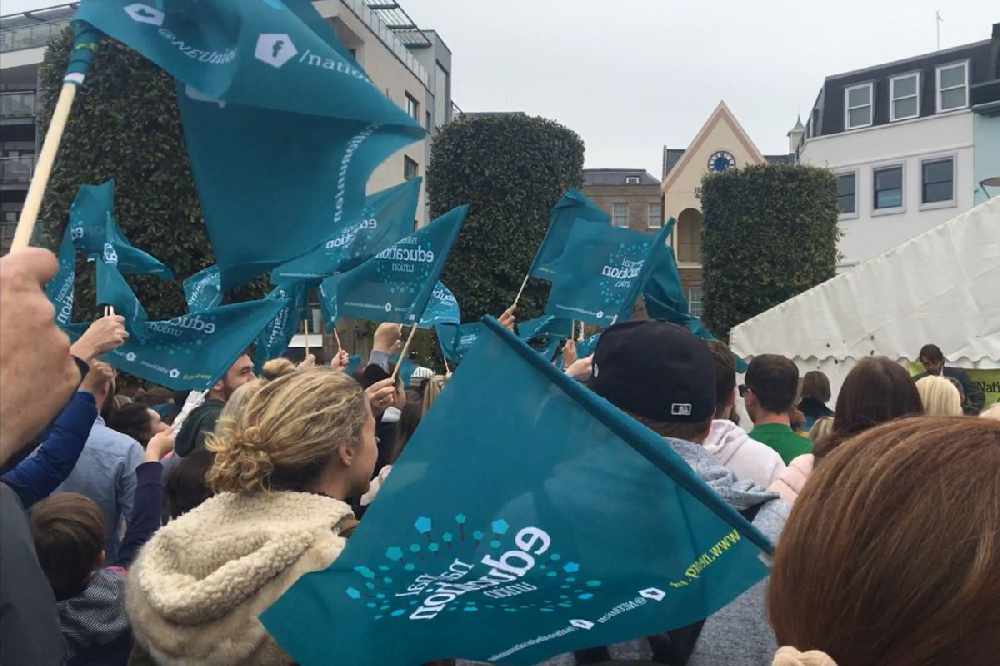 Most groups eventually accepted a deal, but civil servants didn't - and had a deal imposed on them by the States Employment Board in September.
The SEB says it was left with no choice after Unite and Prospect unions called the offer 'inadequate'.
Mr Parker says it was an outstanding problem going back several years - and believes the 2018 Workforce Modernisation Programme should have been accepted.
"When you look back that was a very generous settlement which could, I think with the benefit of hindsight, people, if they revisited it might have thought, was worth going for, but it wasn't.
"We were going to have to deal with several years of problems about pay and inequality and there were going to be winners and losers in that.
"We've got to a place where I think, by and large, we've got agreements, which is no mean feat."
His comments provoked an angry response from the leader of JCSA Prospect, who warned of potential industrial action in the coming year.
THE 'JERSEY WAY'
The States Chief executive came under fire from several politicians in September, when an upset Constable Len Norman stood up in the States Assembly to say that the findings of a conduct investigation into a senior figure in the Justice and Home Affairs Department were kept from him.
The Government of Jersey refused to confirm that the subject of the investigation was Director-General of Justice and Home Affairs and former acting Police Chief Julian Blazeby.
A statement was then released to say a complaint was independently investigated and was not upheld.
Reform Jersey reacted strongly to the situation, releasing a statement claiming it was an affront to democracy and that Mr Parker's authority and power was an example of the 'Jersey Way'.
Mr Parker told Channel 103 that he 'doesn't agree at all' with Reform Jersey's position.
"Sometimes people mistake the 'Jersey Way' with potentially, and I'm only suggesting that, suggesting that things are not done appropriately. Here they were done absolutely appropriately and that was done through an independent process that was verified.
"If you are not though sharing other types of information in the right way that's not private and confidential, that needs to be done in a transparent and open process, then that's what needs to be done and I'm the very first who will do that.
"I think we've shared a lot more information than some people perhaps were used to in the past, we do a lot of briefings for Scrutiny, we're very clear about enabling Ministers to make the right decisions and that's what public servants should do."
STAFF MORALE
The States CEO believes progress is being made to improve staff morale within the public sector.
Charlie Parker has previously admitted that it's low in the midst of major change within how the organisation operates.
35 complaints have been made to an anonymous government hotline this year, with half of those related to bullying and harassment allegations.
Mr Parker accepts some people still aren't happy, but that is being worked on ahead of a huge staff survey that will be given out next Spring.
"Some bits are better than others. I'm getting the sense that morale is much better where we've finished the reorganisations because people settle down.
"There are some areas where it's perhaps a little colder as I call it so it might not be quite as strong. My view and others have said it to me and clearly it's anecdotal is that we're making progress."
CONSULTANTS
The use of consultants has been a hot topic throughout the year. It was revealed earlier this month in a report by the Chief Minister that they've been brought in on £11m worth of contracts in the first six months of this year.
It revealed £7 million worth of consultancy services provided by a supplier and £4 million by individuals. More details on the report can be found here.
Mr Parker has told Channel 103 that many consultants and interims have been here for several years - when people thought they were permanent members of staff.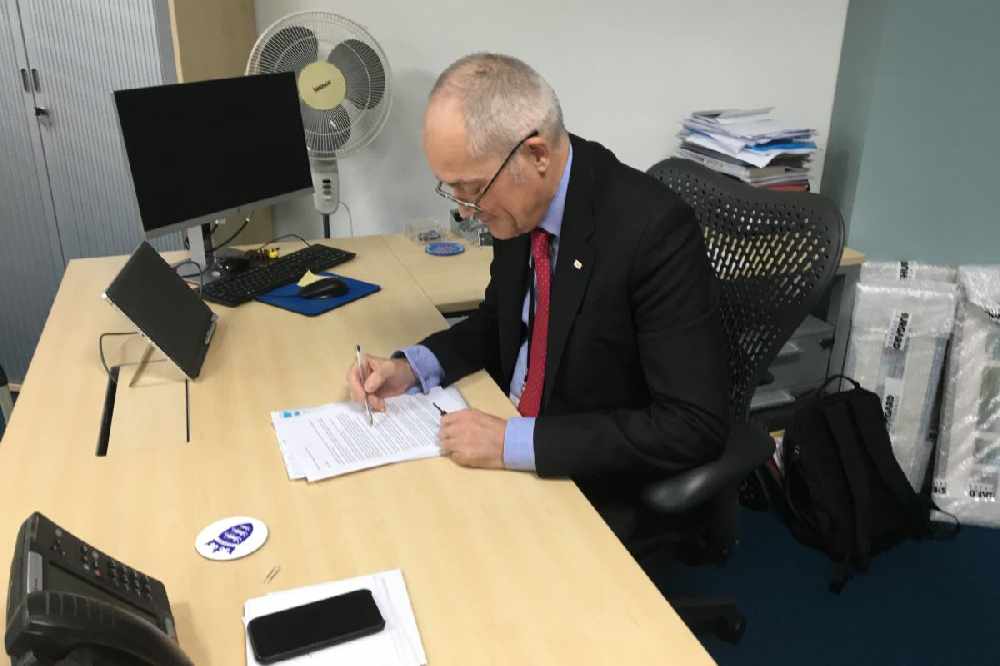 He says the plan is to 'clean out the use of consultants when it's appropriate'.
"It would be wrong to suggest that you don't have interims or consultants for certain types of jobs. The key is to make sure it's not becoming a permanent feature.
"Partly what we've embarked on now is to reduce the dependency on that and I believe you'll see a big change in 2020."
The report says that 91 of the 113 contracts won't be extended beyond 2019.
LOCAL PEOPLE IN LOCAL JOBS
There's been heavy criticism on social media at recent decisions to appoint a member of the UK cabinet officer (Dirk Danino-Forsyth) as the new Communications Director, and choosing a UK officer to become the new Police Chief instead of the interim chief, and local officer, James Wileman who applied for the job.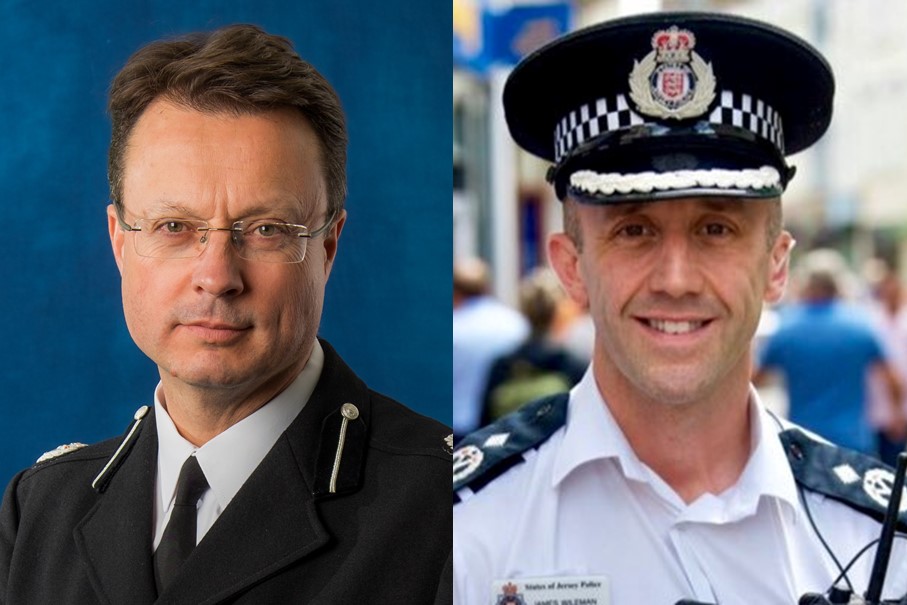 Robin Smith from the British Transport Police was appointed as Jersey's next Chief of Police ahead of local candidates including Acting Deputy Chief James Wileman.
Charlie Parker has pointed to the fact that the new Directors for IT, modernising government services and Children's Services are from on the island.
He says getting Jersey people into the top public sector jobs remains a long-term commitment, but it will take time.
"We have just embarked on securing social worker degrees here. It takes three years to do the degree, one year for your placement so it's at least four years before you see the benefit of that.
"We're doing the same with nursing, we're doing the same in other areas where I know the Education Minister and her team are looking at vocational training and all of this is providing a long term pipeline to get the right people into jobs who will ensure that we have the right succession."
CONSULTATIONS
Many public consultations have been run by the government this year - with around 27 now closed on subjects ranging from the Island Plan, marriage reforms, electoral reforms and the new hospital.
It's been a mainstay of Senator John L:e Fondre's government to get people's views on important subjects.
Mr Parker has defended the amount sent out by the government amid criticism that it was doing more consulting than action.
"If you're changing big parts of the island's public service, you need to do that properly. By way of example, we're doing a lot around the healthcare model at the moment. It would be inappropriate if we didn't consult or engage.
"We're doing quite a lot around the hospital, we've been criticised in the past when we didn't consult enough or engage."
There are still a host of consultations out at the moment, including on children's mental health services, the Children's Law and immigration.