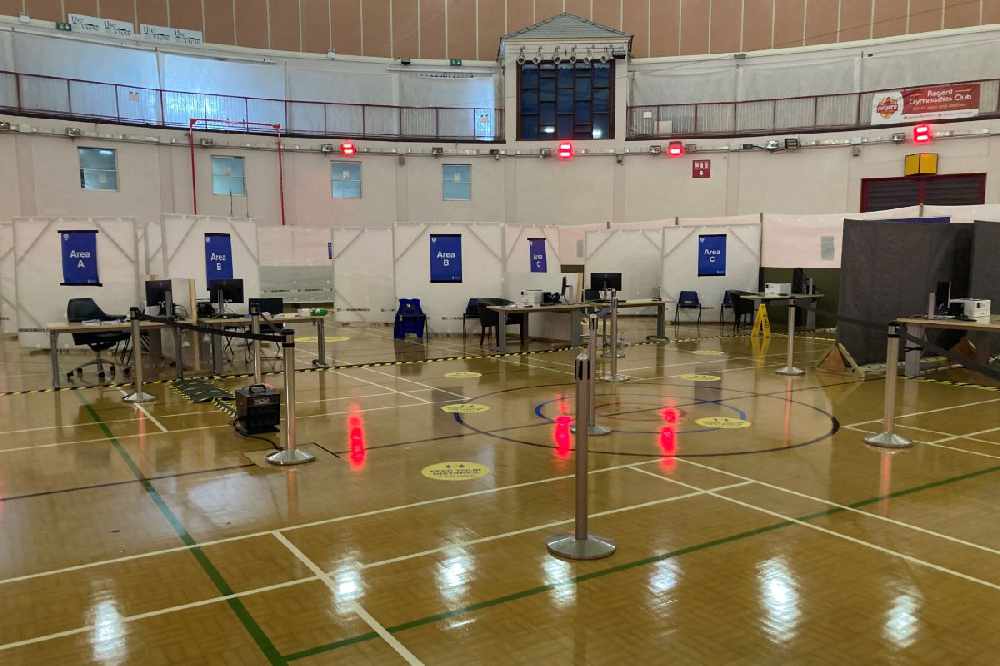 Islanders aged 75 to 79 will be able to book a vaccine appointment from Monday 25 January.
Vaccines for this age group will begin on Saturday 30 January.
High-risk islanders, including those aged 70 to 74, will get a letter next week to confirm they can book an appointment from 1 February.
Vaccine appointments for these groups will be available from Saturday 6 February.
Islanders aged 75-79 will be able to book their COVID-19 vaccine from 25 Jan, with appointments starting 30 Jan. High-risk Islanders will receive a letter week commencing 25 Jan to confirm they can book their vaccine appointments from 1 Feb. Read more: https://t.co/ILWOi6JIUo pic.twitter.com/SETqgGZWcc

— Government of Jersey (@GovJersey) January 18, 2021
High-risk islanders eligible for a vaccine from that date include those with Down's Syndrome and those with stage five kidney disease.
Anyone who thinks they are high-risk but doesn't hear from their GP about getting an appointment is asked to contact their GP surgery for advice.
"We are making great progress with our vaccination programme, and it's fantastic news that we're now at the stage where we can shortly invite high-risk Islanders to book their vaccination appointment.
"I would like to reassure everyone that Fort Regent is a clinical setting and meets the required hygiene standards. I would also like to encourage all Islanders in this category to book these slots as soon as possible and to attend their appointments to protect them.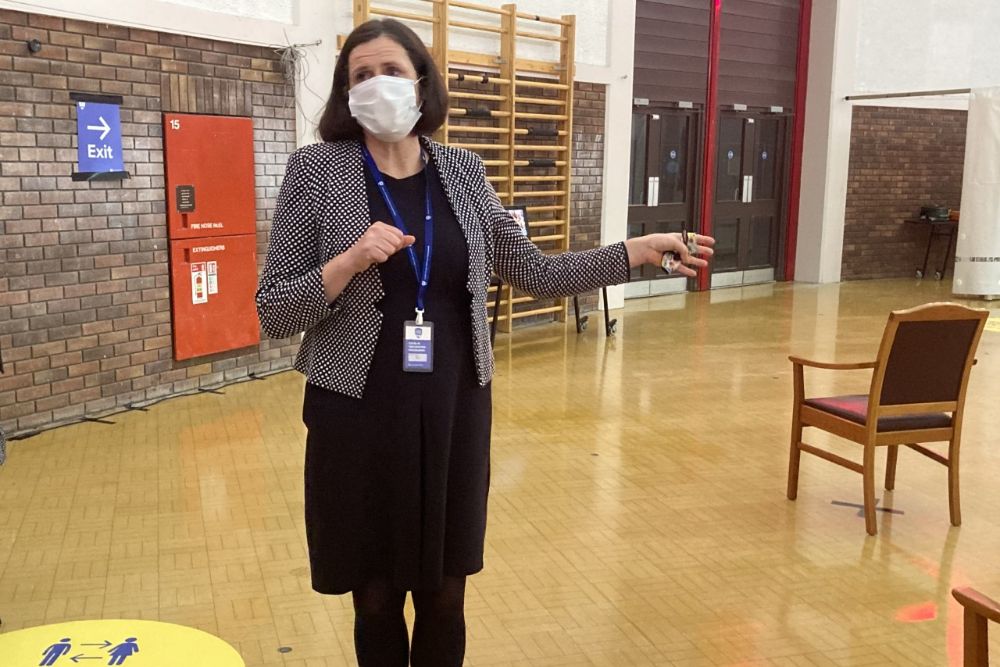 "We understand there might be certain level of anxiety for some high-risk Islanders around going out in public, we have worked hard to ensure our centre meets infection control and prevention measures, and our support marshals are there to help and will be making sure everyone complies with current COVID-19 guidelines." - Becky Sherrington, Vaccine Programme Lead.
The person's name, address, contact details, social security number and date of birth needs to be shared to book an appointment.
"Islanders who are high risk should have already received communication from their GPs or specialist doctors explaining their risk throughout the pandemic. Those who haven't received any correspondence from their GP or specialist doctor but believe they are in the category should contact their GP surgery for advice and an assessment.
"This is very encouraging news that Islanders at high-risk will be able to receive their first doses of the vaccine. I am aware that some Islanders at high-risk regarding COVID-19 will have been shielding for many months now, so receiving the vaccine will help them get back to a sense of normality that has been long overdue.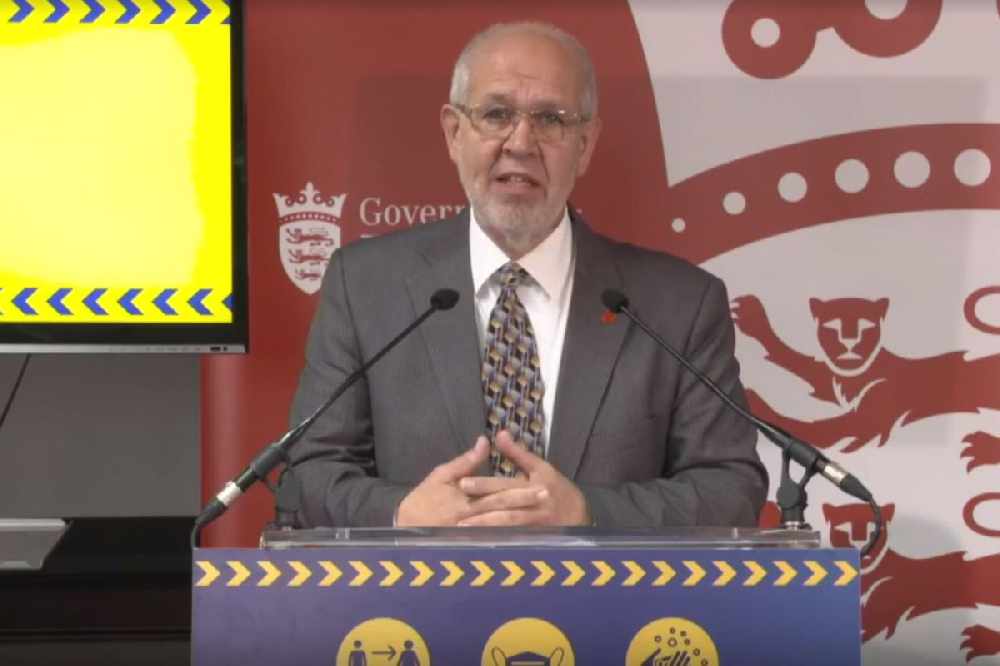 "Officers and medics across Government have worked tirelessly to ensure the vaccine programme is delivered as effectively as possible. This is another important step in the Island's response to COVID-19 and we need an Island-wide effort to protect the most vulnerable in our community." - Deputy Richard Renouf, Health Minister.
Anyone without internet access to book an appointment can get it sorted through their parishes and by calling the coronavirus helpline on 445566.
Home visits for over 80s who can't get up to Fort Regent started today.
The last update on vaccine uptake was released last week. As of Sunday 10 January - 3,590 had received their first dose, with 1,306 getting both.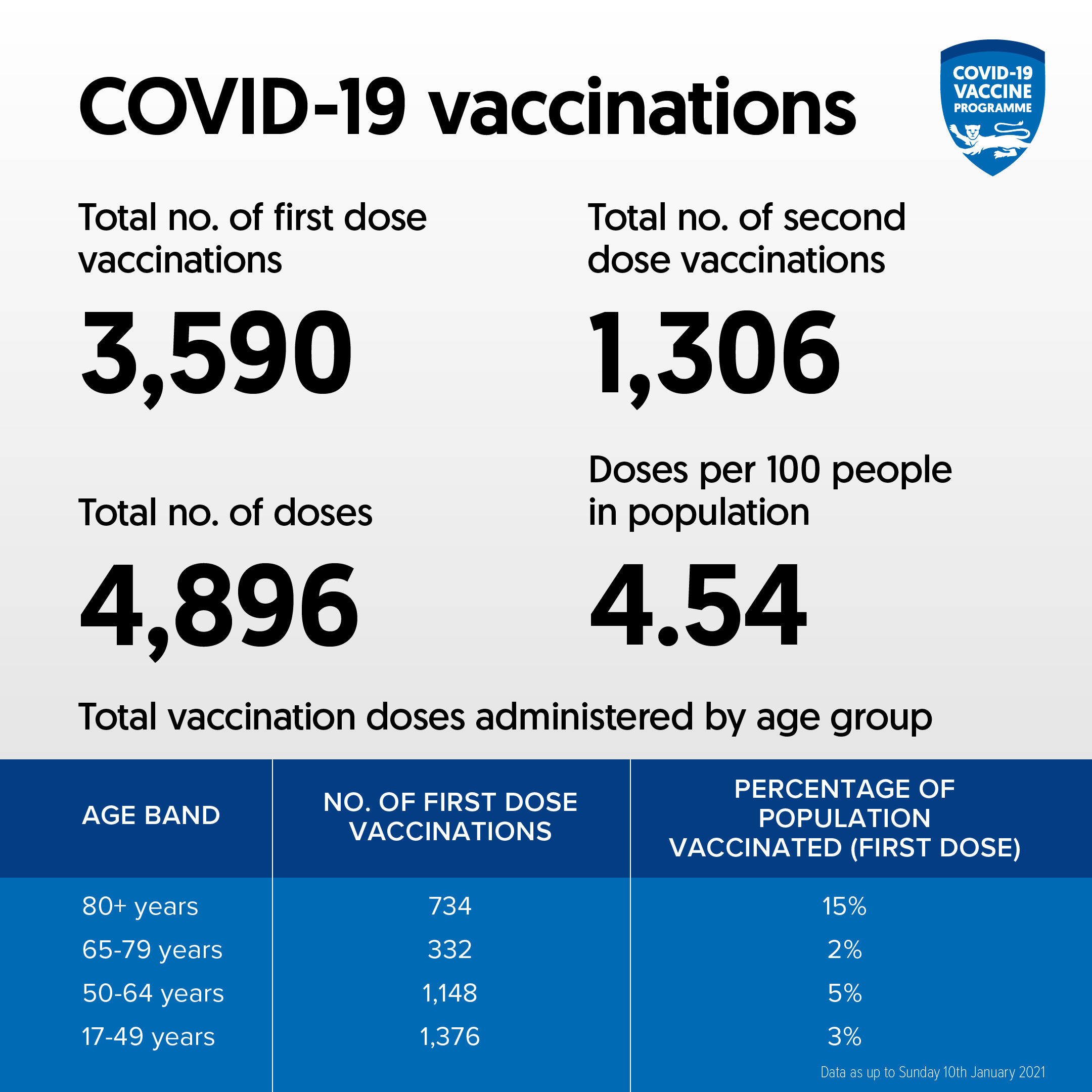 The government says vaccine numbers are released on a weekly basis to give analysts more time and resources to 'detail the confirmed vaccinations'.
Vaccine uptake across the UK is updated every day. Four million people there have received their first dose, with over 70s in England getting invites to get their jab from today.
Two Jersey school students have tested positive for coronavirus.
One goes to Grainville and the other attends Plat Douet.
They're the first cases confirmed since schools reopened a week ago.
Another case of coronavirus has been detected in a Jersey care home.
The number of active cases in the island has fallen though - down to 225.
23 people have recovered in the last 24 hour period, with seven new cases found.
Six people are still being treated in hospital.