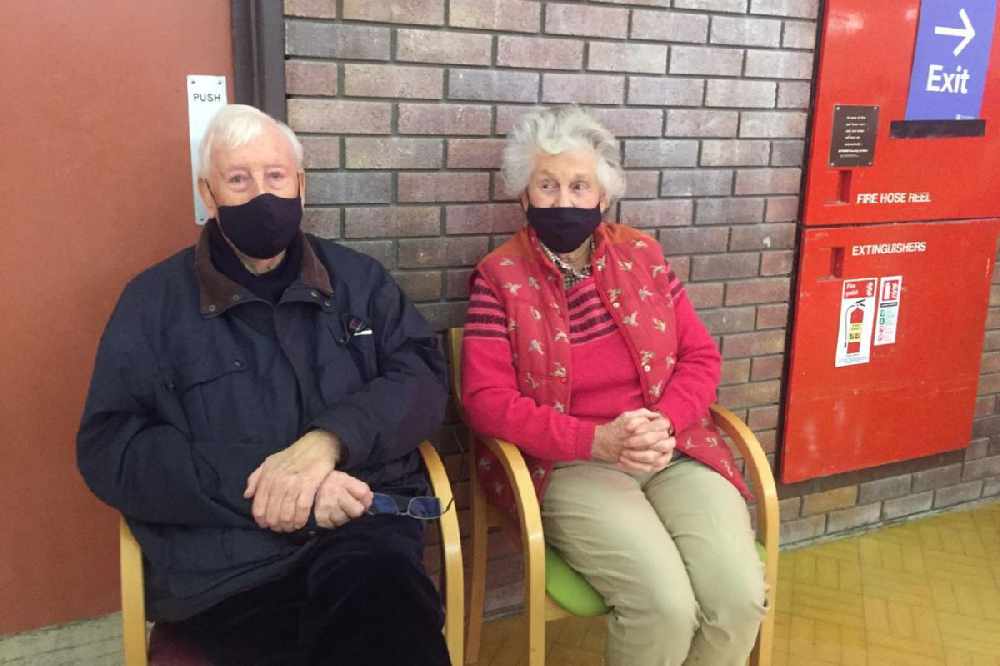 Two islanders who've been vaccinated for coronavirus at Fort Regent. Picture Credit: Government of Jersey
15% of over 80s in Jersey have had their first dose of a coronavirus vaccine.
That equates to 734 people in that age group.
1306 people have received both doses, with 4,896 given at least one.
More than four in every 100 people in Jersey have now received a vaccine dose. These results run-up to Sunday 10 January,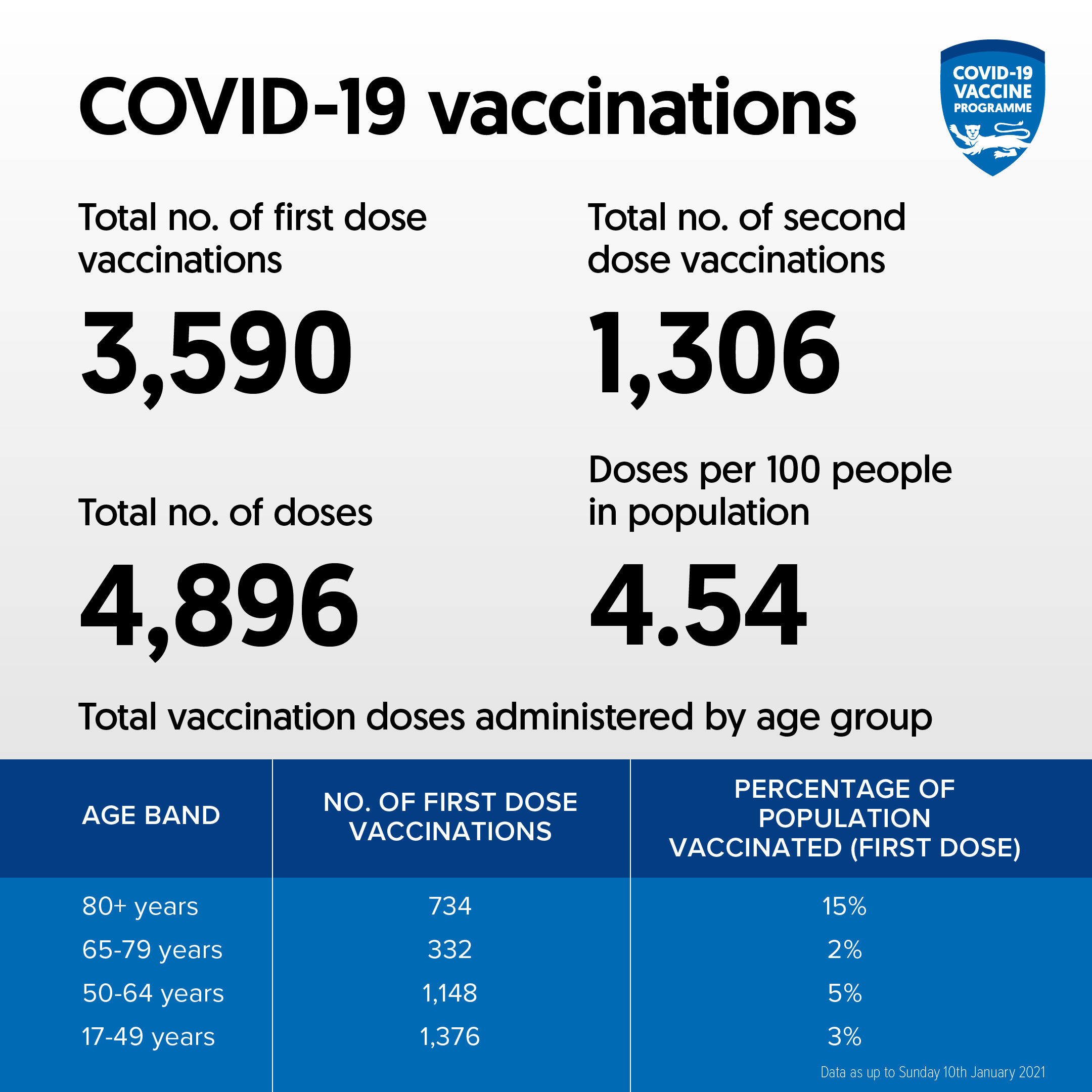 The government is hoping to vaccinate more than 1,000 people a day from Monday 18 January.
Chief Nurse Rose Naylor received her first vaccine dose today.
Vaccination numbers will be published every Thursday, which the government says is in line with other weekly reporting throughout the pandemic and follows the advice of the Independent Statistics Users Group.
"This allows analysts the time and resources to detail the confirmed vaccinations."
The UK Government is publishing vaccination uptake there every day.
Active coronavirus case numbers in Jersey have dropped slightly again, despite finding 13 more infections over the last 24 hours.
28 people who had the virus have recovered, bringing the total number of active cases down to 268.
Four people are in hospital with coronavirus, down one on yesterday, while two more care home residents have been diagnosed - bringing the total to 19.