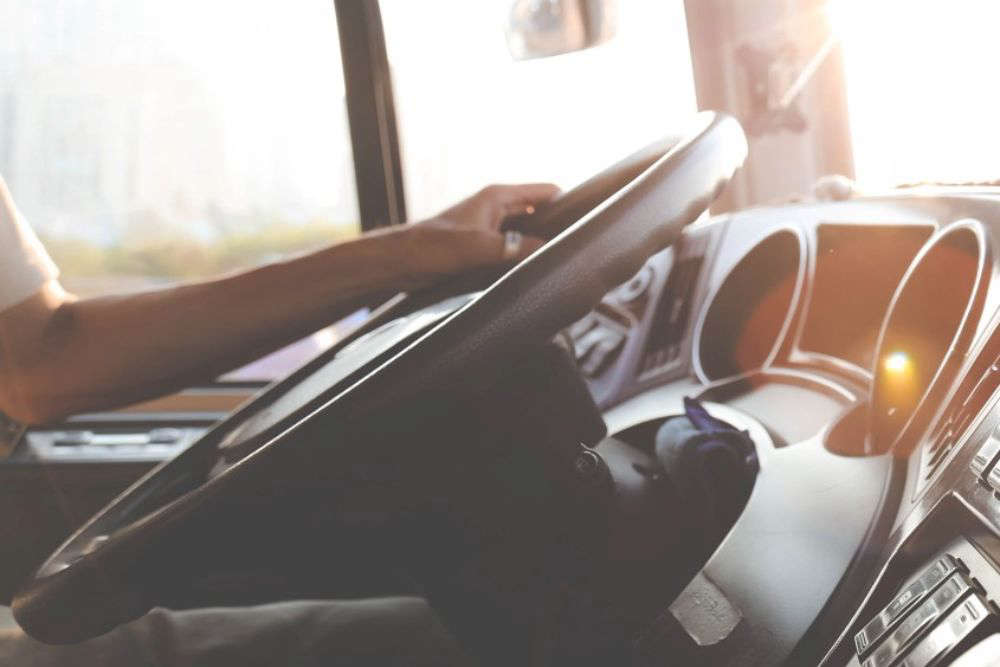 18 year olds in Guernsey are now allowed to drive buses, in a move to solve the staffing crisis.
Environment & Infrastructure has reduced the minimum age for driving a bus, coach, taxi or private hire vehicle in the island from 21.
The change comes in response to CT Plus cutting around 60 bus services a day because of a shortage of drivers.
18 services that the operator had suspended have been reinstated this week.
E&I President Deputy Lindsay de Sausmarez says the States has responded to calls to address the problems:
"We acted quickly and, although we knew there would be no single silver bullet solution, I'm glad that the measures we instigated are taking effect and bus services are now starting to be restored.
We know the importance of maintaining a good level of bus service and as soon as we saw the difficulties in recruiting drivers and the impact that was having on services, we met with CT Plus and began to put in place solutions to attract both resident and non-resident bus drivers."
JOB OPPORTUNITY: For existing bus licence holders pay starts at £15/h, with £18/h for any work after 18:30hrs and all day Sundays. Training rate is £10.08/£12.94 per hour for the first 2-3 weeks.

If you're 18+ and want to join please follow the link belowhttps://t.co/1hAPkonT2j pic.twitter.com/ICi7Vz0q0t

— CT Plus Guernsey (@Buses_gg) June 1, 2022
Applicants still need to have had a full driving licence for 12 months.
Deputy de Saumarez says it is a good career option for young people.
"Quite often, by the time you get to 21 many people are already settled in what line of work they want to do.
Bringing that age limit down to 18, in line with the UK, is going to open up a career avenue that wasn't there in the same way before.
It is a really interesting way to make a living and it's a good way to earn a good wage as well, so I am really hopeful this will enable people of a younger age to consider this as a career option."
In April, CT Plus announced a wage rise for bus drivers to try to attract more people into the job.
At time, Regional Director Kevin Hart told Island FM:
"This means that a full-time bus driver could reasonably expect to earn £38k per year with a little bit of overtime.
Training is provided free of charge at our in-house driving school, and we are open to providing either full-time or part-time shifts.
There has never been a better time to choose bus driving."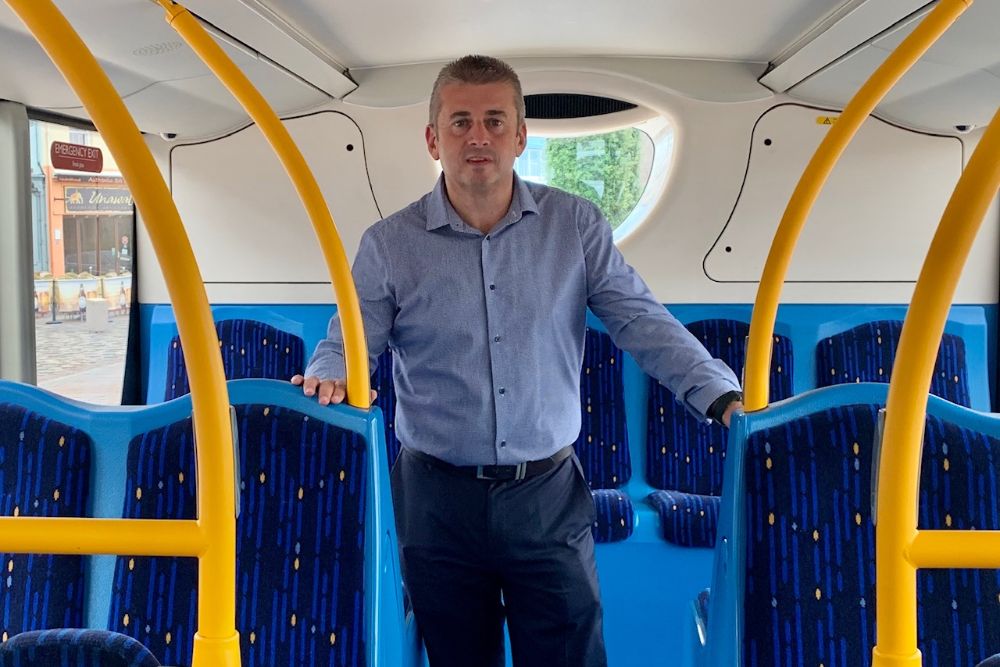 CT Plus Director, Kevin Hart
Deputy de Sausmarez added that people are using the island's public transport service now more than ever.
"Bus passenger numbers increased very significantly between 2013 and 2020, and although they were adversely affected by lockdowns and COVID border measures, passenger numbers rebounded fairly strongly as measures eased.
It is critical that the level of service remains good so that it can continue to be a viable option for the travelling public.
The more people that use the buses, the more we reduce traffic on our roads, pressure on parking infrastructure, air pollution and carbon emissions, whilst also improving the efficiency of our transport system for all road users."