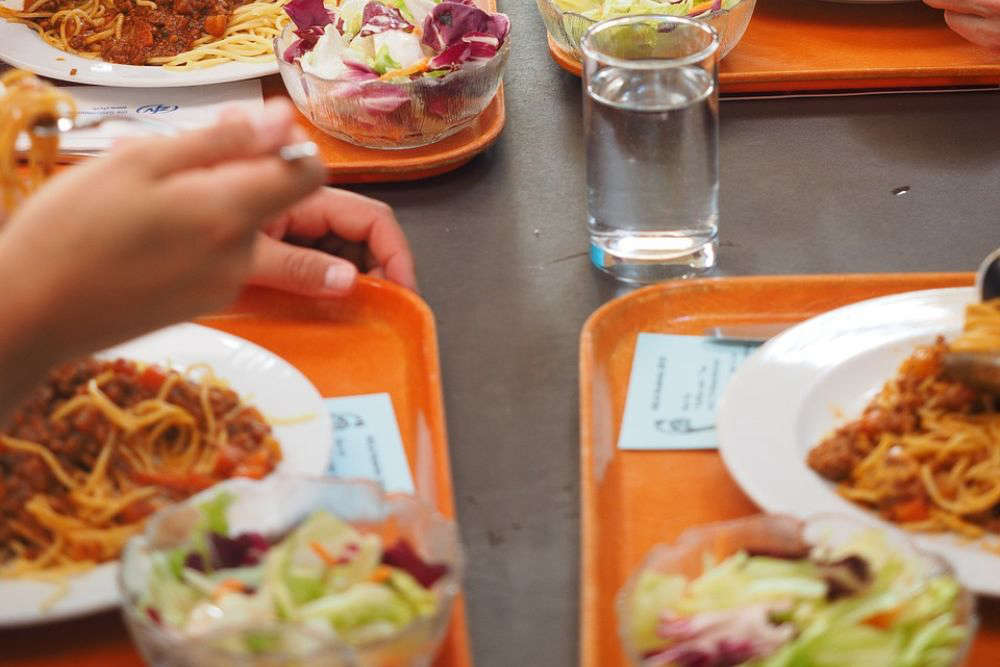 Pupils at St Martin's and St Peter's primary schools will be the latest to be offered hot school meals, but concerns remain that the roll-out is still too slow.
The service, which launched in 2019, currently runs at three other schools - Janvrin, Samares, and St Luke's.
Students get a nutritious meal and dessert for £2.50 each. It is free for those on 'Pupil Premium'.
The meals are prepared by the charity Caring Cooks.
The announcement comes amid mounting pressure for all primary-age children to have access to a hot meal at school.
Children's Commissioner Deborah McMillan has said the need is 'urgent' follow reports 1,000 children each day in Jersey do not have cooked food.
1000 children in Jersey every day! #childrights Why on earth do we not give children who need it free school meals?? pic.twitter.com/SCAPvZNHYp

— Deborah McMillan - Children's Commissioner (@ChildComJersey) January 15, 2022
Hannah Skelton from Caring Cooks wrote a Weekend Essay for the Jersey Evening Post in which she exposed how many families are living in poverty without anywhere to cook a meal.
Mrs McMillan told a recent scrutiny hearing anecdotal evidence of children in school uniform queuing at food banks, and of one food bank alone seeing - on average - 30 families every week.
An attempt by Reform deputy Rob Ward in December 2020 to extend the schools meals programme to all States primary schools in time for the start of the current academic year - at a cost of around £600,000 - was defeated by 25-22.
Last September, the Children and Education Minister Deputy Scott Wickenden said he was 'very keen' to extend the programme to other schools as soon as possible and that the government was looking at improving facilities for serving meals in schools where there are none.
Announcing that St Martin's and St Peter's primaries will be added to the programme after the February half-term, Deputy Wickenden said:
"We originally launched the two-year pilot scheme in 2019. Unfortunately, we had to extend the pilot due to the school closures from the COVID-19 pandemic. I'm pleased that we're now able to continue to roll out of the scheme, following COVID-related impacts on schools.
We are aiming by the end of the pilot in June, so that the scheme should be rolled out to a further six schools in September 2022.
I would like to thank Caring Cooks for all their work in helping the Government to deliver this pilot. Providing hot, nutritious meals in every school remains a priority for me. We, of course have a challenge, given how many of our school buildings don't yet have the facilities to serve food to modern health and safety requirements.
Once the pilot scheme has run its course, we'll have a full set of data, which will allow us to plan for the future rollout of the service."