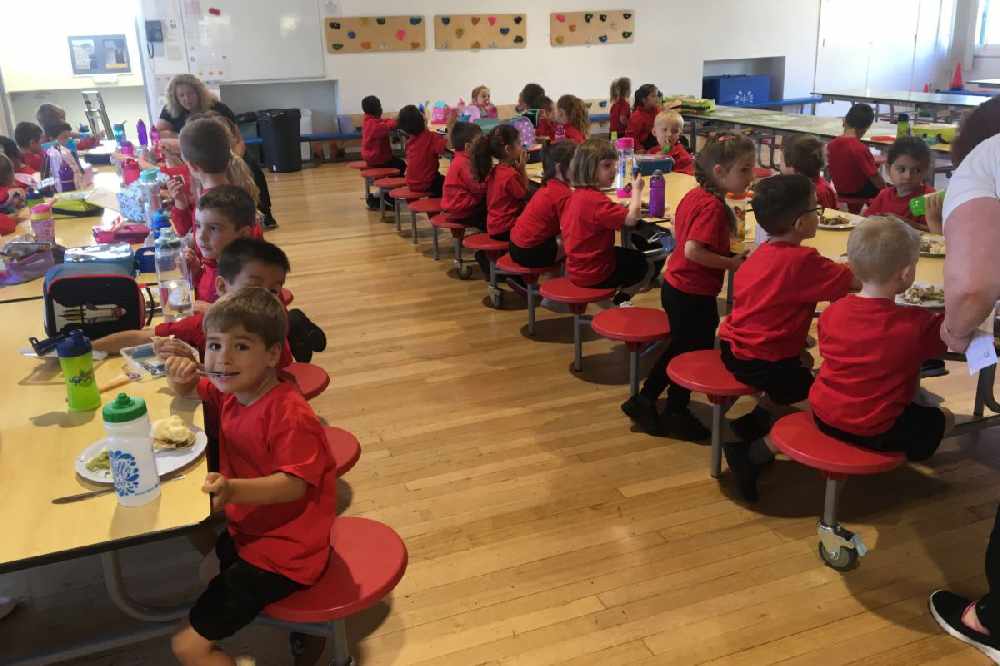 Free schools meals could be offered in all States-funded primary schools.
The suggestion will be debated as part of the Government Plan later this month.
If agreed, nearly £600,000 will be spent on giving all eligible students a hot meal each day, and on the facilities needed for schools to serve them.
The pilot scheme is being trialled at Janvrin and Samares schools at the moment.
The two-year long trial began in September 2019, with £200,000 put aside to support Caring Cooks to deliver healthy meals in schools.
Deputy Rob Ward says expanding this programme will provide long term, sustainable employment with significant positive social impact.
He says around 1,000 children a day go without a hot meal because of family financial struggles or inadequate cooking facilities at home.
Jersey's Children's Commissioner Deborah McMillan supports the provision of school meals:
Why are school meals so important? Because
food poverty impacts on children's' developmental outcomes, including diminished academic, behavioural and
social functioning as well as negative mental health outcomes. A free school meal in Jersey could cost s little as £800 per year pic.twitter.com/c6B2IWe8HE

— Deborah McMillan - Children's Commissioner (@ChildComJersey) December 1, 2020
Free school meals have been in the national spotlight this year following a high profile campaign led by footballer Marcus Rashford.