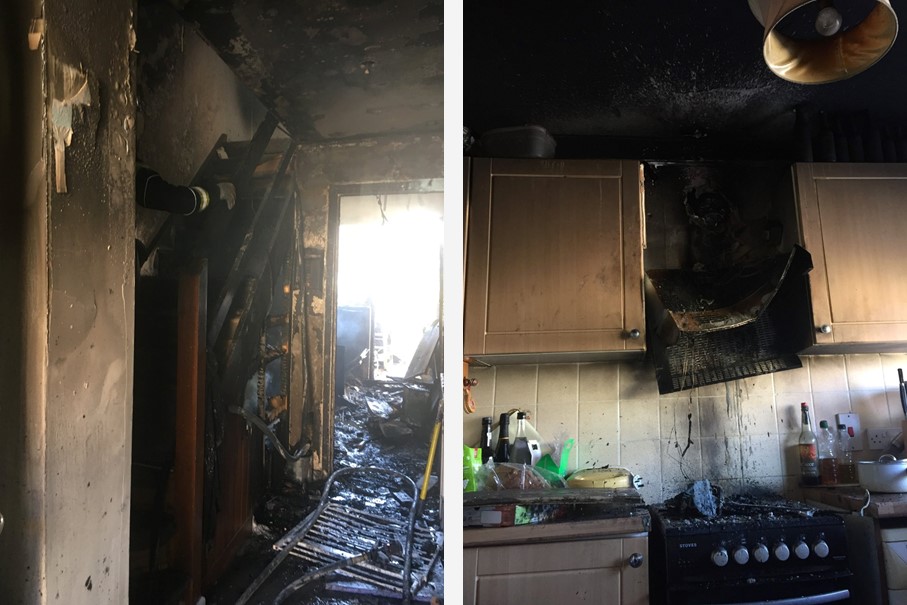 Image Credit: Jersey Fire and Rescue.
Two kitchen fires that broke out at Maufant and Georgetown left a family dog dead and two people needing to be taken to hospital.
Jersey Fire and Rescue says an adult was treated for burns and smoke inhalation and a 'brave little girl' was checked over as a precaution.
The first blaze was called in at around 10am yesterday morning, with four fire engines responding to extinguish it.
It had caused 'extensive damage' to the property's kitchen before it spread to the upper floors and roof.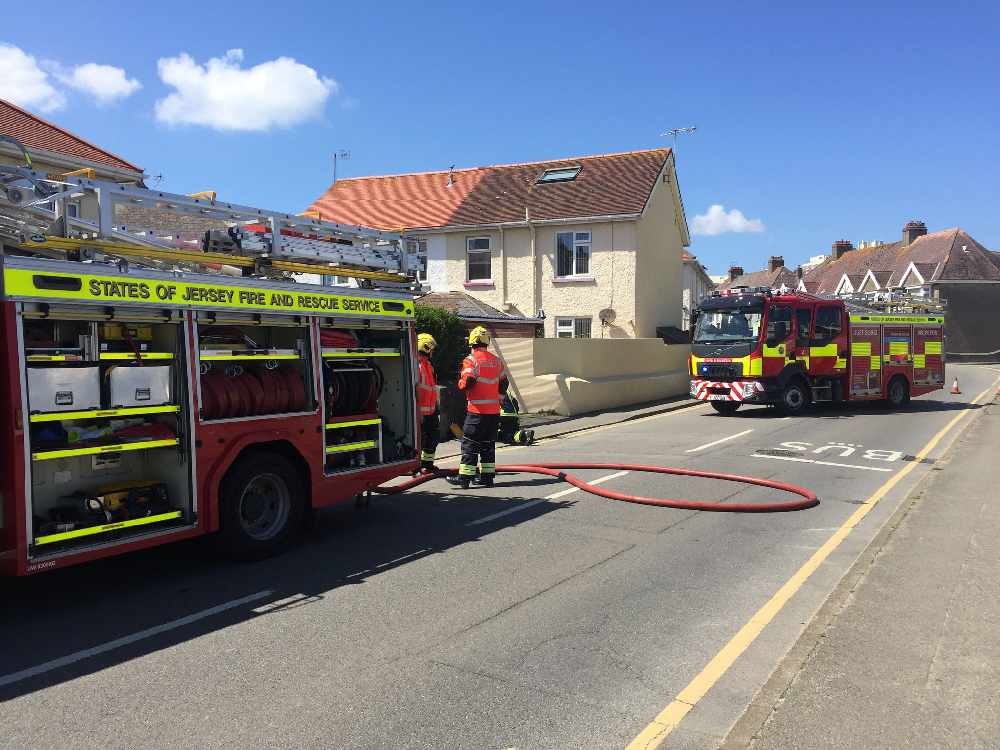 Jersey Fire and Rescue says extra crews were sent to help, amid concerns for the whereabouts of the occupants.
While the Maufant blaze was being dealt with, on-call firefighters were sent to Georgetown to tackle another fire, this one caused by a pan of burning oil.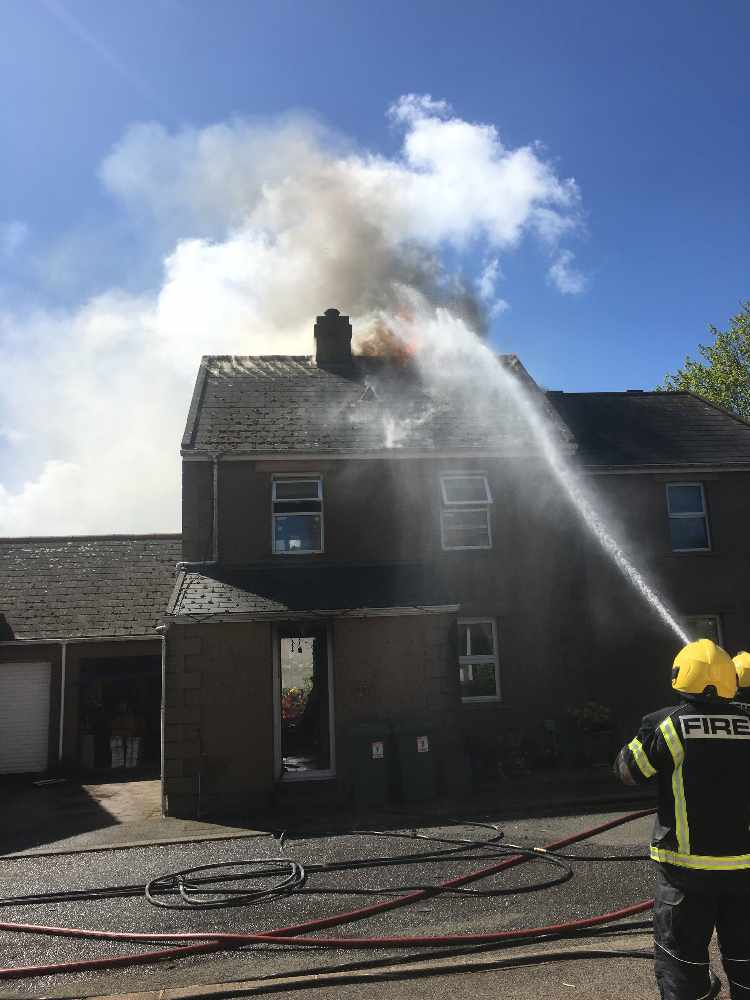 The homeowner burned his hands and arms trying to deal with it, before getting his family out.
Watch Commander Richard Ryan has reminded us that if we discover a fire, they should "Get Out, Stay Out and Get the Fire Service Out".
Following the two callouts, firefighters are reminding us they offer free home safety visits.
Anyone wanting advice can call 01534 445906.