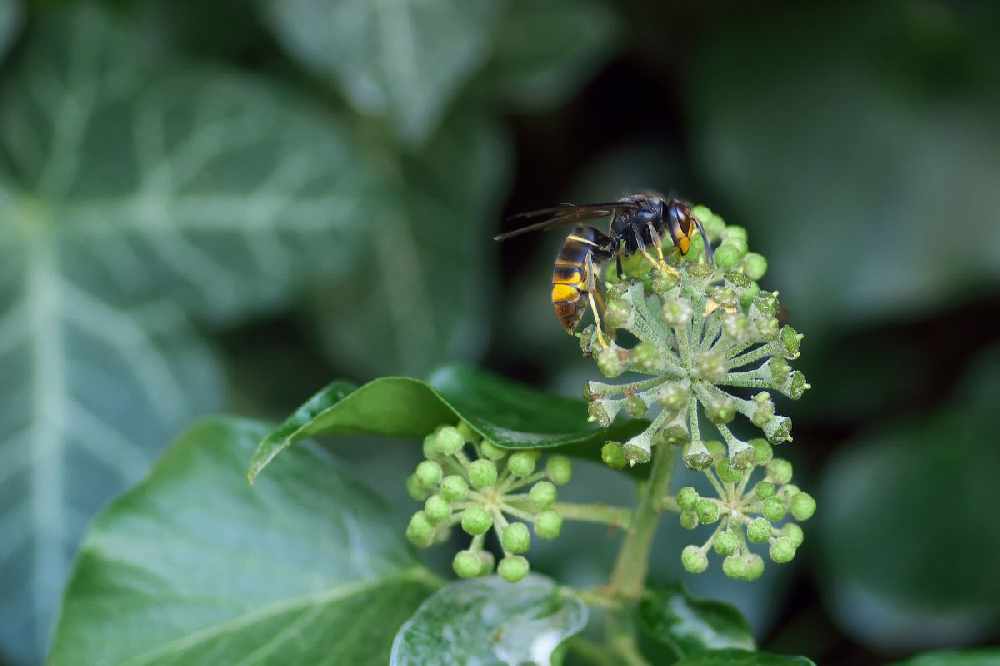 A tractor driver has been stung several times by Asian Hornets after disturbing a nest on a country lane in St Saviour.
He had been mowing the banks when his flail ran over the secondary nest.
It's the 43rd such nest to be discovered this year, but the first at ground level.
Volunteer hornet hunters have called it 'very concerning' and say farmers and contractors need to be aware of the dangers.
Bob Tompkins says anyone planning on picking fruit should also be extra vigilant:
"With the blackberry season in full swing and the second phase of the branchage taking place it's a time for people to be very aware of what is in the hedge, and if they see something large and black - try and avoid the area.
One or two of the individuals (hornets) come out and mill around you and they have a very distinctive humming noise. If anyone hears that, my advice is to vacate the area as soon as possible."
The tractor driver is said to be ok despite the venomous attack. He had been stung by wasps in the past, but Mr Tompkins says hornets are 'immensely more dangerous':
"If you just look at the size of the insect itself, and the fact it has a much larger stinger - it can pump more venom into you in one sting, far more than the average wasp. I know from personal experience that if you do get stung, you don't forget."
Report sightings of Asian Hornets or nests to [email protected] or 441633