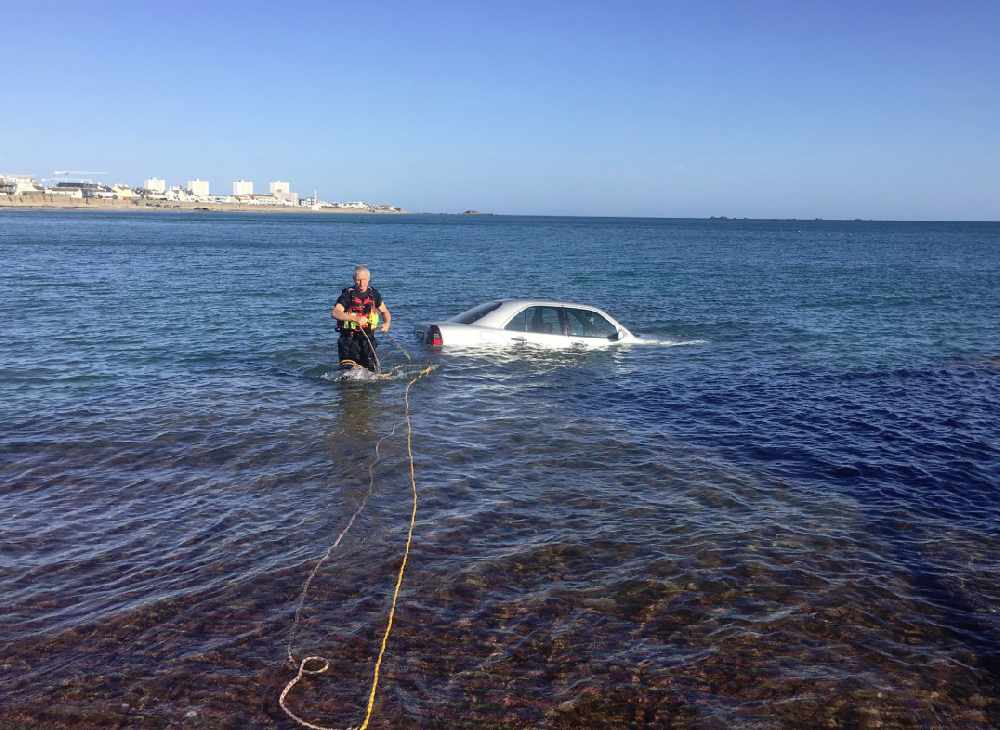 A silver Mercedes had to be fished out the sea after getting submerged by the incoming tide.
Fire crews were called to retrieve the vehicle from the water at the Dicq slipway in Wednesday afternoon's sunshine.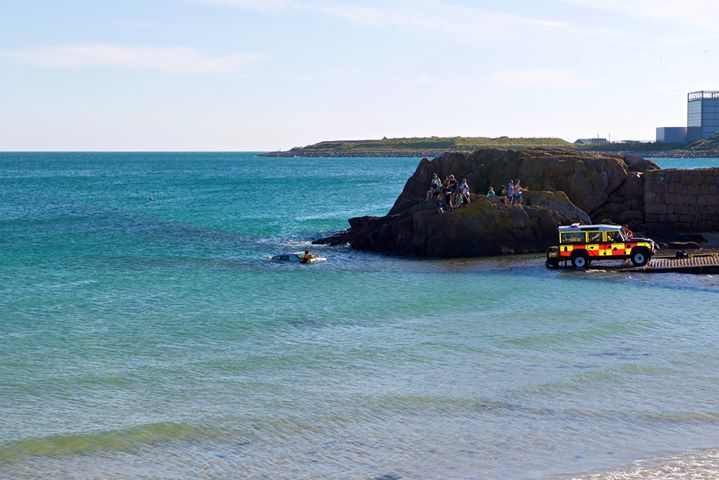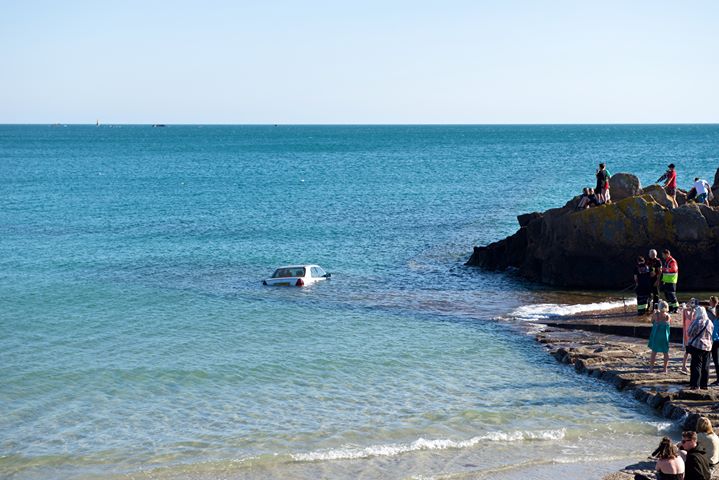 Police say everyone was safe and accounted for.
Red Watch responded to back to back calls, also dealing with a fire in a gas BBQ.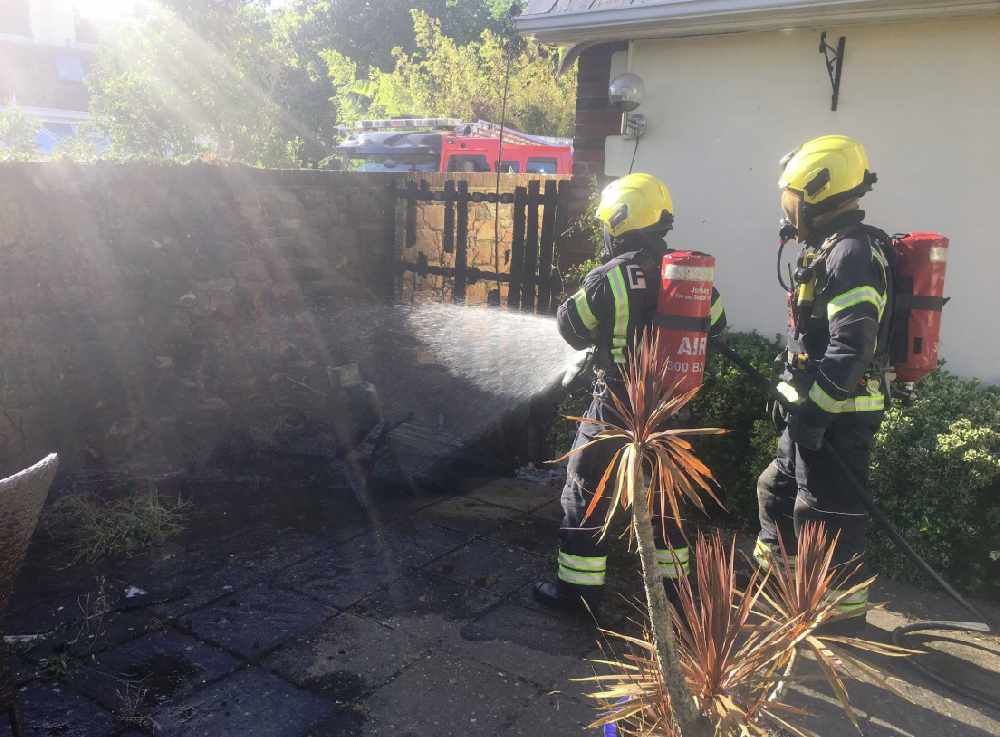 Photos: JFRS and Kay Patrick