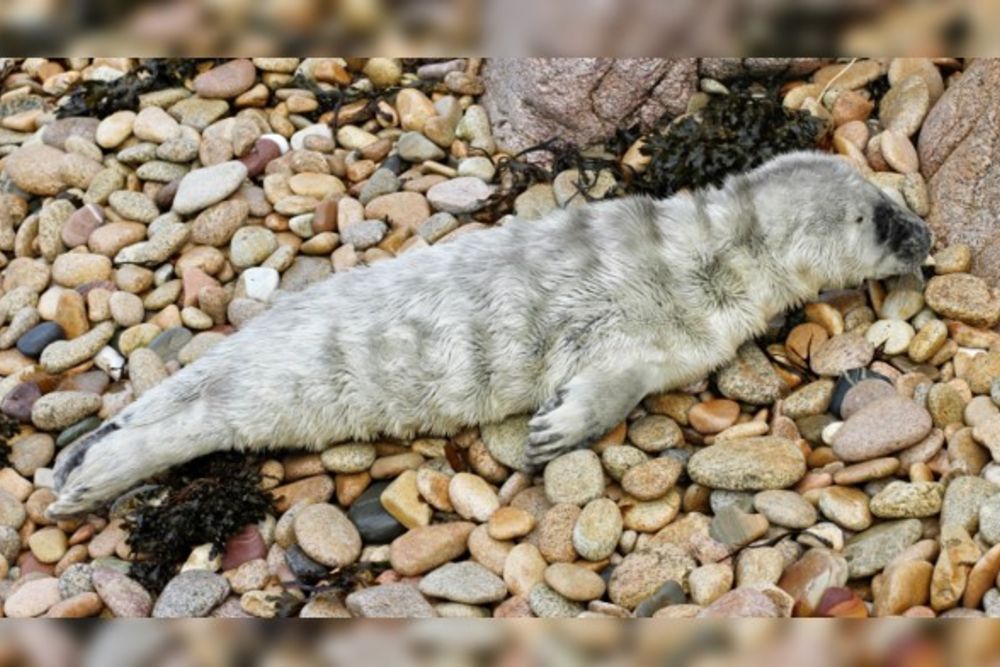 A grey seal pup has been rescued from the Ecrehous by a group of volunteers after becoming 'dangerously underweight'.
The pup was discovered last Wednesday, but the British Divers Marine Life Rescue (BDMLR) wanted to see if the mother seal was in the area and attempting to feed it.
The animal appeared to be well in itself but malnourished and underweight.
BDMLR Jersey coordinator Donna de Gruchy says usually discovering a seal is an exciting experience.
"Initially being told a small grey pup had hauled out at Marmotier was quite exciting to hear, it is obvious that the seals that reside on the outer rocks of the reef also breed and birth there, however a photo of a small pup actually at Marmotier gave hope that once the public fall away at the end of the season.
"The seals are actually able to use the larger islands for birthing safely without interruption. Marmotier is perfect for birthing as not all of it gets submerged in the storms so less likely a pup will be washed away from its mother.
Once they were sure the pup had been abandoned by the mother, the BDMLR volunteer team attempted to rescue the animal on Wednesday (4 November), but the swell was too unsafe to do so.
However, the forecast was more forgiving on Sunday and allowed them to bring the pup back to the New Era Veterinary Hospital.
Donna says the decision to interfere with a pup is never an easy one.
"It is always hard to decide whether to interfere or not and the decision to lift is never taken lightly. If a reef resident had gone back in just another weeks' time, the pup would have no doubt in my mind been in a very dangerous way and we would have been expected to do something.
"With it being weaker, another week or 2 weeks away it most definitely would not have survived being bought in. The pup was already trying to eat seaweed & pebbles, & calling for mum. It was so clearly starving.'
The small grey seal pup will be taken to the GSPCA for rehabilitation, with the hopes that it will be released back to the reef once it is strong enough and able to feed itself.