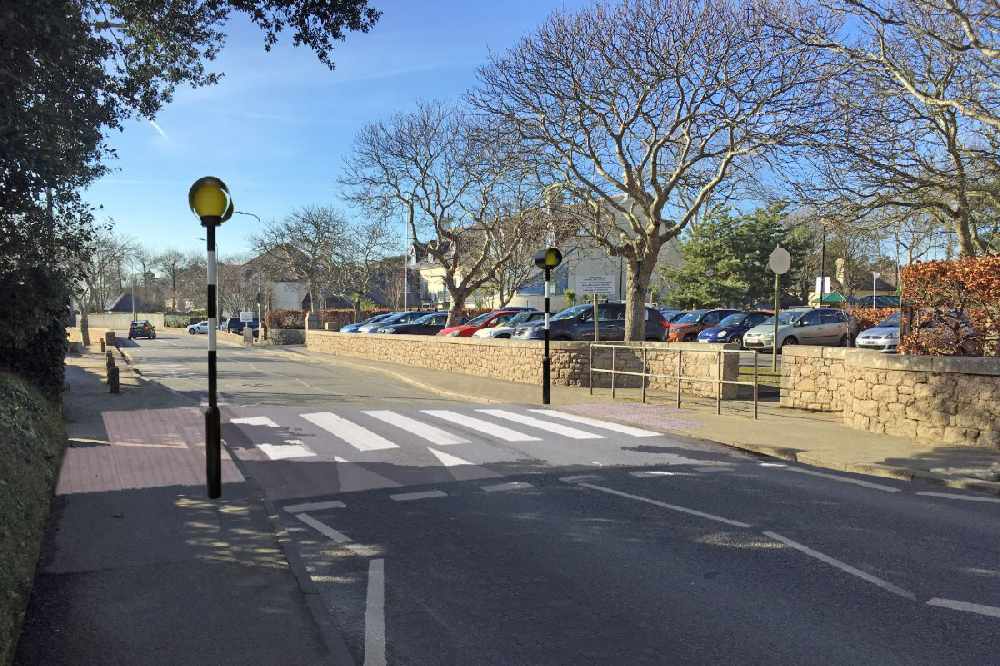 Zebra crossings will be put in on the road between La Moye School and Les Creux Country Park, as one of several safety measures aimed at improving safety in the area.
It's particularly aimed at helping parents and children walking to and from school on La Route Orange.
75% of respondents to a consultation last year said that road safety near La Moye School needed to be made safer.
The safety features introduced will be:
Making the part-time 20mph limit permanent.
Improving gateway features on entering and exiting the area to highlight the area as one where pedestrians can be expected.
Raised table zebra crossing at La Moye School and at Les Creux.
Creating a virtual footway (a footway flush with the carriageway with a different coloured surface and bollard protection from La Moye garage to Le Clos Orange)
Widening the footway at La Moye School and close to the entrance of Les Creux.
Removing the bus lay-by to accommodate the crossing close to Les Creux entrance.
"After a thorough review of the area by road safety specialists, as part of the Safer Routes to School Scheme, these works will improve the safety of the area which is used by students and residents. The improvements align with the Council of Minister's strategic priorities including, putting children first, improving islander's wellbeing and protecting the environment." - Deputy Kevin Lewis, Infrastructure Minister.