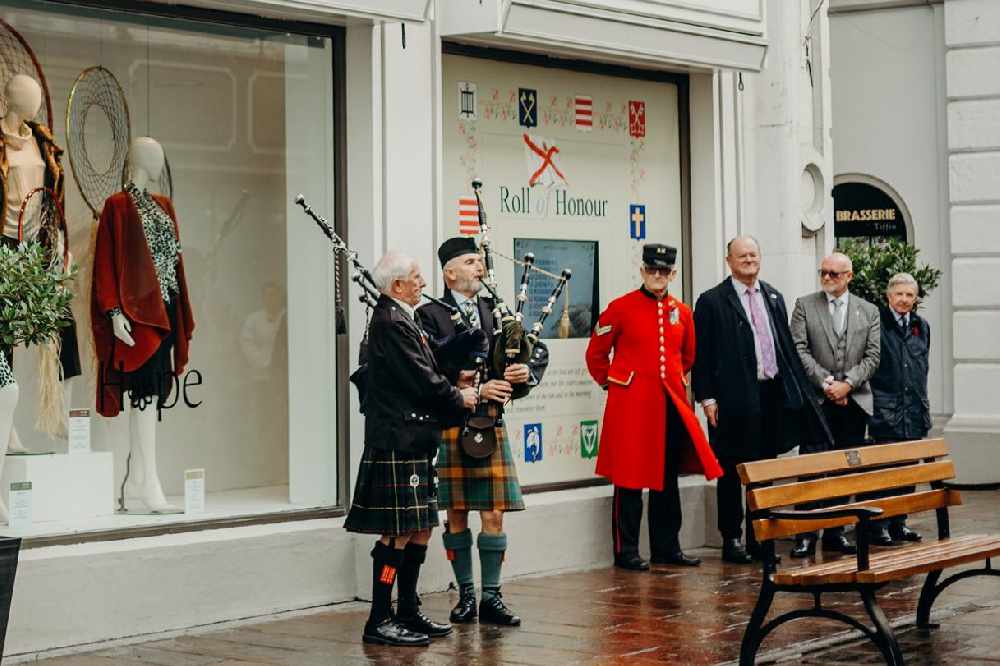 Image Credit: De Gruchy
The names of the soldiers from Jersey who died during the Boer, First and Second World Wars are again on display on King Street.
The digital Roll of Honour has gone on show in the window of de Gruchy in the run-up to Armistice Day on Monday 11 November.
Jersey men and women who died in Nazi concentration camps during the German Occupation are also listed.
Simon Crowcroft, the Constable of St Helier, introduced the display at its unveiling this week: