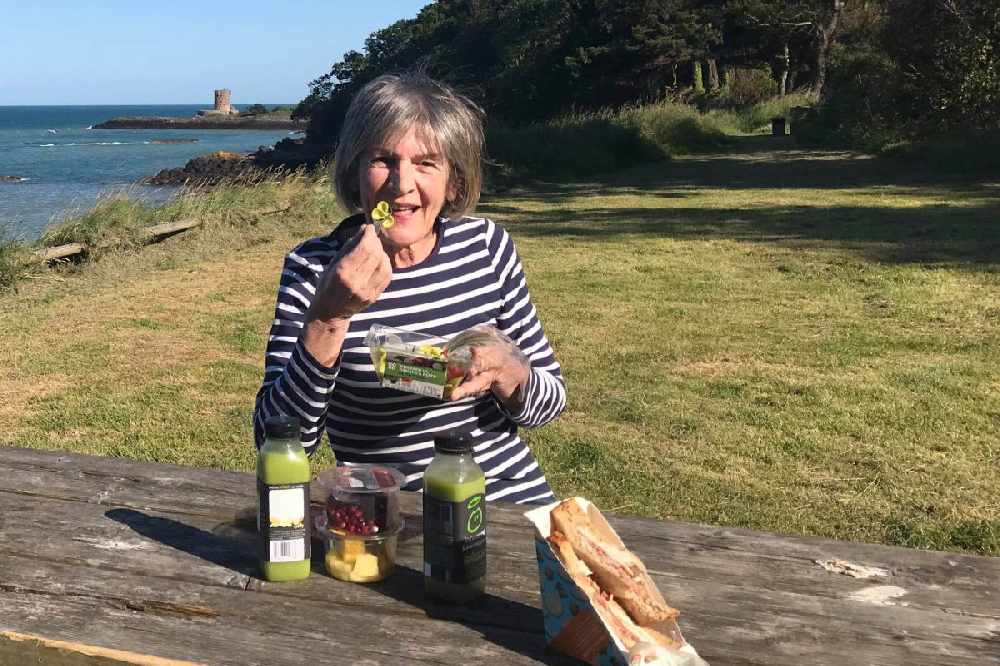 Jersey Water has lowered the level at one reservoir in Queen's valley as the search for missing person Liz McDougall continues.
The 65-year-old was a resident at St Saviour's Hospital and didn't return to her ward after being dropped off by her husband on Sunday evening (26 July).
Liz hasn't been seen since 5pm and was reported missing when she didn't return to Cedar Ward.
The police have carried out comprehensive searches around St Saviour's Hospital, Queens Valley, and nearby areas, as well as around her home address.
That's included working with the Coastguard to use underwater equipment and the Fire Service with thermal imaging.
Specially trained family liaison officers are now working with her family.
"Anyone with private CCTV or dash-cam who may have footage from around that area near the time that Liz went missing [5pm Sunday] please get in touch with police. The more time that passes, the more concerned we are for finding Liz alive. Anyone with any information should call us on 612612.
"We are aware of members of the public wanting to conduct their own searches, and whilst we understand the desire to do this, it can pose a risk to those involved and challenge the organisation and management of the search. We would, however, encourage people to look in their gardens, sheds, or any outbuildings that they may have on their properties." - Chris Beechey, Detective Chief Inspector.
Liz is of slim build, around 5'4 tall, with shoulder-length grey hair. She was wearing grey clothes and a green Parker style jacket.
Anyone with information is urged to contact 612612 or Crimestoppers anonymously on 0800 555 111.
Following this afternoon's police update, a spokesperson from Health and Community Services has released the following statement.
"Elizabeth McDougall was dropped off at Clinique Pinel by her husband at around 5pm on Sunday 26 July after spending the weekend at home.
"We reported Mrs McDougall as missing when she did not return to the Ward, as per our normal patient safety procedures."