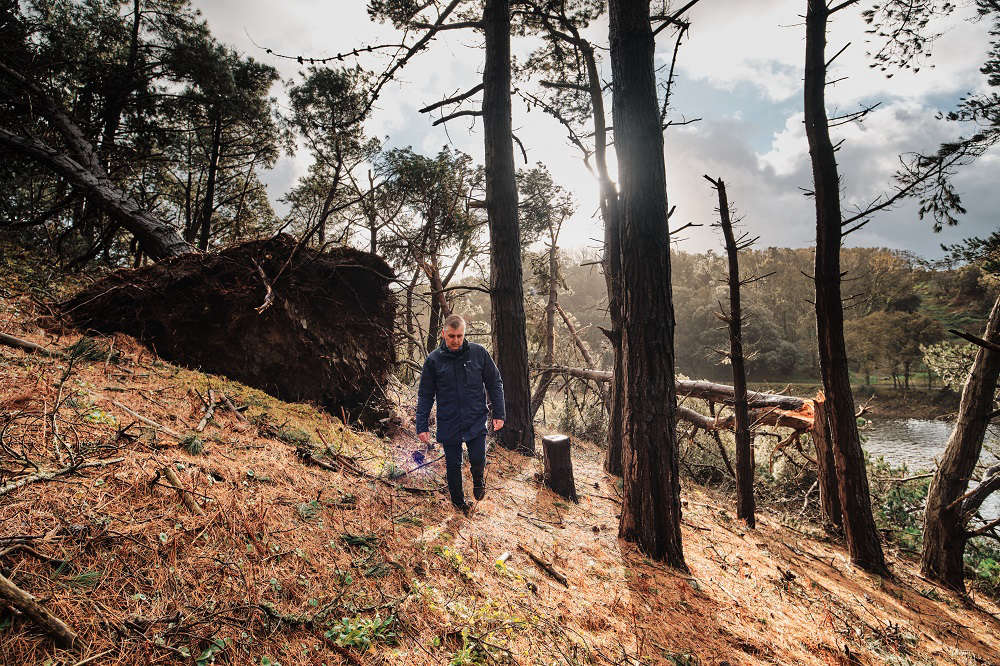 Jersey's reservoirs will reopen on Saturday (18 November) following damage by Storm Ciaran.
The 100mph winds toppled scores of trees at Queen's Valley and Val de la Mar reservoirs, leaving paths impassable.
Helier Smith, CEO of Jersey Water says tree surgeons have worked tirelessly to clear the debris and made the routes safe.
"It's been no small task for the Island to address the damage caused by Storm Ciarán. We are pleased to be able to re-open the reservoirs to the public from this weekend; we know how much Islanders value these open spaces and we have appreciated the support and understanding we have received from so many while we have been forced to remain closed."
Access to some parts of the arboretum is still restricted until further notice.
Alex Morel from Jersey Trees for Life says the collections have suffered 'considerable damage'.
"We have had to restrict access to certain areas where our tree surgeons are still working. These areas are not safe and will be signposted. We want to thank our team and the volunteers who have been helping to clear the paths. While we have been hugely saddened by the losses, we will be planting new specimen trees in the new year."
There is no date yet for reopening Howard Davis and Coronation Park.
Bruce Labey, Senior Operations Manager of Parks & Gardens, says remedial work and inspections are ongoing.
"While it's always nice to be missed, we have to ensure that our parks are safe for everyone to pass through and enjoy and that will always be our top priority."
Islanders are being warned not to ignore closed signs and taped-off areas of countryside and coastal paths.
Julia Clively from the Natural Environment Team says we should still avoid woodland walks.
"There is still weakened and damaged trees out there, and that is going to take some while to clear up.
With these continuing storms and bad weather and the rain, trees are under severe pressure, so we are reminding people to avoid all wooded areas."