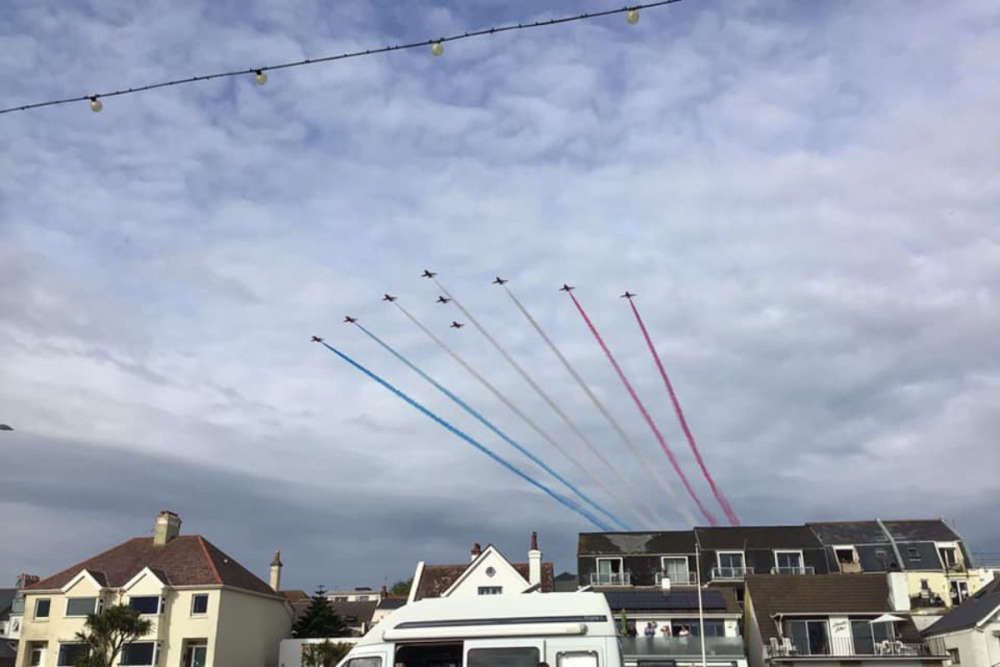 Picture Credit: Fiona Phillips
The Red Arrows have signed off this year's Jersey International Air Display with a tribute to display commentator Melvyn Hiscock, who passed away earlier this year.
The Royal Air Force Aerobatic team made a red heart manoeuvre and also honoured the blue light and front line services during their routine.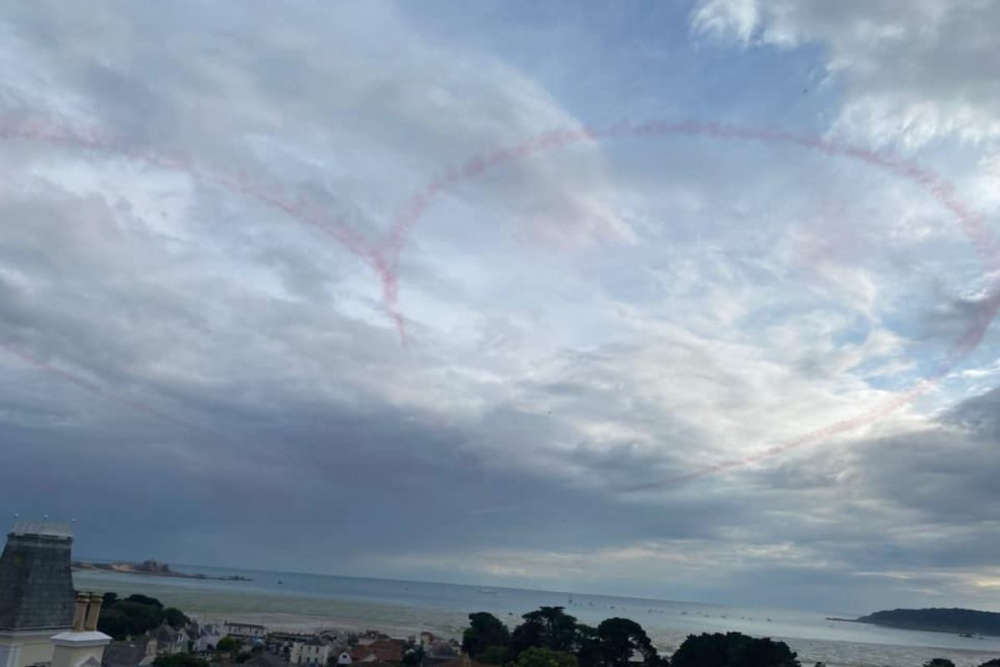 Picture Credit: Cleo Raphael
It was the Red Arrows' first visit to Jersey since 2018.
The team also met 10-year-old Harry de Gruchy-Wilson during their time on-island.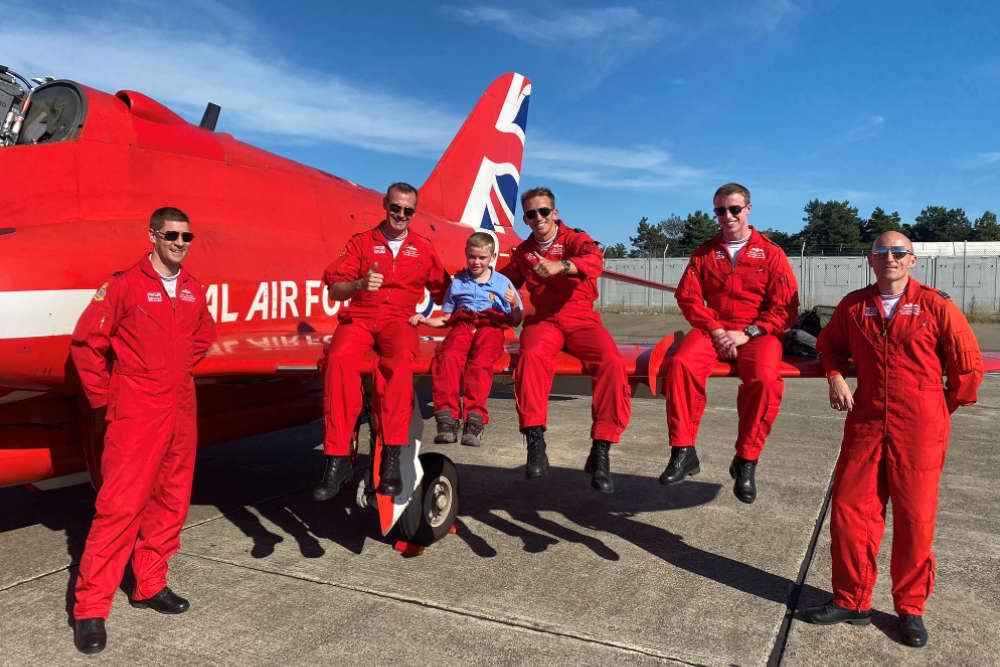 Crowds were spread across West Park and Victoria Avenue to enjoy the island's first major event since most of the remaining coronavirus restrictions were lifted two weeks ago.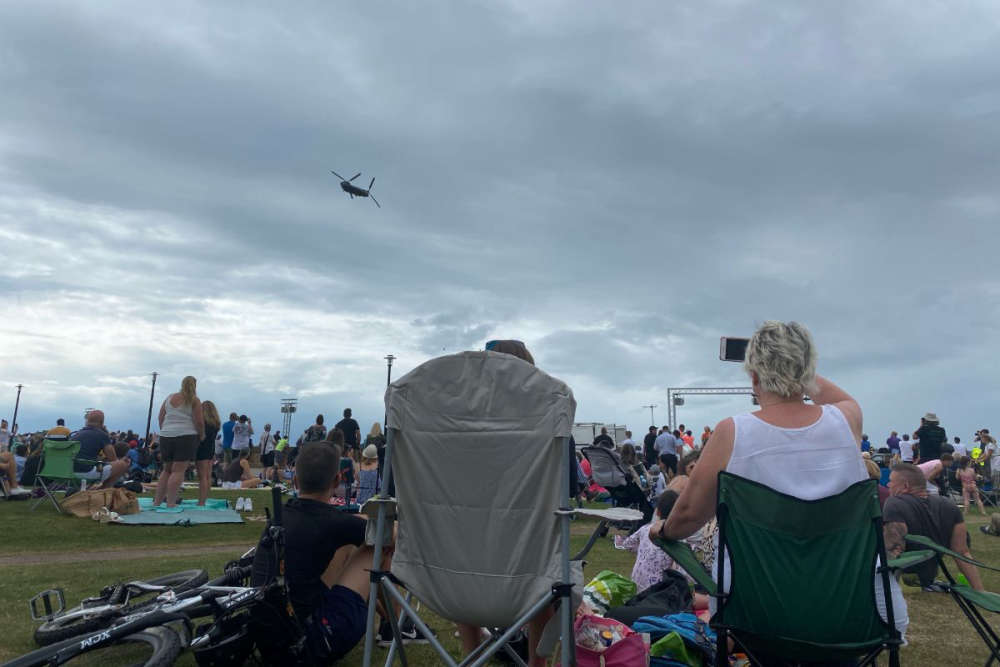 Other highlights of this year's show included the Chinook, Yak-3, Starlings, RAF Typhoon, and RR Spitfire.