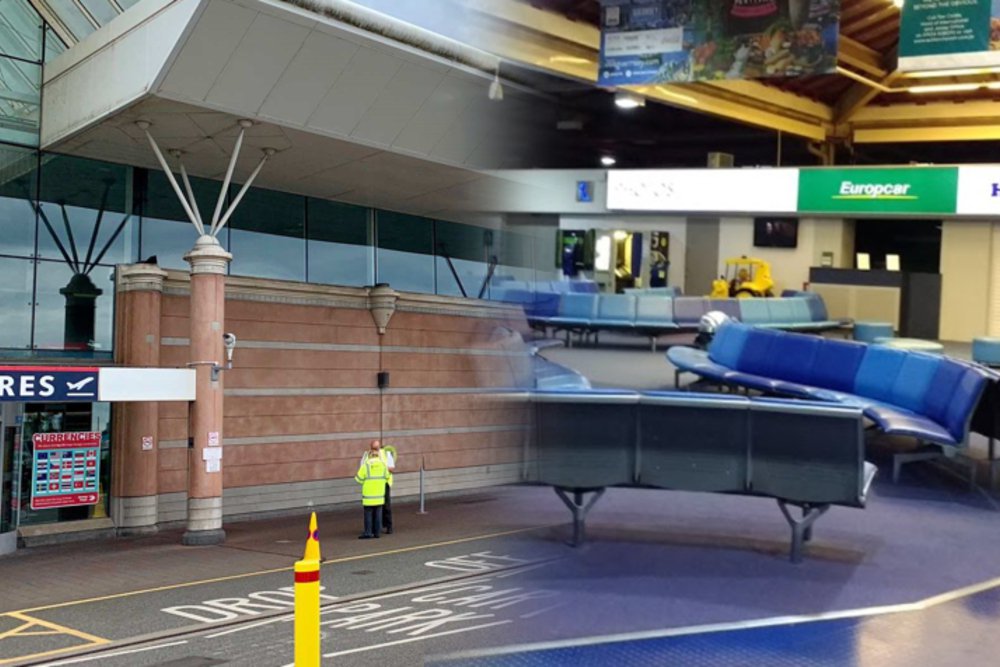 Ports of Jersey says its airline partners will resume services, and Condor Ferries reveals its new safety measures for when sailings can recommence.
Chief Commercial Officer Jonathan Crick has issued a statement in response to reports about the airlines operations once border restrictions, imposed to prevent the spread of coronavirus, are lifted.
It says BA and EasyJet's commitment to Jersey 'has never been in doubt'.
"All our airline partners look forward to the resumption of normal services as soon as it is safe to do so and customer demand returns."
Mr Crick adds that BA's transfer of some flights from Heathrow to Gatwick, which Channel 103 revealed yesterday, is a 'temporary measure' as the airline gradually builds up its London operations.
"On Wednesday 17 June, British Airways decided that some Jersey flights still planned for July 2020, in anticipation of a relaxation of border controls, will operate out of its Heathrow base for operational reasons, as it gradually builds up its operations from the London area. This is only a temporary measure before the Jersey Gatwick service is resumed and any passengers who may be affected will be contacted directly by the airline."
No date has been set yet by Jersey's government for border restrictions to be lifted though Ministers have indicated it could be early next month.
A trial is ongoing at Jersey airport to swab test arriving passengers for coronavirus. They must isolate for two days until they receive their result. If positive, they must quarantine for 14 days. If negative, they are tested again on days 4 and 7.
Condor Ferries has revealed its new safety measures for when sailings recommence.
Passenger services have been cancelled since March, when Jersey went into lockdown to protect against Coronavirus.
Capacity on the Liberation and Rapide will be reduced, and numbers limited in the public cabin areas to comply with physical distancing rules.
All passengers will have to wear a face covering.
Condor says it is following international guidance issued by the shipping industry association, Interferry.
'We have always kept one eye on the future and prepared for sailing once restrictions are lifted.
Unlike the airlines, we have capacity for 800 people on board but plan to carry smaller numbers initially so there will be plenty of inside and outside spaces. Safe sailing through social distancing can therefore be readily introduced.
Safety protocols include self-service for food and beverage, floor distancing markers and protection screens installed plus contactless payments for shopping onboard. An enhanced hygiene procedure will increase the frequency of cleaning in line with up to date international guidance on sanitation and all Condor staff are being issued with additional Personal Protection Equipment.
At all ports, passengers will be asked to check-in earlier than usual to ensure safe embarkation and contactless scanning of boarding cards will also be in operation." - Operations Director, Captain Elwyn Dop.
Condor says it is working with the authorities to establish a start date for passenger travel to the UK and France.