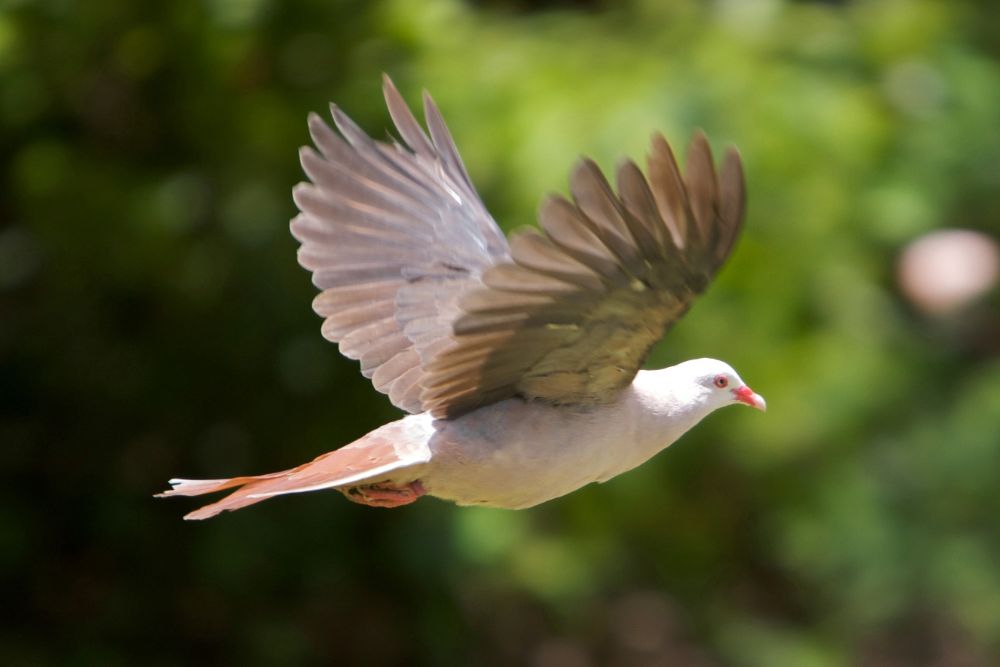 Image Credit: Gregory Guida
Three pink pigeons bred at Jersey Zoo have been returned to the wild.
The birds have been taken to their native island of Mauritius to join a breeding programme.
The species was first brought over to the island by Gerald Durrell in the late 1970s when it was thought there were just 10 left their natural habitat.
Durrell's Deputy Head of Birds, Harriet Whitford, went with the birds as they travelled back to Mauritius:
"Durrell has held this beautiful pigeon for 40 years and is incredibly proud to be returning these birds to ensure the genetic health, and survival of
this enigmatic species in its homeland. This repatriation will hopefully be the first of many, and is an example of the vital role zoos can play in helping to prevent the extinction of a species".