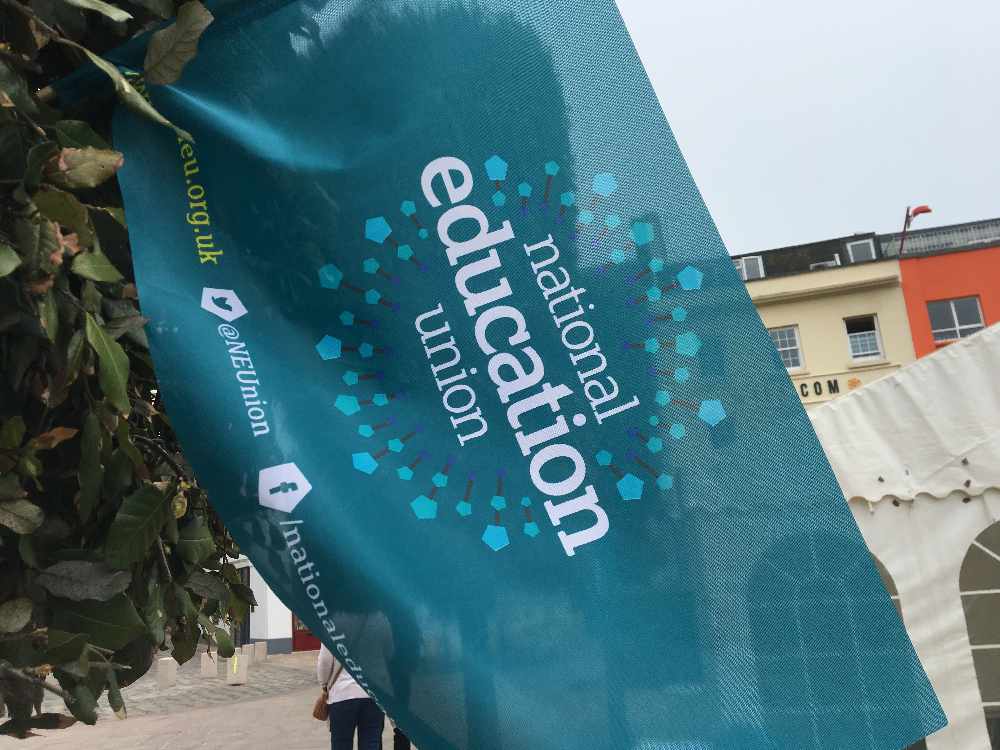 Teaching union the NEU has accused the SEB of 'shifting the goalposts' and says it needs to see details of a promised new offer 'without delay'.
After eight days of walkouts this month, the union is warning of further strikes after half term if no pay settlement is reached.
The NEU says it needs to see this so-called 'new proposition' ahead of a meeting of all members at the Town Hall next Tuesday evening.
It wants to update teachers on negotiations so they can decide what to do next ahead of more talks with the SEB and mediators next Wednesday and Thursday.
NEU regional secretary Ian Stevenson says the half-term break 'presented an opportunity for the employer to make an offer'.
He says instead the SEB has reintroduced mention of 'radical education reform' - 'shifting the goalposts' in relation to what had been discussed.
The SEB have previously said an improved offer would be made by mid-June.
In a statement, Deputy SEB Chair Constable Richard Buchanan says:
"The Government, the teaching unions and the Jersey Advisory and Conciliation Service have agreed that we will not disclose confidential information relating to our negotiations, and we are abiding by this agreement. We will not therefore comment publicly on any potential offer, nor will we seek to negotiate via the media.
"We have further discussions scheduled tomorrow morning with NASUWT, under the auspices of JACS, to which the NEU has been invited. Our aim is to reach agreement if at all possible, so that we can bring the disputes to an end and provide certainty for teachers about their pay increases for 2018-20."
The board faces a vote of no confidence in the States on Tuesday.