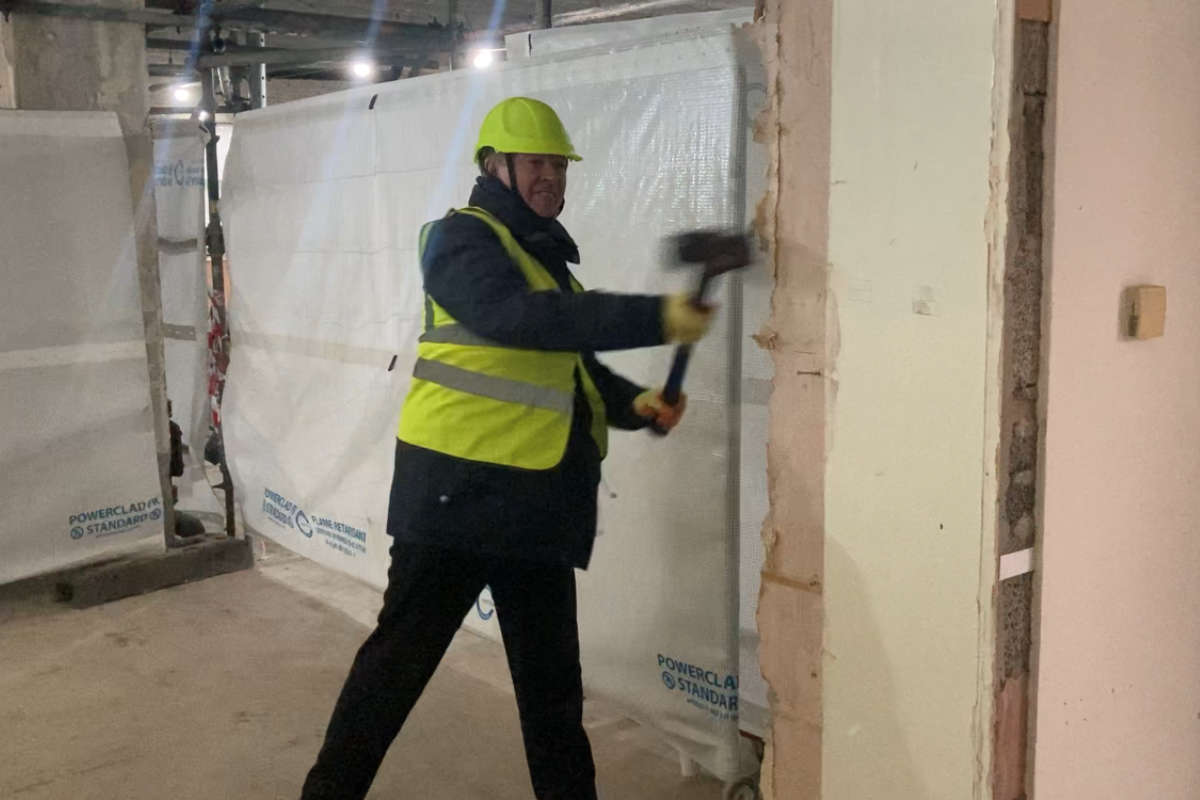 Senator John Le Fondre marking the start of the demolition of the Cyril Le Marquand building.
The Chief Minister and Infrastructure Minister have ceremonially marked the start of the demolition of the existing Cyril Le Marquand House building, which will then be replaced with a new government HQ.
The building used to be the home of government offices.
It was vacated in 2019, with civil servants moving to Broad Street temporarily as Ministers considered a location for a single government headquarters.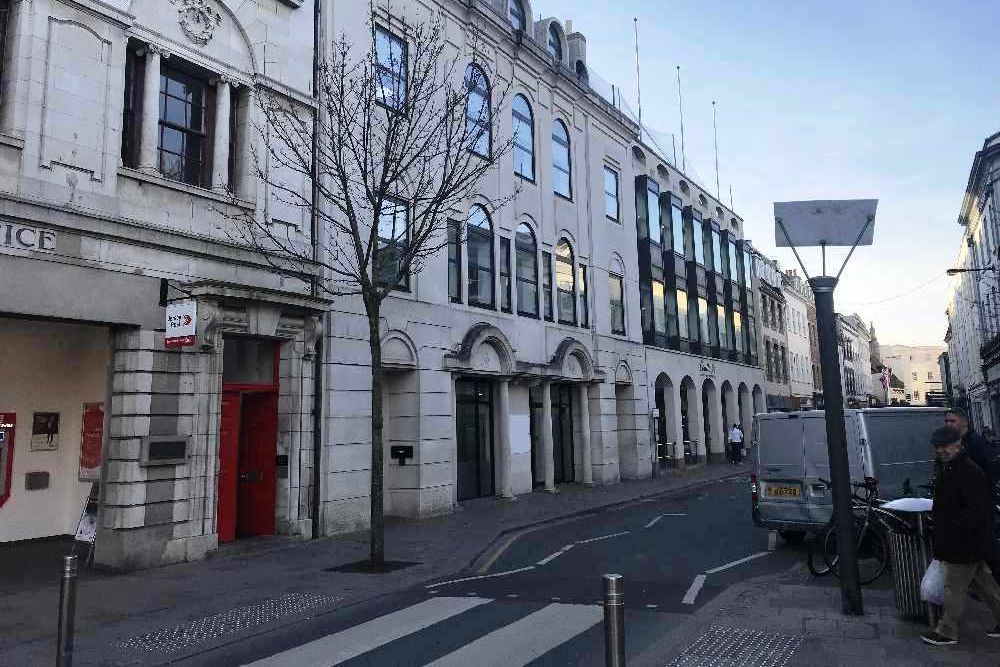 Contracts were exchanged earlier this year.
Cyril Le Marquand was one of nine sites due to be sold off, but it was then announced that a new facility would be built there by 2024.
The government will reduce its office estate from 21 buildings to six as a result.
Senator John Le Fondre says it's been a long-held ambition to solve this problem.
"By bringing a lot of the civil servants together, it will save us at least £7million a year, and then it starts that process of releasing sites for housing and other purposes.
That is one of the things we're crying out for, it's the thing that takes the longest to achieve, and therefore is a medium-term advantage, but it's starting and that is a huge change, bearing in mind the intransigence that has taken place over the last ten years."
The building will be occupied for up to three years, during which there'll be an option to buy it at a pre-agreed price.
If that isn't taken, the government will enter into a 22-year lease instead.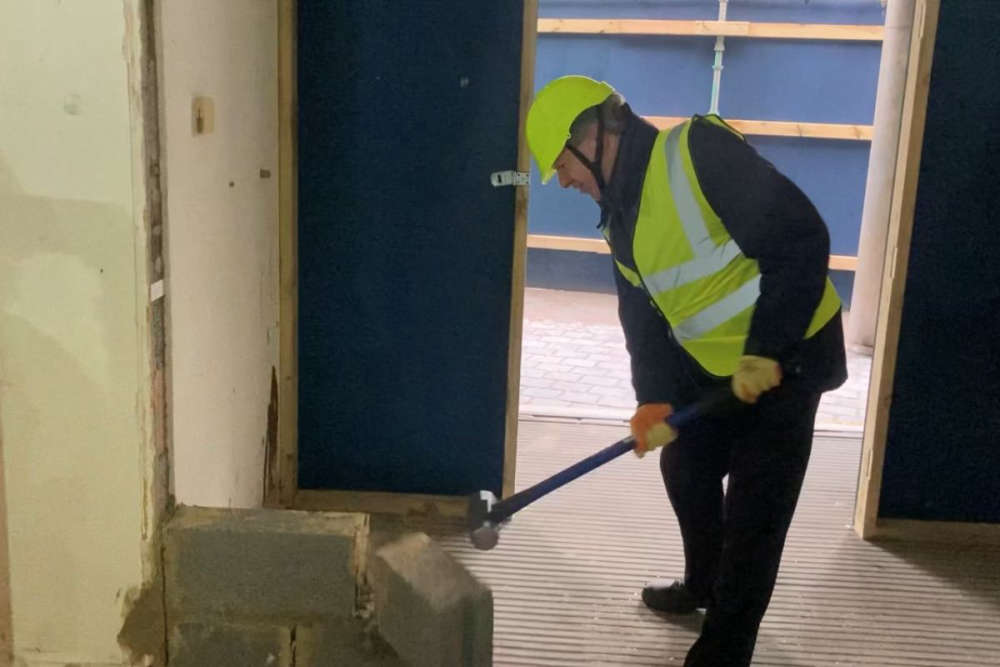 The project to build new homes at Ann Court was paused in 2018 because the site was being considered as the site for the new HQ.
The States Assembly then voted to release a £37.8 million loan for Andium Homes to create social housing there.
Senator Le Fondre admits there have been 'hiccups' along the way.
"At one point, we had hoped to do it earlier on another site because the earlier you do it, the quicker you release other sites for housing and the quicker you get the monetary benefits, but let's put all that behind us.
We've unlocked a problem that has been frustrating if you like, this process, for at least ten years. It's happening, it has got vast benefits for all sorts of people."
The former Les Quennevais school site and land at St Saviour's Hospital have, in recent weeks, been formally identified for future housing.
Other sites in St Helier are also due to follow.
Senator Le Fondre says the sites can't be released until this new HQ is built.
"This is the problem about getting your things into the right order and trying to do that as quickly as you can.
We all know that trying to build a house is not a simple process, even one house, here you're talking about an office block, quite a complicated thing and it's going to house around 2,000 public sector workers.
So it's a slightly complicated project, there is no quick solution, but this is starting to feed into the medium-term solution, and hopefully a sustainable one."