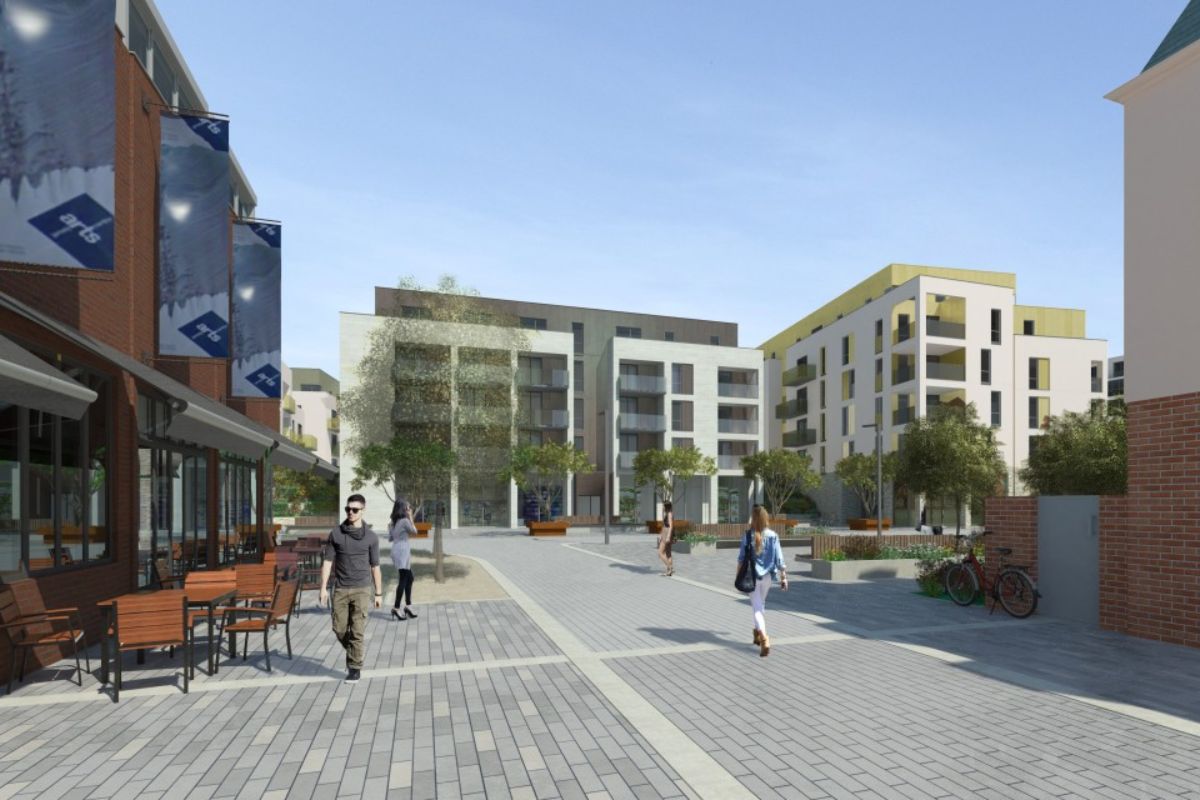 Andium Homes' planned development.
The States has voted to release a £37.8 million loan for Andium Homes to create social housing at Ann Court.
The Chief Minister Senator John Le Fondré put the project on hold last year, revealing the site could be earmarked for new States of Jersey offices instead.
St Martin Deputy and former Environment Minister Deputy Steve Luce lodged a proposition demanding the money be released and Andium allowed to begin the project.
Andium Homes' plans include 165 homes, four commercial units and 137 shoppers' parking spaces.
The Housing Minister Senator Sam Mezec told the States Assembly he 'unequivocally' supported the Deputy's proposition and wanted to see Andium's plans go ahead:
"Having taken as long as it has taken to get to this point where we're literally ready to start building and providing decent homes in that part of town - as we have meant to have been looking to do for the last decade - I think it would be really sad to lose that opportunity and potentially delay more and more social housing for people to live in."
It was approved by 26 votes to 20 against.
Senator Mezec later said he was delighted and relieved.
Treasury MInister Deputy Susie Pinel, who had been withholding the money at the Chief Minister's instruction, also voted for the housing project to go ahead.
Andium Homes says it's delighted with the decision and wants to get on with the project without further delay:
"As soon as the loan agreement has been signed, which we hope will be later this week, we can sign contracts and progress with the development. We will work with our main contractor to understand the implications of the delay on our programme for delivery, but with planning consent already in place we expect to get back on track quickly and not delay the delivery of these homes any further."