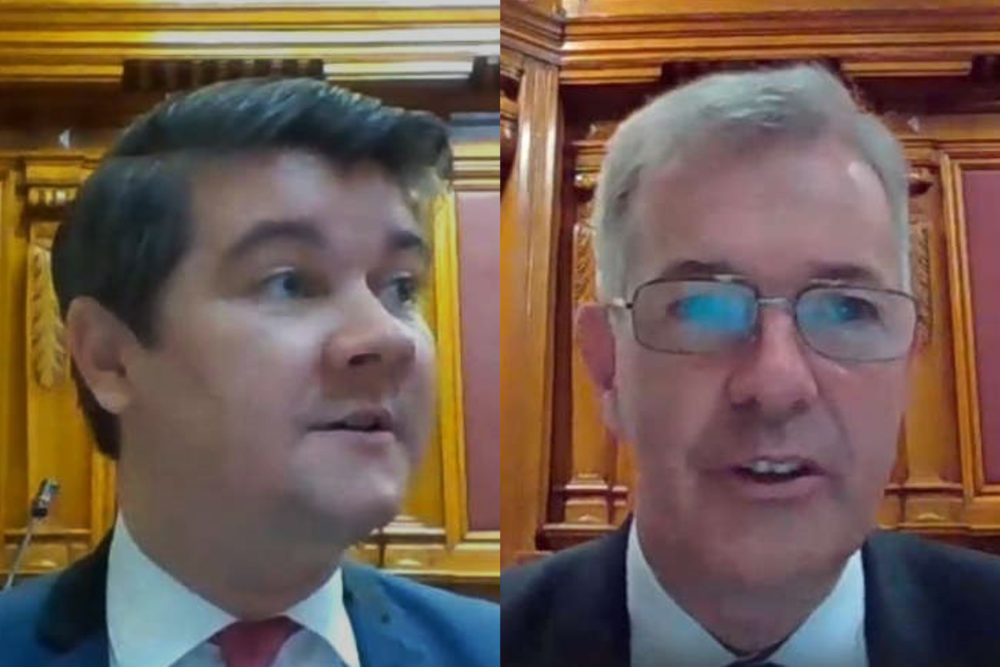 An attempt to censure the Council of Ministers for not meeting the deadline to publish guidance on delivering affordable homes as part of the Waterfront Development has failed.
The States Assembly agreed in February to publish a report by the end of April on the guidance it had given to the States of Jersey Development Company on maximising the number of affordable homes built as part of the major redevelopment of the area.
The report wasn't published until 7 June and didn't include some of what was asked for by Senator Sam Mezec.
He called on politicians to deliver a message that the government must do better and treat the decisions of the States with respect.
"It is an indisputable fact that the Council of Ministers has not abided by the decision of the States Assembly and has shown a lacklustre effort in accounting for this failure.
"It's not a distraction and to be honest, it's something that the Council of Ministers probably should have just owned up to sooner and we would have all been in a much more positive position and if they had been more proactive in providing an explanation as to why they hadn't delivered on their commitments and I think had been more open about that failure, then I certainly wouldn't have had any grounds to proceed with a vote of censure."
Several Ministers apologised for not meeting the deadline but argued the circumstances were not a sufficient cause for a reprimand.
The Treasury Minister said part of the delay was in part to allow for public consultation on the Waterfront to take place, which she called 'invaluable'.
"The Senator, I'm afraid, greatly underestimates the complexity of issuing guidance on what is ultimately a £1.3billion development.
"It is not as straightforward as arbitrarily throwing a percentage in for affordable homes." - Deputy Susie Pinel.
Senator Mezec hit back by saying he didn't pick the end of April deadline and the Treasury team came up with it.
Deputy Pinel also said the publication of guidance for the South Hill Development on time, given that it was a complex piece of work whilst many officers were on holiday, demonstrated the respect the government has for the sovereignty of the States Assembly.
The proposition was rejected by 25 votes to 21.