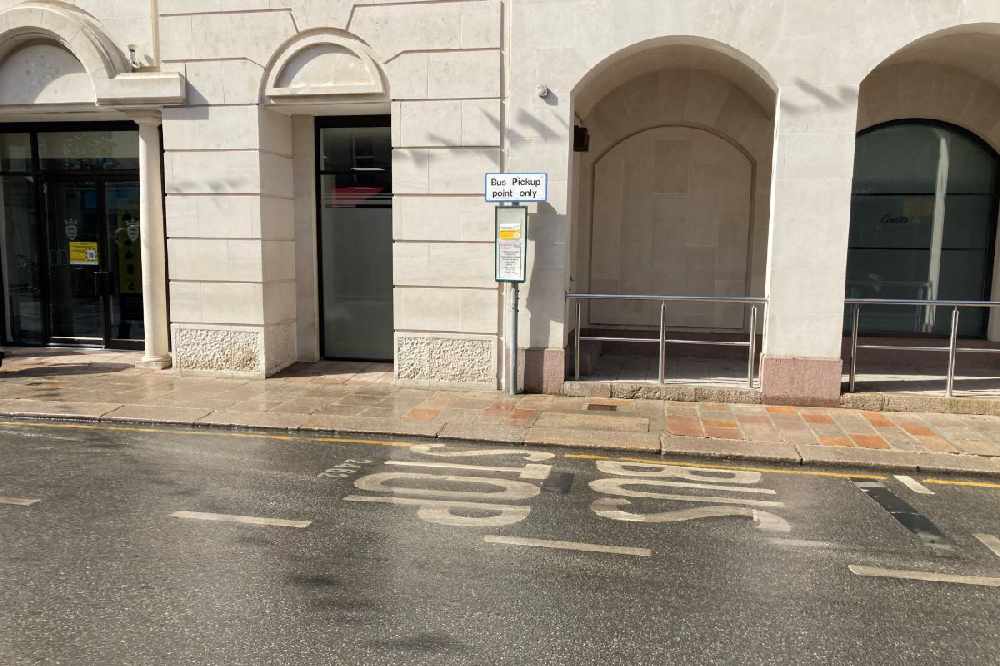 The Infrastructure Minister wants buses to use Broad Street again.
Deputy Kevin Lewis says it would make it easier for disabled islanders to get to town, support active travel, and increase footfall to town shops to help local retailers.
Broad Street has been closed to all motor vehicles daily between 11am and 7pm since 23 May 2020. The reasons given for the closure were to encourage physical distancing and more al-fresco dining.
The Broad Street bus stop has been suspended ever since.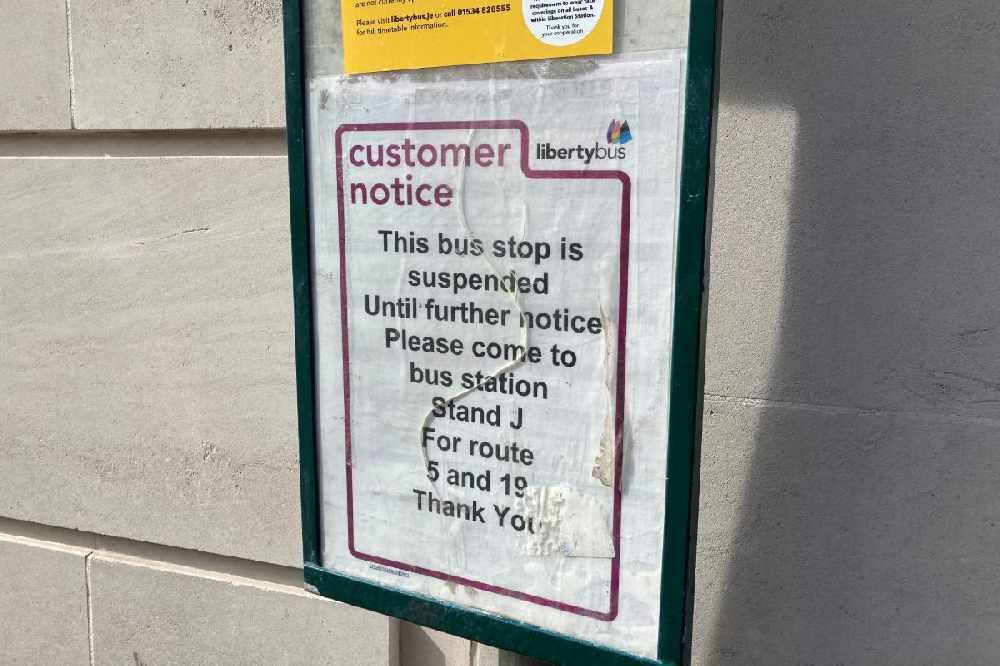 The closure has caused a lot of controversy. The Chamber of Commerce said in August last year that it should reopen immediately, with local businesses upset at the impact it was having on them.
A petition asking for the road to reopen was signed more than 1500 times.
In response, the Infrastructure Minister said it would stay closed as long as people needed to distance outside.
It's currently advised that people stay at least one metre apart.
Town Constable Simon Crowcroft wants the current restrictions to stay in place for the rest of the year for activities and events to persuade more people to spend time in St Helier.
He says the need to make our town centre welcoming and attractive has become even more pressing with the increased reliance on online shopping and working from home, which is likely to reduce football and threaten retail and hospitality.
But Deputy Lewis says he wants controlled access for cyclists and people using the bus.
"The Jersey mobility hierarchy puts disabled and vulnerable road users at the top of any decision making with respect to transport and allowing the bus to use Broad Street is central to this commitment the States Assembly has made. All of Liberty Bus' scheduled service vehicles are fully accessible vehicles with spaces for wheelchairs and are lowfloor compliant. We also have the travel pass for persons with a prescribed disability which allows them to travel on the bus network free of charge. Allowing bus services to return to Broad Street would be a step in the right direction.
"This amendment will mean that people who have mobility impairments and struggle to move around town are no worse off than they were pre-pandemic.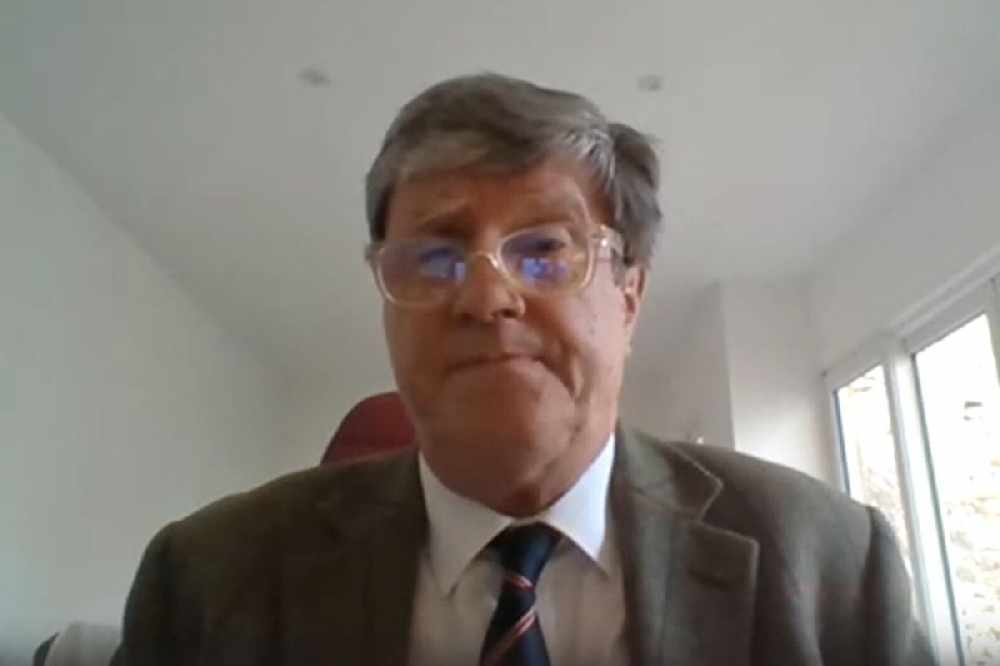 "The bus stop in Broad Street serves the number 5 and number 19 buses as part of their outbound routes from Liberation Station. The closure of Broad Street has led to a diversion that has been employed many times over the years for various reasons e.g. Fête de St Hélier.  Essentially it pushes buses out to the ring road (1x service 5 and 1x service 19 per hour) requiring up to 4000 passengers per month to board at the bus station rather than in Broad Street outside the Government offices. Over time we have lost bus services from within the town centre and there are few meaningful services left to aid the movement of the town's residents by bus."
A bus service - similar to the popular Hoppa of two decades ago - is due to be trialled this summer and Deputy Lewis says this will in effect give people a genuine advantage over car users and mean a more attractive offer for cycling, as they won't have to compete with cars for space on the tarmac.
He also points to concerns from local retailers about how the Broad Street road closure has affected their business - and says the bus service can breathe some new life back into the street while getting the economy going again.
"The new bus service will be frequent and easy to use to reduce the need for car use in central St Helier and increase accessibility for Town residents who rely on bus services. Although work is ongoing to finalise the details of this service, it is likely that Broad Street will be a key corridor for the service in the future, so this amendment is about safeguarding the potential to explore this facility in the future.
"With the new transfer tickets that were launched at the start of this year, it will soon be possible for people to catch the bus to town and transfer onto the town bus service at Liberation Station without having to buy an additional ticket.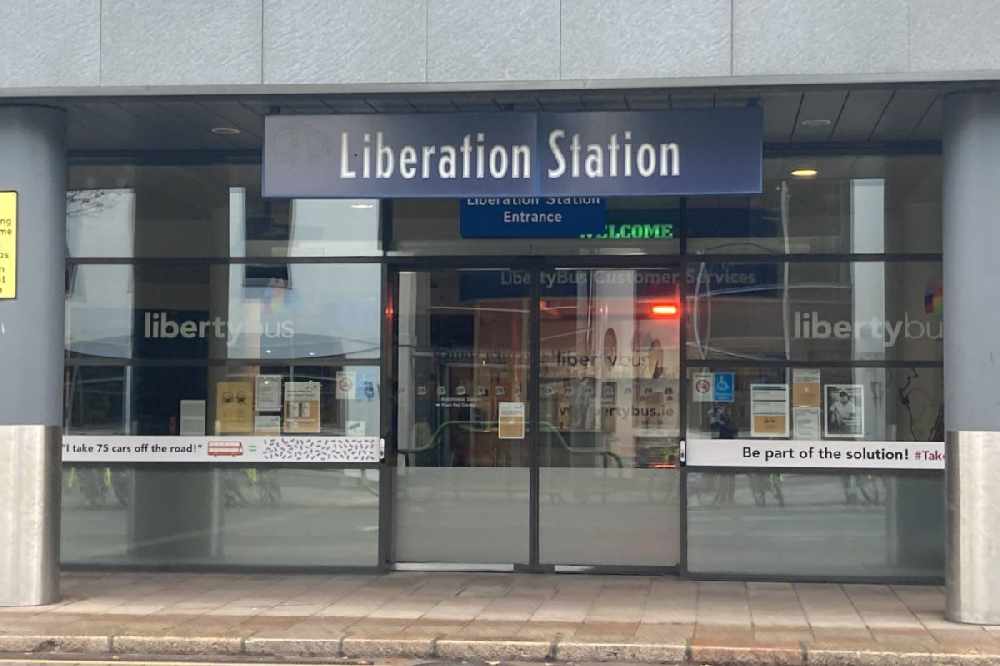 "The States approved the Sustainable Transport Policy in March 2020, recognising that a range of transport modes are required to meet the island's mobility needs and cycling is part of this mix. We should not let anecdotes told by a small, but vocal, minority of anti-cycling lobbyists set back the Government's ambition to become a cycling island.
"It is likely that some of the issues frequently voiced against cycling are disproportionately amplified and there is a similar amount of anti-social behaviour exhibited by people driving motor vehicles, but generally it is not reported.
"Enabling cyclists to continue to use Broad Street will build on our already announced cycling schemes in town, such as on Hill Street, and piece by piece we will join the dots to create a network which will encourage islanders to cycle for more journeys."
If the road is to remain closed to through traffic for the rest of 2021, Deputy Inna Gardiner wants extra on-street disabled parking close to Broad Street and bus services to and from the pedestian priority area by the end of July.
Decisions will be made in the States Assembly next week.