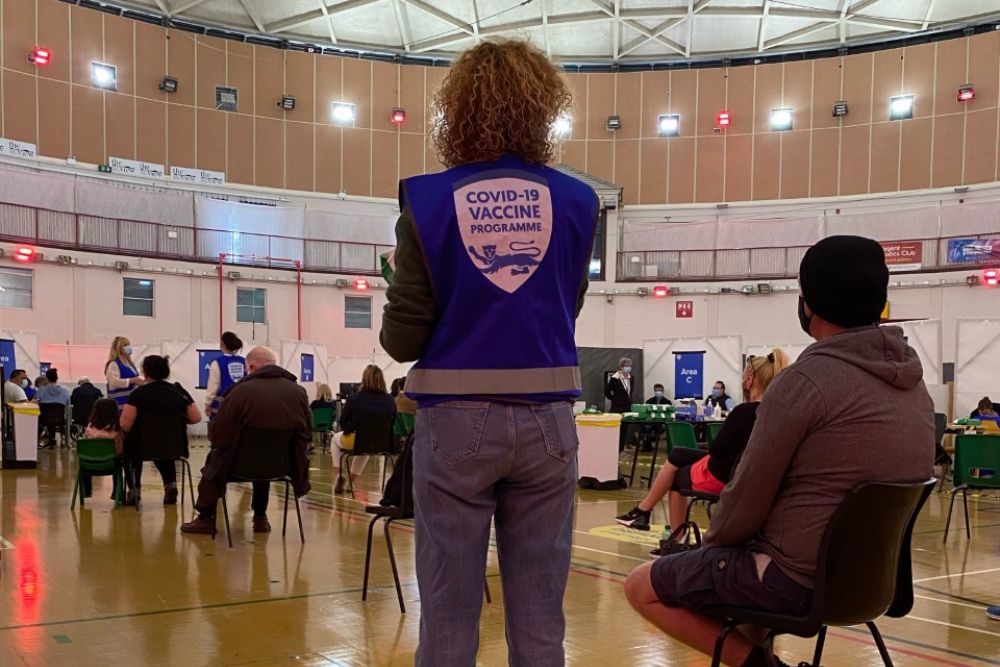 All islanders over the age of 18 will be able to book an appointment to have the COVID-19 vaccination from Sunday 13th June.
The first appointments at Fort Regent can be booked for the following day, from Monday 14th June.
Becky Sherrington, who heads up Jersey's vaccination programme, says it's really good news for the island:
"We have always been committed to vaccinating Islanders as quickly as we can in order to protect the community. Opening appointments next week will ensure all Islanders over 18 years old can take full advantage of the protection that vaccines provide.
"Students returning from university who have not already received their first dose will be able to get their vaccine in Jersey. They will also be eligible to get their second dose in the Island but should call the helpline to book an appointment if their first dose was administered off-Island."
She added that anyone wanting to receive the vaccine should book an appointment as soon as possible, as bringing forward the window for 18 to 24-year-olds to have the jab means they expect a rise in demand.
Parents, family and friends are being encouraged to let anyone who'll be eligible know to book their appointments from Sunday:
"Appointments will of course, be based on availability so we urge those eligible to book sooner rather than later as demand inevitably increases."