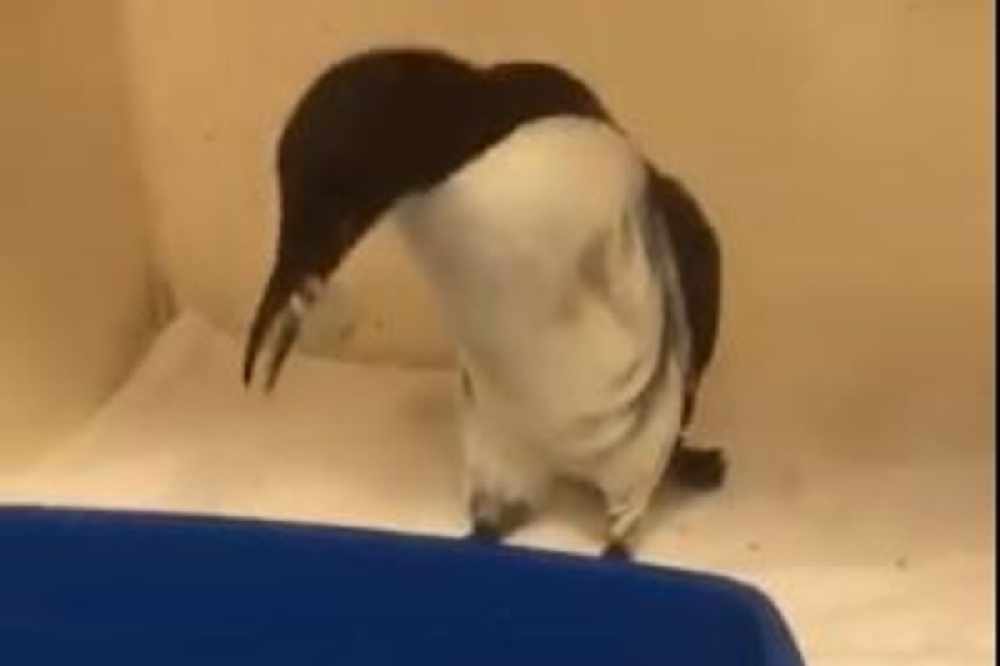 Credit: JSPCA
A plea is being made for sand eels - or donations to buy them - to feed oiled birds being cared for by the JSPCA.
An oil-covered guillemot was rescued from St Ouen's Bay on 21 February following this month's storms.
He's eating up 160 sand eels every day, and the Animals' Shelter estimates it needs 2000 until the bird's wings have healed enough to be released back into the wild.
It's hoped the guillemot, with enough sand eels, will be healthy enough to be released in around two weeks' time.