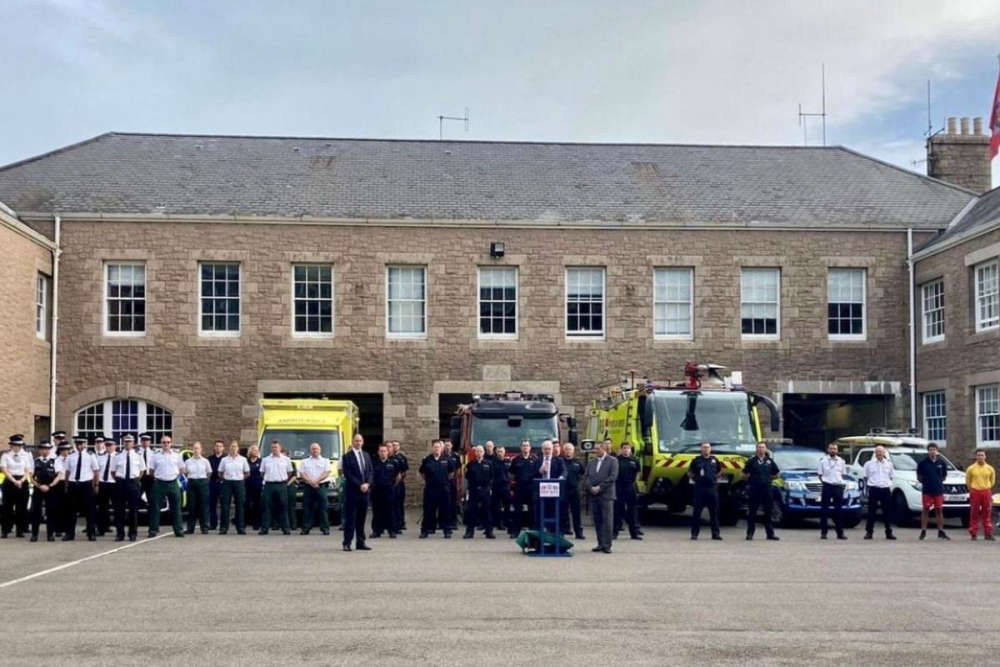 Jersey's emergency services have taken part in a two-minute silence to remember those who have lost their lives in the line of duty.
It's to mark National Emergency Services Day.
The Queen, Prince Charles, and Prince William have also paid their respects.
999 Day is also designed to encourage people to use the services responsibly.
Special flags were raised at 9am to mark the ninth hour of the ninth day of the ninth month.
"As Home Affairs Minister, I am immensely proud of the dedicated men and women on our front line, who each and every day protect us from harm, deliver us from danger and tend to us in our hours of need – whether as full-time officers or volunteers.
"Today will be marked in Jersey and also by colleagues across the UK and British Isles. I ask everyone to remember all those colleagues who endanger their lives daily to ensure our health, safety and well-being, and those that have sadly died while in the line of duty.
"On behalf of all islanders, the Government of Jersey and States Members, I wish to say thank you." - Deputy Gregory Guida.
This morning we took part in a two minute silence with other emergency service colleagues for #999day to honour all those who have lost their life in the line of duty pic.twitter.com/XsXfRCqjs0

— Jersey Ambulance (@JsyAmbulance) September 9, 2021
Today is #999day - we took part in a two minute silence this morning with our emergency service colleagues to honour all of those who have lost their lives in service pic.twitter.com/GY80EYp3VB

— States of Jersey Police (@JerseyPolice) September 9, 2021