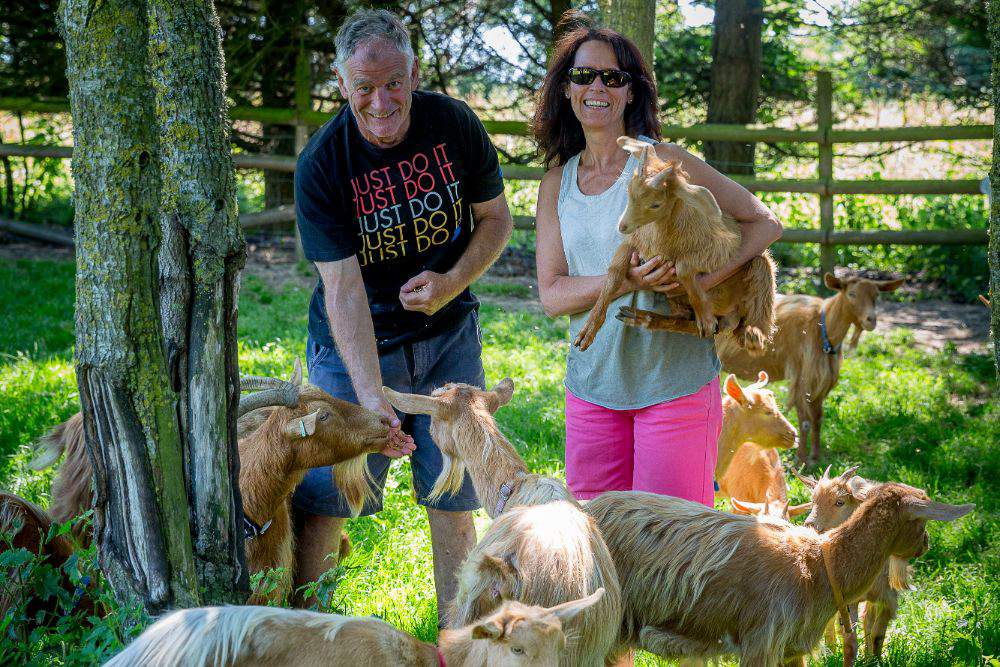 A Jersey farm has been recognised for creating one of the best cheeses in the world.
Jerriaise D'Or's 'Fluffy Fuhka' goat's cheese has been given a Super Gold Award at the 2019 World Cheese Awards.
3,804 products from around the world were shortlisted, with just 84 gaining the top accolade.
Judges scored it on strict criteria including the cheese's look, smell, taste and appearance.
Cheesemakers Angela Harvey-Jones and John Sowerby have been farming goats for 10 years and spent 18 months working to perfect the wining recipe.