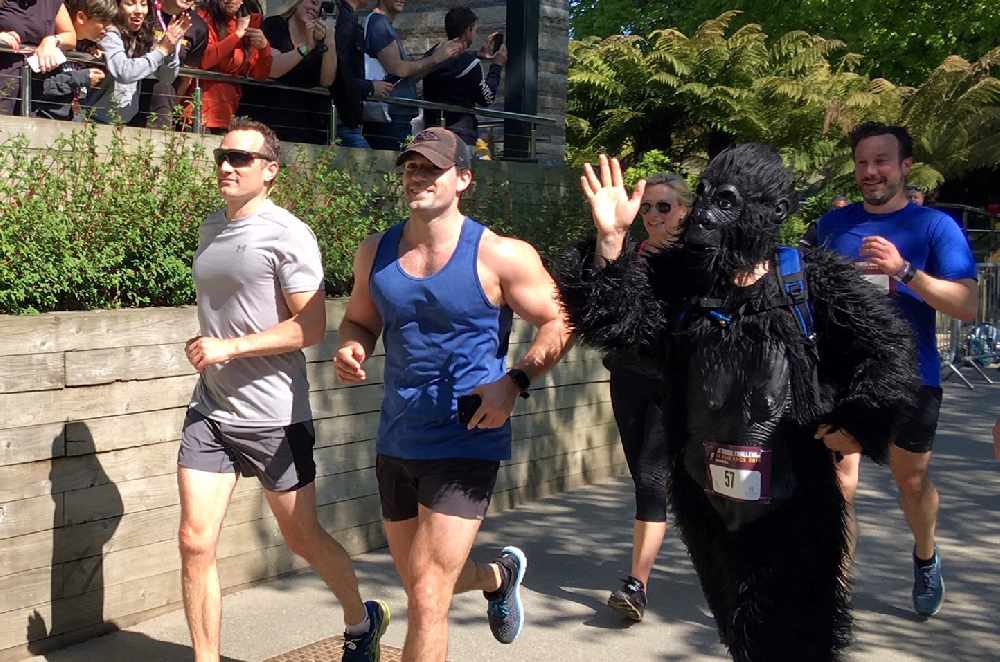 Jersey's superman, Henry Cavill, crossing the finish line.
Nearly 700 runners have taken part in the 2019 Durrell Challenge, alongside actor and charity ambassador Henry Cavill.
A new course record has been set, with Sam Maher completing the 13 kilometre road race to the zoo in a time of 46 minutes and 25 seconds.
The winning woman was Rebecca Thompson in 52 minutes and 48 seconds.
Nearly 700 people from 21 countries ran alongside Henry Cavill, who crossed the finish line in 1:27:28.
Henry crossed the finish line with Will Highfield who works at the zoo and is training to complete the Jersey Marathon in October dressed as a gorilla.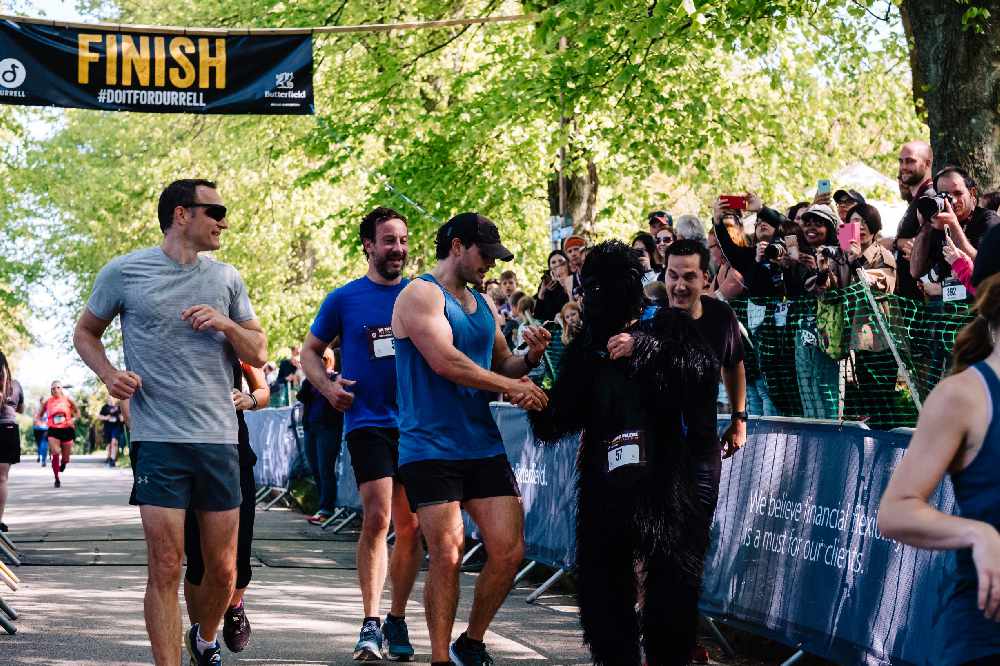 The full race results can be found here:
40 VIP runners had committed to raising at least £1,200 each towards species-saving conservation work.
The race from Victoria Park to Jersey Zoo as followed by Durrell's 'Really Wild Day' with live music, food and drink, and the chance to find out more about the charity's work.
The Trust says it's well on the way to reaching its target of £60,000 saying that 'would be a fantastic achievement in our 60th anniversary year'.