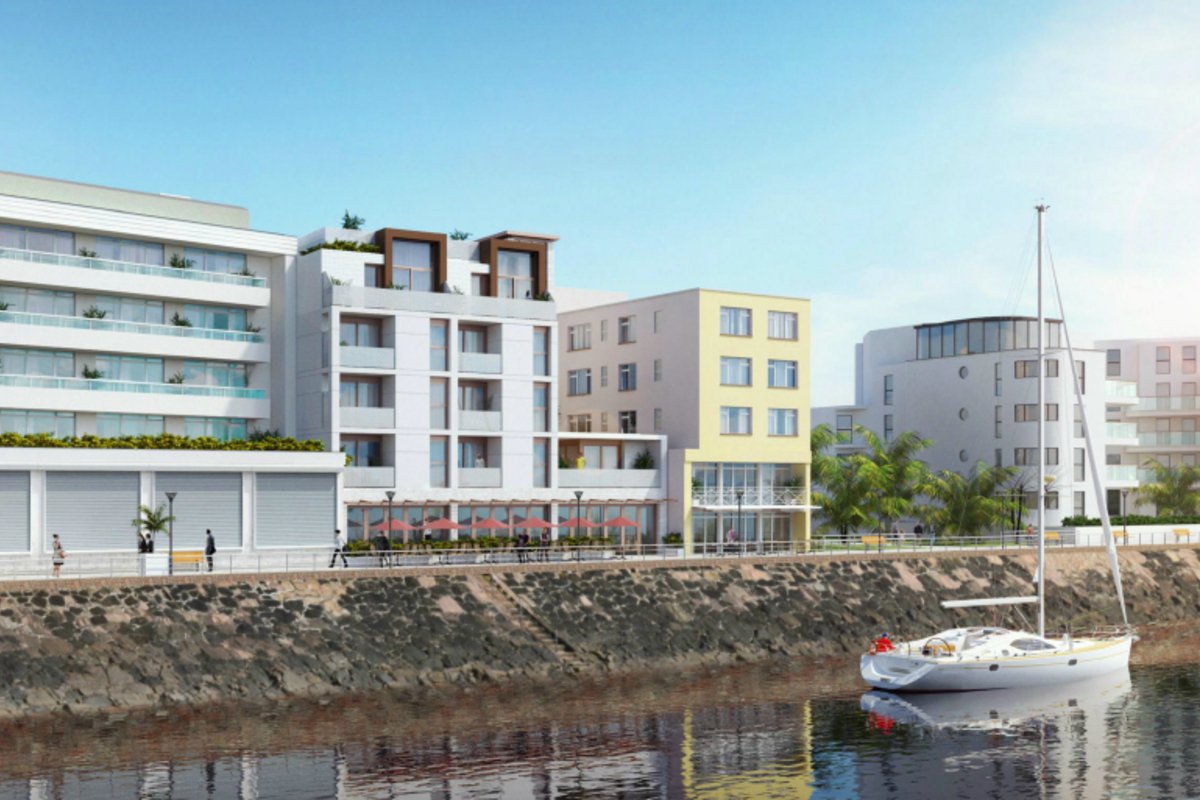 Image Credit: Axis Mason Architects
Plans have been submitted to demolish two restaurants at Havre des Pas and build 17 flats.
If approved, 10 one-bedroom and seven two-bedroom apartments could be built on the site of Drifters and Caribbean Vibz.
Developers previously submitted plans to build 20 homes on the site, but were denied permission.