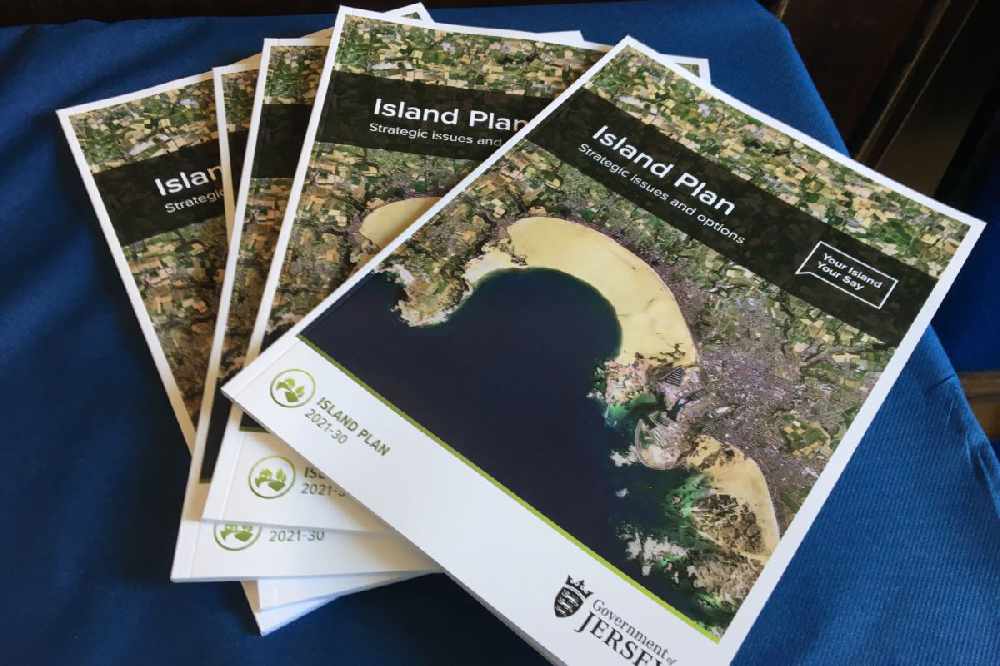 You can now give your thoughts on what you think Jersey's environment should look like for the next decade.
The first drop-in session has taken place at the Town Hall this afternoon for people to ask questions and give opinions on key issues such as where to build homes and how to protect the marine environment.
Each parish will be visited by the roadshow over the next 12 weeks, ahead of the plan going before the States Assembly at the end of next year.
Parish Drop-in Sessions:
Thursday 11 July - St Helier Town Hall - 1-3pm
Saturday 13 July - St John Parish Hall - 10am-1pm
Monday 15 July - St Ouen Parish Hall - 12-2pm
Tuesday 16 July - St Saviour Parish Hall - 12-2pm
Thursday 18 July - St Clement Parish Hall - 10am-12pm
Monday 22 July - St Brelade Parish Hall - 6pm-8pm
Tuesday 23 July - Grouville Parish Hall - 6pm-8pm
Friday 6 September - St Lawrence Parish Hall - 10am-12pm
Wednesday 18 September - St Peter Parish Hall - 12pm-2pm
Thursday 19 September - Trinity Parish Hall - 6pm-8pm
Friday 20 September - St Martin Public Hall - 12pm-2pm
Saturday 21 September - St Mary Parish Hall - 10am-1pm
Stakeholder workshops:
Wednesday 17 July - St Helier Town Hall - 9:30am-3:30pm
Saturday 20 July - St Helier Town Hall - 9am-1pm
Saturday 14 September - RJA&HS - 9:30am-1pm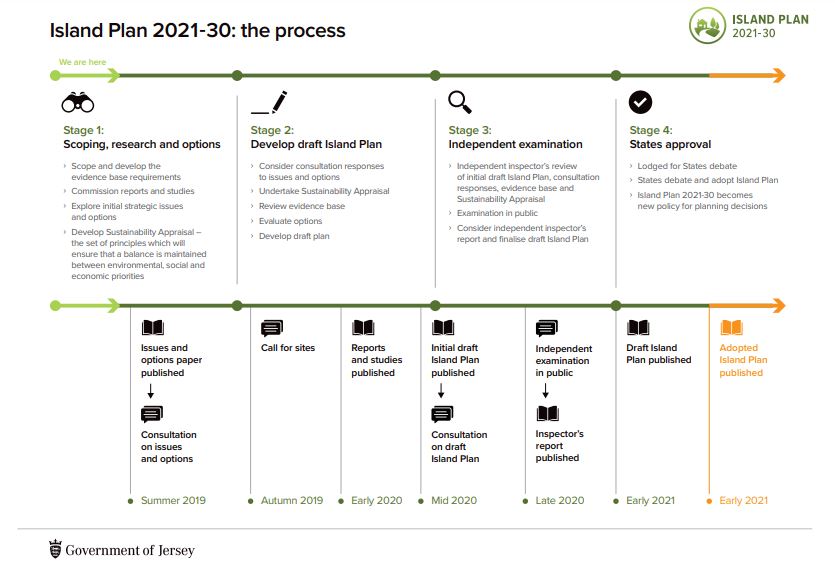 Environment Minister Deputy John Young says the current plan is to build new properties in St Helier and other urban areas.
"I believe the value of our coast and countryside is really paramount, a special quality of Jersey. I don't want to see that materially damaged, that's my personal political stand.
"What that means is if we are to concentrate development in the urban area, I think we need policies to make sure they are good places to live."
Views can also be given online here.
The consultation closes on 4th October, with feedback put into the final plan for debate in the States.
"This is a chance to influence and shape the future and help keep Jersey a unique and special place to live.
"The Island Plan is at the heart of the planning system; it doesn't just govern where buildings can and can't be built, but determines how we will protect our natural environment and shape the island that our children will grow up in." - Deputy John Young, Environment Minister.