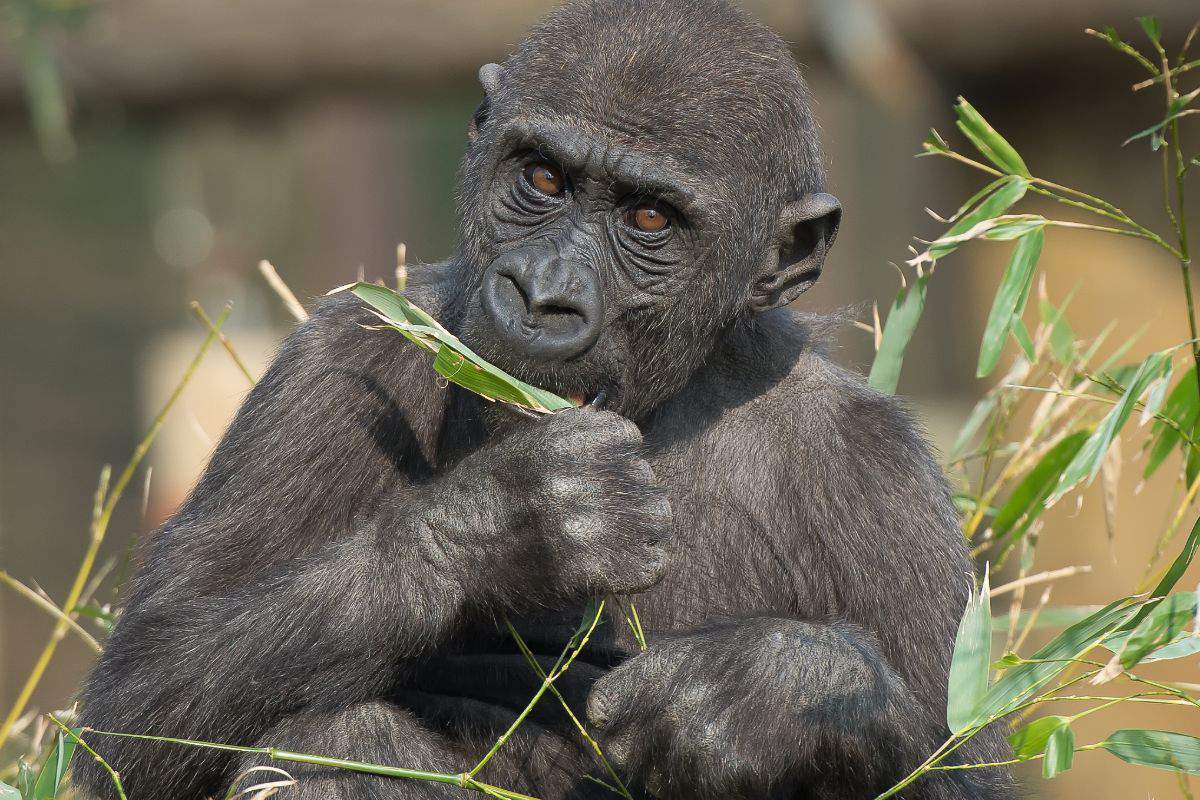 Image Credit: Durrell Wildlife Conservation Trust
Indigo the gorilla - the mascot for Jersey's 2015 Island Games - will be leaving the island to join a zoo in Belgium.
The six-year-old western lowland will join two other gorillas in a 'bachelor group' - matching how they would behave in the wild.
Durrell's Deputy Head of Mammals, Gordon Hunt said it's an important time for him to move on:
"When western lowland gorillas reach six to nine years old, they are at their most adaptable age to deal with this kind of change. In the wild, gorilla groups are quite dynamic — they are family units, but individuals often leave, particularly the young males, and other gorillas come and join the group.
"When Indigo moves to Pairi Daiza, he will be paired up with a young male from Dublin of a similar age and he will also meet his uncle, Lomako, who is Badongo's brother. They will form a temporary bachelor group, as they would do in the wild before they find a female or form their own family group. We are sad to see him go, but we're optimistic that he will have a good future in Belgium."
Islanders have until the 23rd of March to see Indigo at Jersey Zoo.