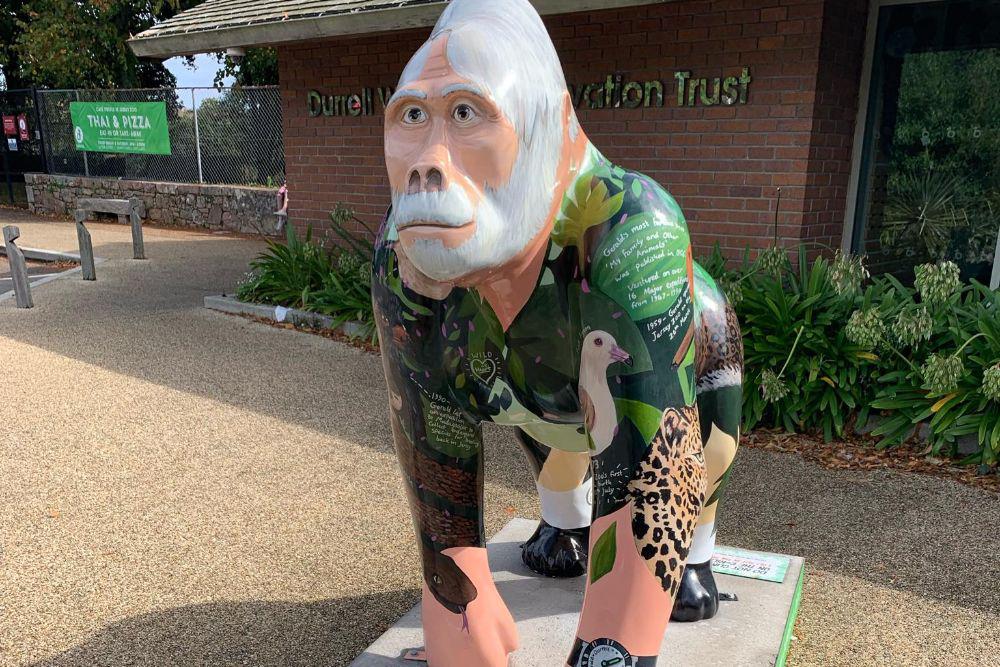 The Gerald Durrell gorilla is being returned to Jersey Zoo.
The person who successfully bid for it in last month's auction has donated the sculpture back to the wildlife charity.
It says it is thrilled and hugely grateful for the 'extremely kind' gesture:
One of our troop members is coming home!! 🦍🎉✨

We're thrilled to announce that the successful bidder on the Gerald Durrell gorilla has kindly donated him to #JerseyZoo! We're hugely grateful to the donor, who wishes to remain anonymous, for this extremely kind gesture 💚 pic.twitter.com/oRFjvcfAZM

— Go Wild Gorillas (@GoWildGorillas) December 18, 2019
Durrell CEO Dr Leslie Dickie says the Go Wild Gorillas trail will have a lasting legacy at the zoo:
"We were so thrilled when we heard that the Gerald Durrell gorilla was to be donated back to us and he is now proudly greeting visitors as they arrive at the zoo. We are so grateful to the very kind donor, who generously bid for this gorilla and then decided to return him to the zoo. He will be a lasting legacy to the magnificent Go Wild Gorillas trail that made people smile all summer."
The donor - who wants to remain anonymous - paid £36,000 for the Kelly Stanford artwork designed in tribute to the pioneer conservationist.
The Go Wild Gorilla sale raised more than £1.1 million towards a new ape enclosure.
Gerald Durrell is not the first gorilla to return to its trail spot. Dream Signing was snapped up by Santander, sponsors of Jersey Rugby Club and put back at the club's home in St Peter.