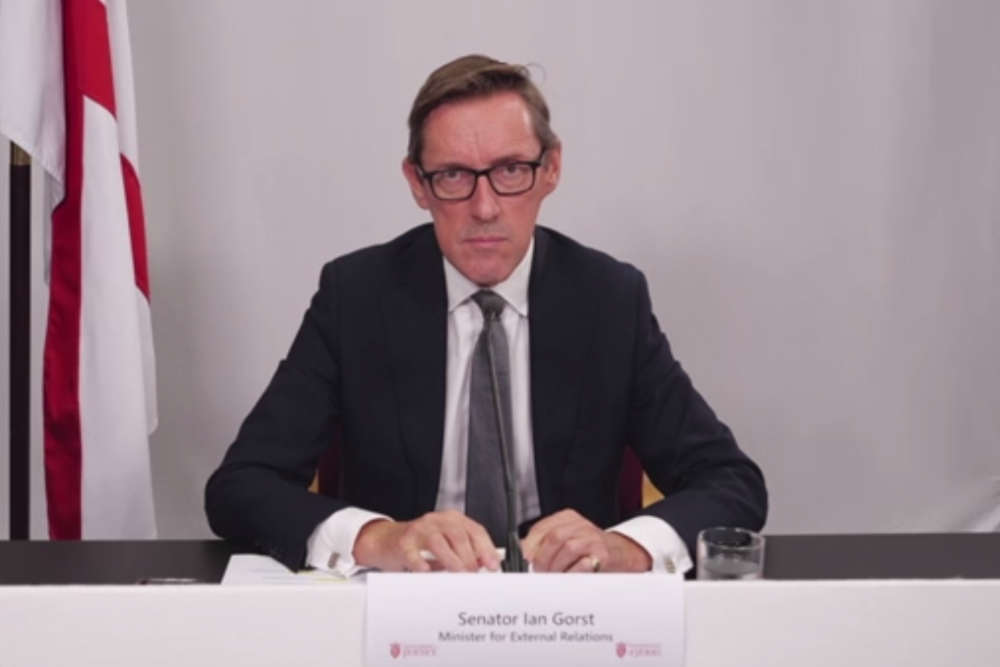 The French government is threatening to cut power to Jersey again amid the ongoing fishing licencing row - which the island's External Relations Minister has called 'wholly disproportionate'.
75 French vessels have had applications for licences to fish in Jersey waters rejected. They have until the end of this month to stop fishing here.
As of the end of last month, 111 permanent or temporary licences had been granted to other French boats.
A spokesperson for the French government says the position clearly expressed by Jersey is to not respect the post-Brexit deal - and to not give French fishermen the licences they are entitled to.
They're also warning that patience is running thin - and that more details on measures it will take will be announced shortly:
"What I can already tell you is that there will be two types of measures: a first series of measures will be put in place starting from November 2nd, progressively, on several days and which would target imported goods and the goods that are unloaded in France, in our harbours.
"With, for example, systematic customs checks and sanitary controls of the imported goods that are unloaded in the Channel harbours, with an interdiction of unloading sea goods in our harbours as well, with truck controls.
Le gouvernement britannique n'a toujours pas respecté sa signature de l'Accord de commerce et de coopération signé à l'issue des négociations du #Brexit ➡️ Le @gouvernementFR adoptera les mesures de rétorsion nécessaires à compter du 2 novembre prochain. #IwantMyLicencesBack pic.twitter.com/IWhFgeBJKE

— Annick Girardin (@AnnickGirardin) October 27, 2021
"A second series of measures with in particular energetic measures, which are about the supply in energy of the Channel Islands.
"All the details will be released in the following hours or days but I repeat that of course our wish is simply to have the deal that we signed be respected. This is the core of our mobilisation ever since the beginning.
"When you sign a deal, that was the case for the Brexit, you need to respect this deal."
French vessels blockaded Jersey's harbour earlier this year because of the dispute and have previously threatened to cut the power supply.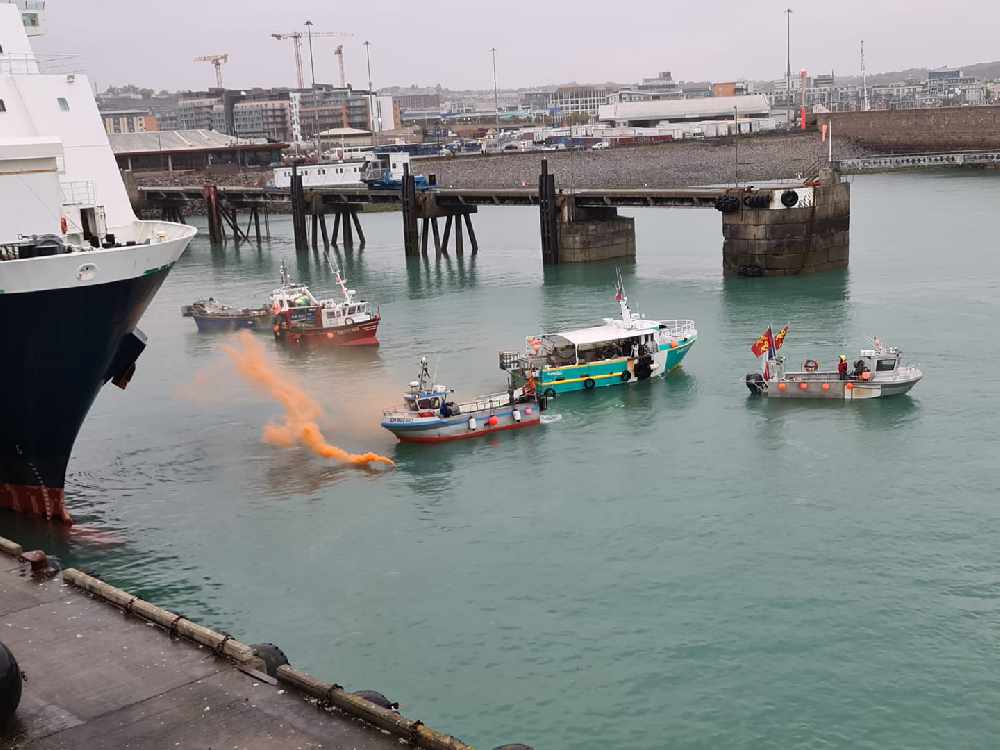 Picture Credit: Macio Agostino
Senator Ian Gorst, who has always insisted that Jersey has followed the terms of the TCA, says he's extremely disappointed at the French announcement.
"The retaliatory measures outlined are wholly disproportionate, especially as earlier today (27 October), officials from the Government of Jersey met colleagues from France, the UK and the EU Commission for further discussions on licensing applications.
"This is a technical issue that is best resolved through our ongoing diplomatic engagement."
We are extremely disappointed at today's announcement from the French Government. The retaliatory measures outlined are disproportionate.

— Senator Ian Gorst (@Ian_Gorst) October 27, 2021
The president of the Jersey Fishermen's Association has previously told Channel 103 that Jersey Ministers have been 'bullied and manipulated' into issuing so many licences to French vessels.
In a statement, a UK government spokesperson says it supports Jersey and Guernsey's handling of fisheries licensing decisions.
"France's threats are disappointing and disproportionate, and not what we would expect from a close ally and partner.
"The measures being threatened do not appear to be compatible with the Trade and Cooperation Agreement (TCA) and wider international law, and, if carried through, will be met with an appropriate and calibrated response.
"We will be relaying our concerns to the EU Commission and French government."