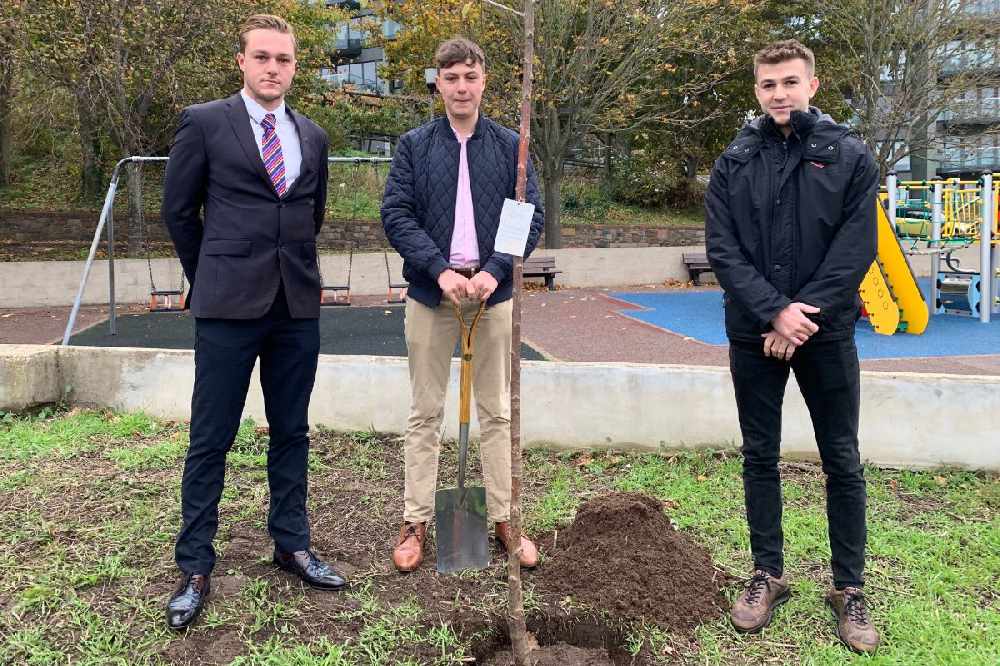 Joshua, James and Jack Rondel planting the fruit trees near the children's playground at People's Park.
Three fruit trees have been planted at People's Park in memory of the late Deputy Richard Rondel.
The politician sadly passed away late last year after a brave battle with cancer.
The incentive was arranged by the St Helier Bloom Group and the West of Town Community Association, which Richard played a part in putting together.
Richard's sons planted each of the trees this afternoon - including Jack, who said this would mean a lot to his dad.
"I'm very thankful for the Committees and for the parish and Deputy Inna Gardiner for organising this. It's great to have a legacy for my dad.
"He fought very hard for the green spaces of St Helier and myself and he just lived across the road from here. We love People's Park. I'm very thankful and it's a very emotional day."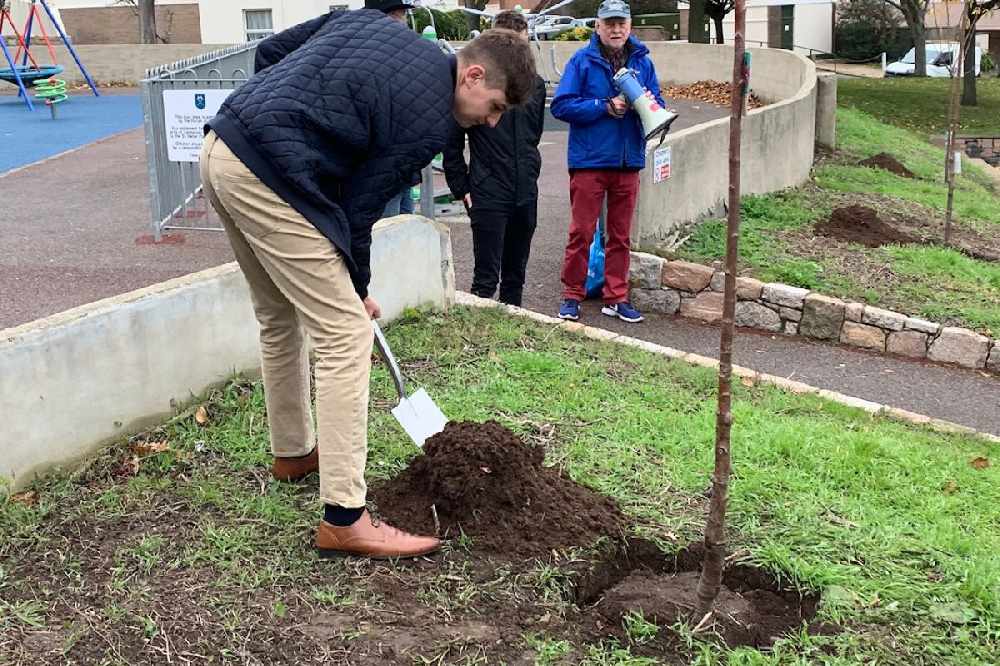 The trees are:
Prunus Dulcis Almond
Prunus Domestica Victoria Plum
Prunus Avium Cherry Stella
A memorial plaque will also be placed near the playground at a later date.