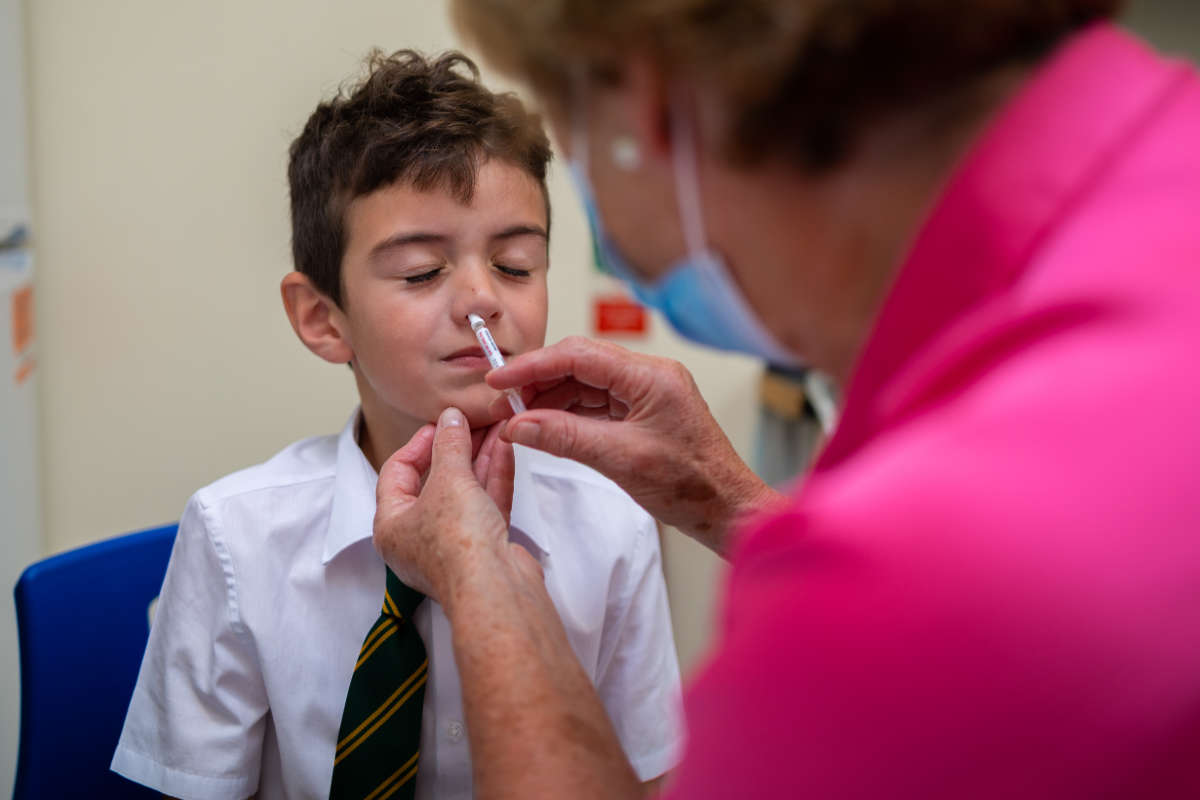 Flu-like illness slumped in Jersey last year, which the government attributes to the Covid safety measures in place and the flu vaccine programme.
Safety measures in place throughout the 2020 autumn and winter period included mask-wearing, handwashing, reduced travel, and physical distancing.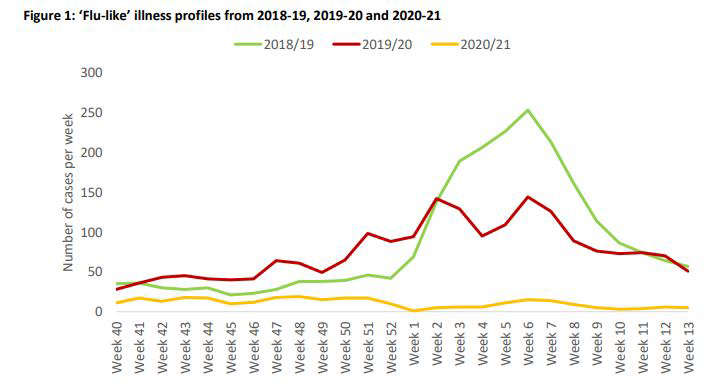 Last year's flu vaccine programme has been described as the most successful on record.
More than three-quarters of over 65s got the vaccine, along with 71% of schoolchildren and 69% of two to four-year-olds.
Nearly 9,000 schoolchildren got the vaccine. That's a rate of 71%, compared to 59% in 2019.
550 pregnant women were immunised, and nearly two in five 50 to 64-year-olds were vaccinated.
The number of influenza and pneumonia deaths fell by approximately a quarter.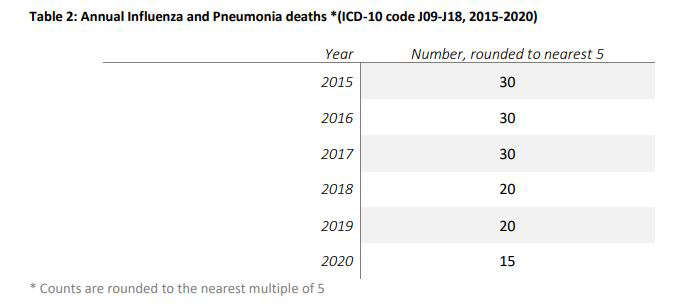 Medics are warning that flu will probably be more widespread this year, given that most restrictions have been lifted.
This year's school nasal flu programme is underway, with the adults eligible from 18 October.
"Covid-19 mitigation measures such as wearing face masks, staying at home, hand washing, reduced travel, increased ventilation of indoor spaces, and physical distancing, are likely to have contributed to the low level of flu incidence in 2020-2021 flu incidence.
"Additionally, the high uptake of the influenza vaccination will have contributed to reduced flu illness during the 2020–2021 season. I urge all eligible Islanders to take up the flu vaccine in order to protect themselves and others around them this winter." - Deputy Richard Renouf, Health Minister.