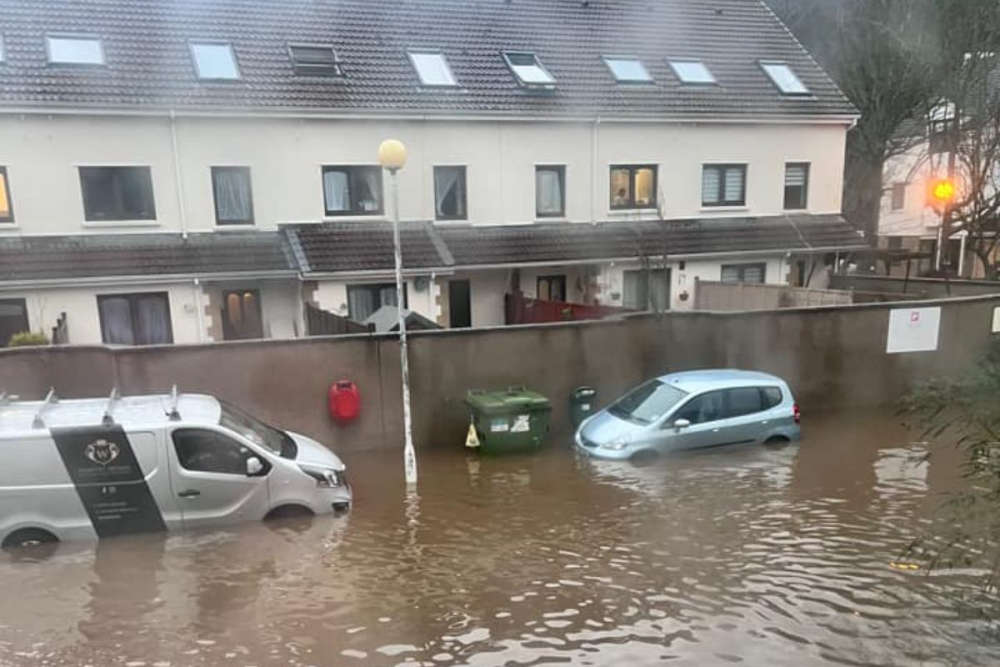 A major incident has been declared as the Grands Vaux reservoir has overtopped and is spilling more water into the already flooded area.
Another 30 households will need to be evacuated, along with the 20 households that were rescued from their homes earlier today (17 January).
St Saviour's Parish Hall has been set up as an emergency reception area for residents that are due to be 'displaced imminently'.
Nearly half of the average monthly rainfall came down overnight into Tuesday, with 42mm recorded at Howard Davies Farm in Trinity.
Rain has continued to fall throughout the day, with another 25mm expected overnight into Wednesday.
A Tactical Co-ordination Group, made up of the emergency services, Jersey Water, Jersey Electricity, Andium Homes, the Education and Infrastructure departments and the Jersey Hospitality Association, has declared a major incident.
The JHA has made a plea to its member hoteliers, asking for 'up to 40 rooms' as temporary accommodation.
Our reporter spent the morning at Grand Vaux.
Grands Vaux school was closed today with surrounding roads closed, but it has not been flooded.
Water has now reached reached the school, but hasn't affected the 'fabric of the building', it will remained closed tomorrow (18 January).
Jersey Water is pumping flood water into the Queen's Valley reservoir.
The cavern underneath Fort Regent, which collects excess water in storms, was full by 5am on Tuesday.
A dedicated information line has been set up for those affected by the floods and can be called on 01534 448844.