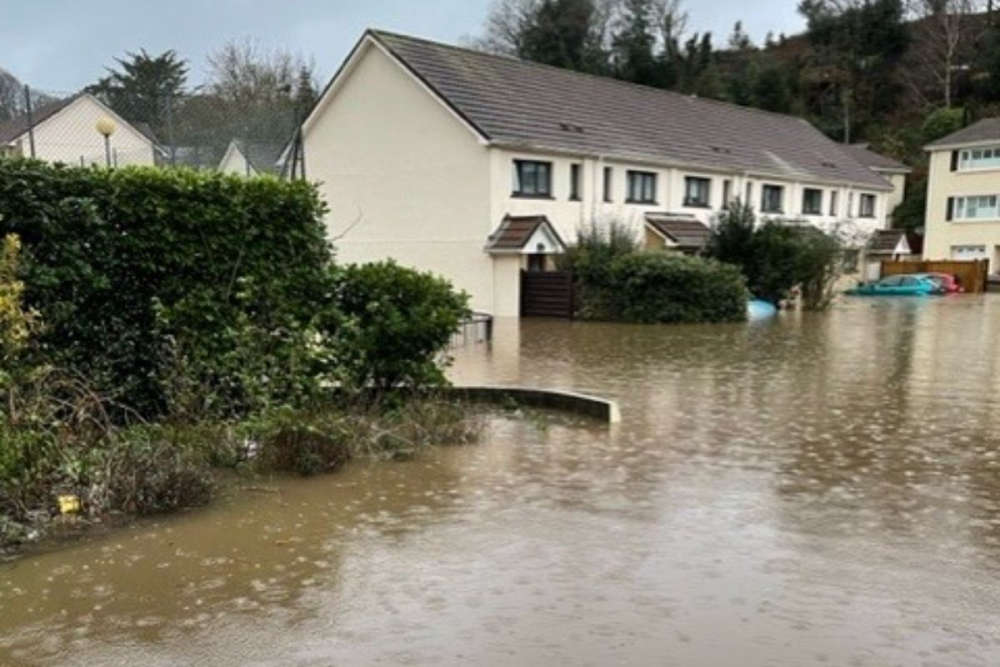 The Jersey Hospitality Association has made an urgent plea to hoteliers for temporary accommodation for residents who've had to leave their flooded Grands Vaux homes.
18 people have been evacuated from their homes on the Andium-owned estates after heavy rainfall overnight submerged homes in waist-high water.
Andium Homes staff have been seen at the Premier Inn on Bath Street, in the hours after rescue efforts began.
The JHA has said the the government is in need of up to 40 rooms, for a minimum of one night but it could be as long as a week.
Hoteliers with spare rooms are being asking to call 07829 933393 or email [email protected]
Offers of accommodation were not needed after the Pier Road explosion in December, when up to 42 people where displaced.