18 people have been evacuated from their homes in Grands Vaux after they flooded overnight.
Downpours throughout the night have left several areas of Jersey flooded.
Grands Vaux is one of the worst-affected parts of the island.
Islanders have been sharing footage of the flooding on social media.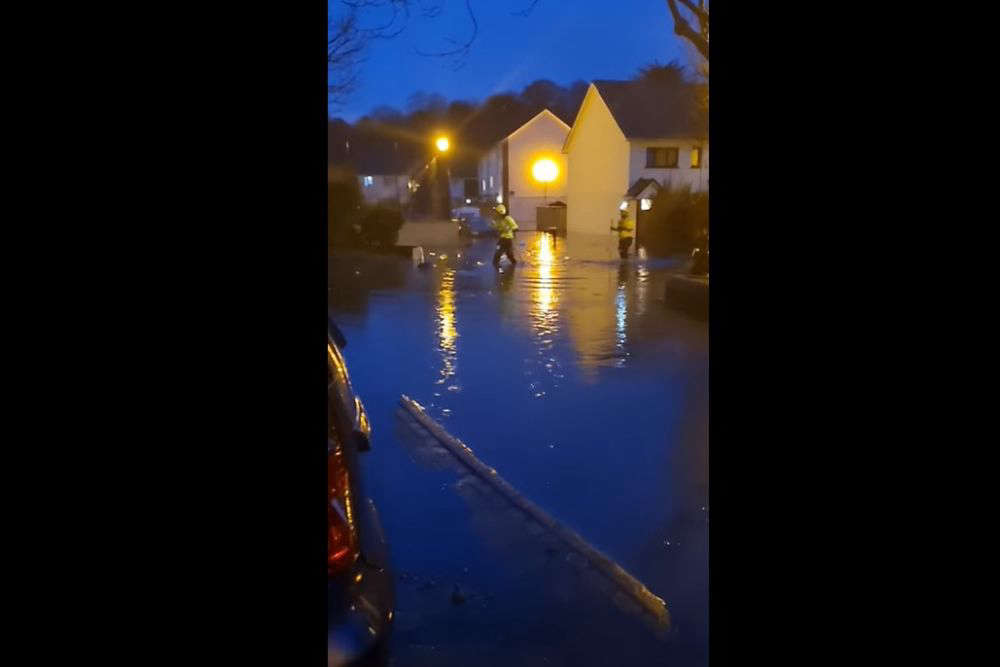 Steve Ozouf shared images on the Jersey AAA Facebook page of firefighters wading through the floodwater.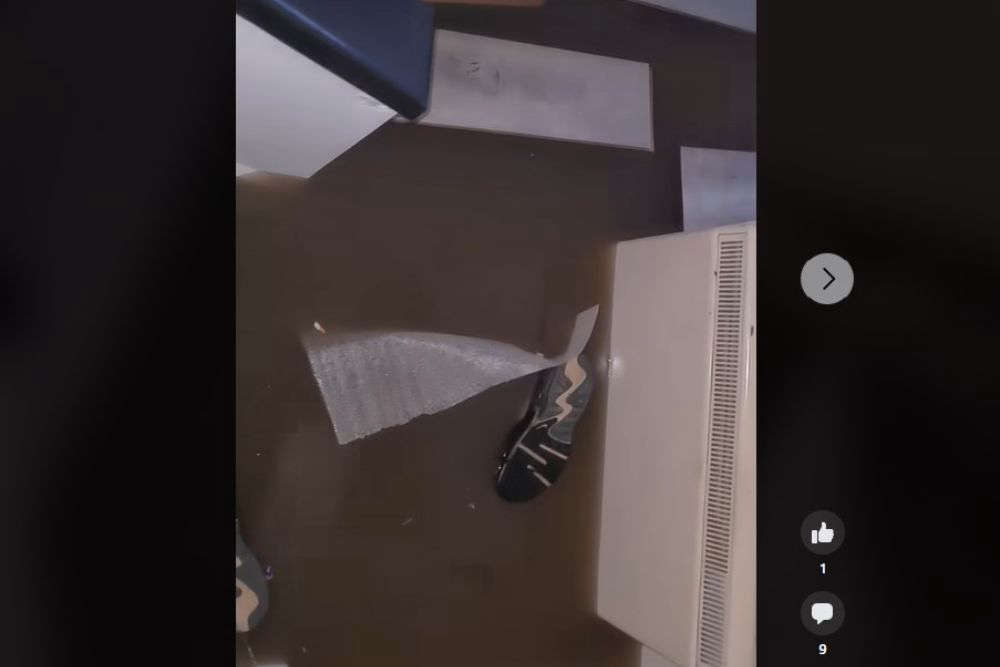 Grands Vaux resident Essie Laffoley posted a video of her flooded Andium property on JAAA on Facebook and wrote that she had lost her car and her electricity.
She's shared this with Channel 103, telling us she can't even get downstairs as the water is up to her knees:
"I have no way or even opening a front door and the water is just rising up.
I've lost everything downstairs I been with out lekki since 6.40am. This is my worst nightmare with my child with austim. I having to lock myself in one room to protect him from going in the water.
I have nothing and no way of replacing everything I have lost."
Another resident told us:
"I didn't even realise the drain had burst, my front and back garden is completely flooded, it's hard to report these things to Drain it, as they're completely inundated."
Jersey Fire and Rescue Commander, Mark Bailey-Walker, says that the first call was made just before 5am and the situation is still not improving.
"I would say this will be on going for a good few hours, we're not going to see any stop in the rain currently which means we won't see any changes in the conditions so the water won't disappear too quickly."
Grands Vaux school is closed, but it's understood the building has not been damaged.
[update] Grands Vaux School will remain closed for today and parents have been advised.

Please avoid the immediate area.

Across the Island, there is standing water and debris on roads so all Islanders are advised to take care.

— Government of Jersey (@GovJersey) January 17, 2023
Commander Bailey-Walker says that three pupils and three staff members where in the school and where moved to another school site by rescue teams.
Jersey Police closed the road and asked people to avoid the area as Jersey Fire and Rescue Service received multiple reports of flooding.
Islanders reported problems at the bottom of Grouville Hill and the approach to Rue des Pres.
Adrienne Le Maistre, Duty Forecaster, says more than half of the month's average rainfall came down overnight.
"From 9 o'clock last night to 10am today, we've had 36mm at Maison St Louis, 42mm at Howard Davies Farm in Trinity and just over 30mm out over at Jersey Airport so a considerable amount."
Forecasters warned of more wet weather to come:
There's plenty more rainfall to come today - the heavier rain has gone for now, but all of this is going to start to move south later this morning, finally clearing Jersey later this afternoon. pic.twitter.com/TNmCoEw5DI

— Jersey Met (@Jersey_Met) January 17, 2023