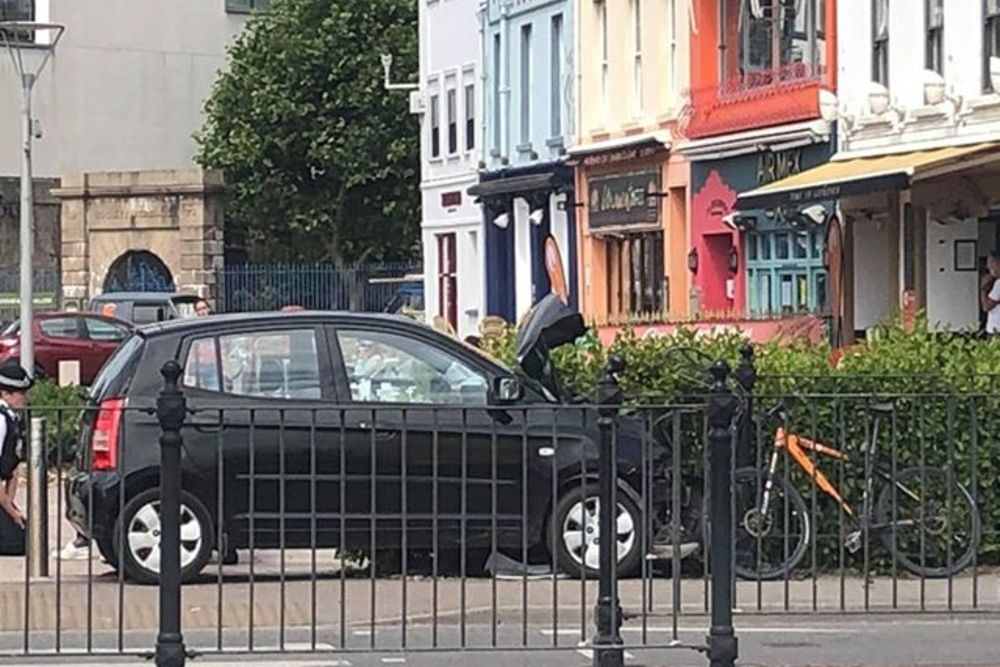 An 89-year-old woman has been taken to hospital to be checked after a crash by the Weighbridge entrance to the Tunnel.
The black Kia crashed into railings on La Route du Fort, St Helier at around 3pm on Monday afternoon.
No other vehicles were involved.
Fire crews were called out to make the car safe after the collision.
The driver was taken to hospital to be checked over with her husband, but neither is thought to have been badly hurt.
Route du Fort was closed for a time but has since re-opened.