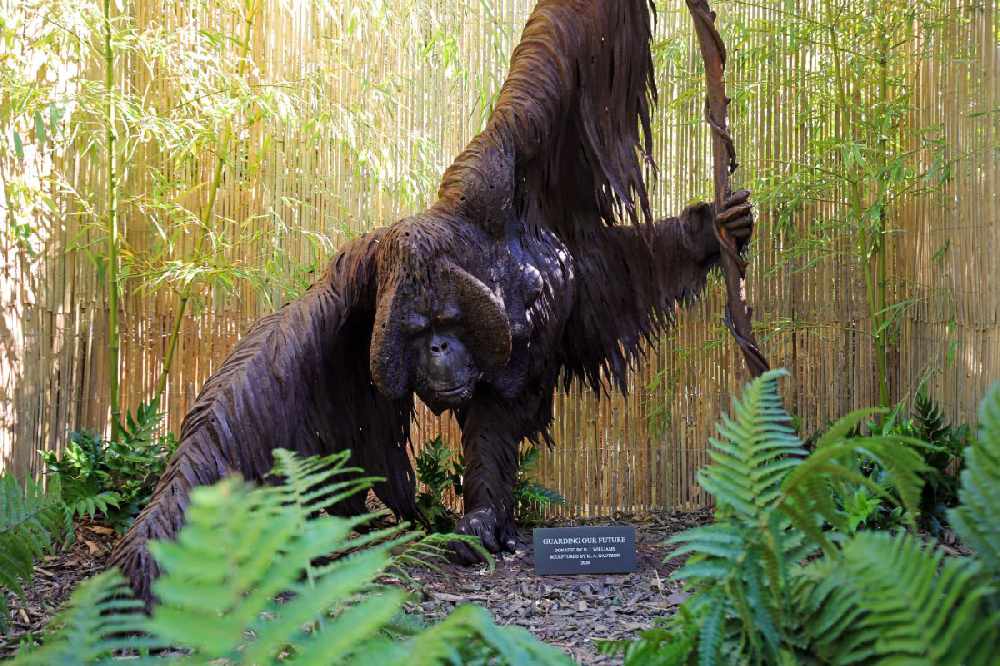 A life-sized orangutan art piece, inspired by Durrell resident Dagu, has been unveiled by the Lieutenant-Governor at Jersey Zoo.
The Sumatran sculpture was created by Michael Gautron and donated to Durrell by Danny Williams.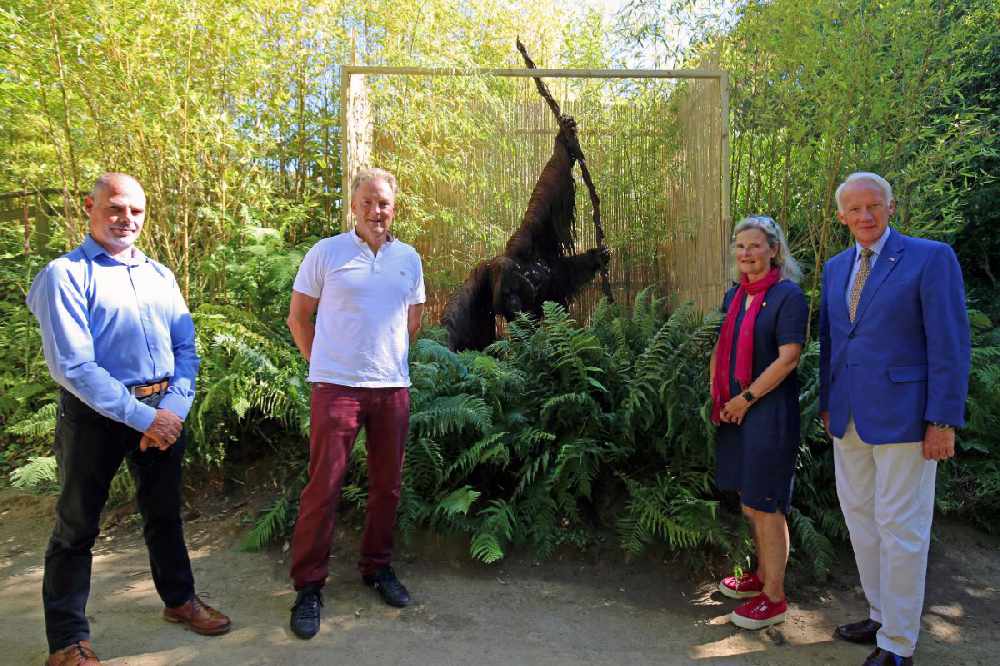 It's called 'Guarding Our Future' and shows the orangutan swinging through his forest home.
"People come to an appreciation of nature through different journeys and experiences. Beautiful and provocative art can reach people's hearts and minds and make them consider our world from another perspective. This amazing sculpture is one such powerful piece of art and will have a permanent home here at Jersey Zoo, nestled next to the island home of our orangutan family.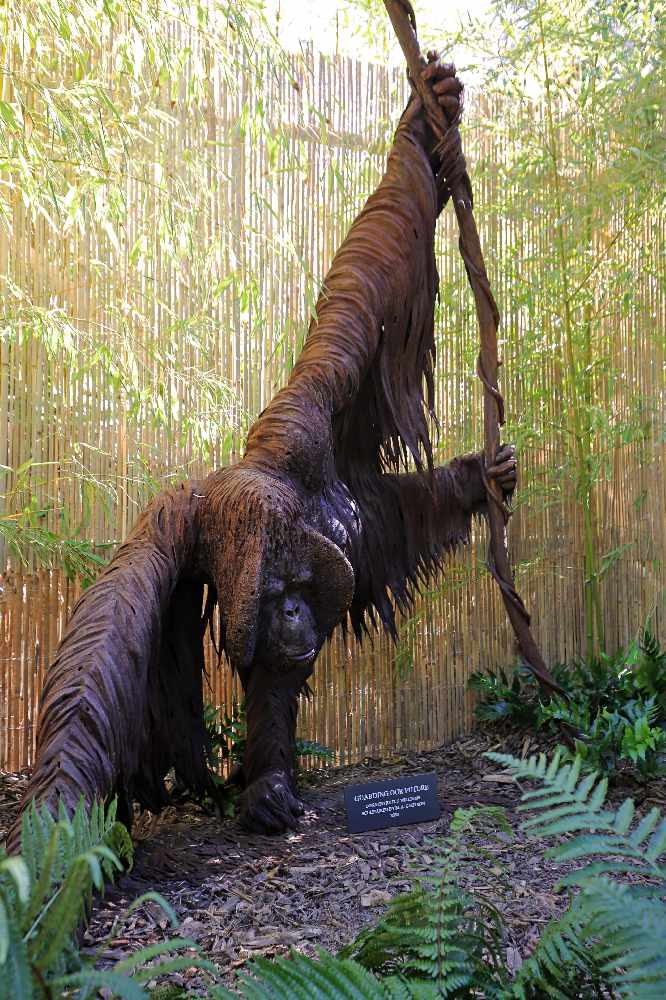 "Made with exquisite detail, it is a testament to the skills of the artist Michael Gautron, and we truly thank David Williams for his kind donation of the sculpture to Durrell." - Dr. Lesley Dickie, Durrell CEO.
The sculpture will join other pieces of art at the zoo - which include the Gerald Durrell Go Wild Gorilla sculpture.
"We are very fortunate on this island to have one of the world's most iconic conservation centres of excellence on our doorstep. It's nice to be able to help out in some small way, especially at a time when they need as much support as possible." - Danny Williams