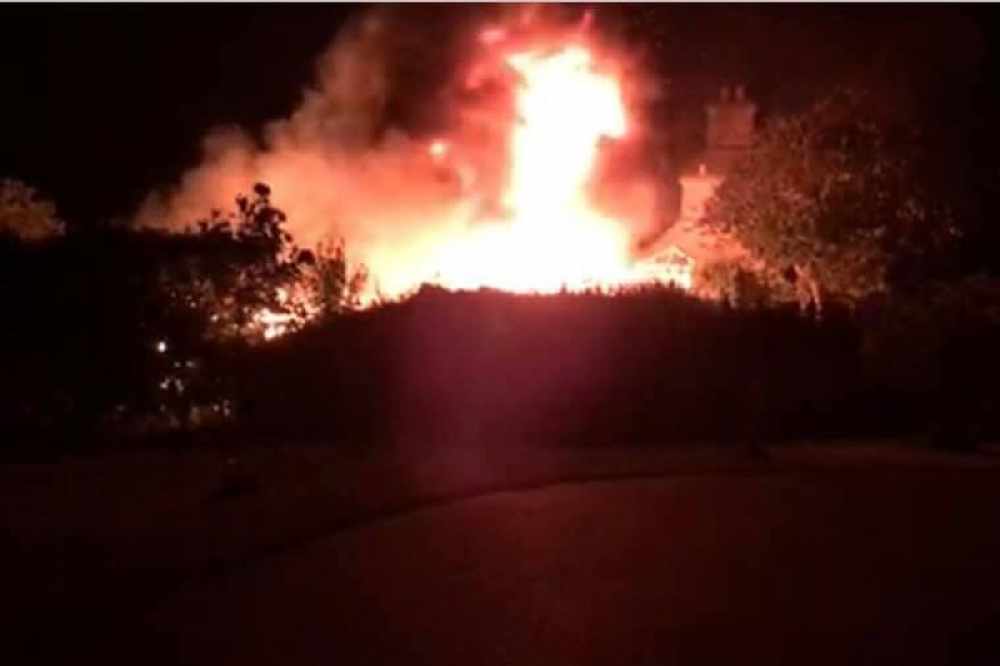 Firefighters have spent the night putting out a large fire in an outbuilding that had spread to the property's oil tank.
Crews were called just before 12.45am. Firefighters from HQ and the Western Station were dispatched, along with On Call firefighters.
The occupiers had got to safety and no one was injured.
The fire had started in the outbuilding and had set set to a domestic heating oil tank - and was threatening the home.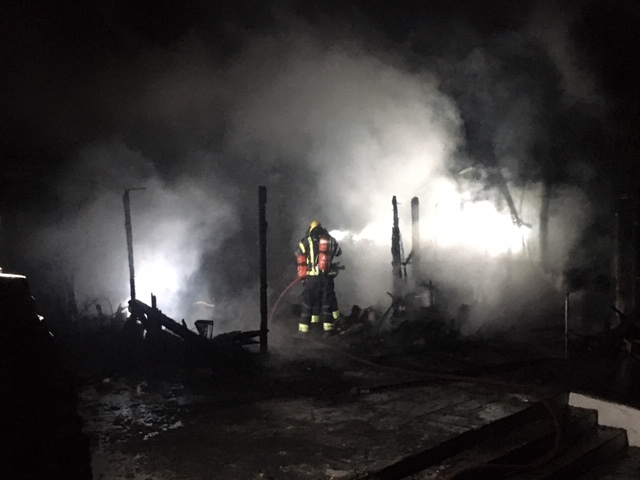 Crews used water jets to put out the flames while others used breathing apparatus to enter the house and check for further spread.
At its height, 17 firefighters and three engines were on the scene, along with a Water Carrier and the Duty Officer.
They spent the following hours damping down and making the property safe.
The cause of the fire is being investigated.
Photos supplied by JFRS