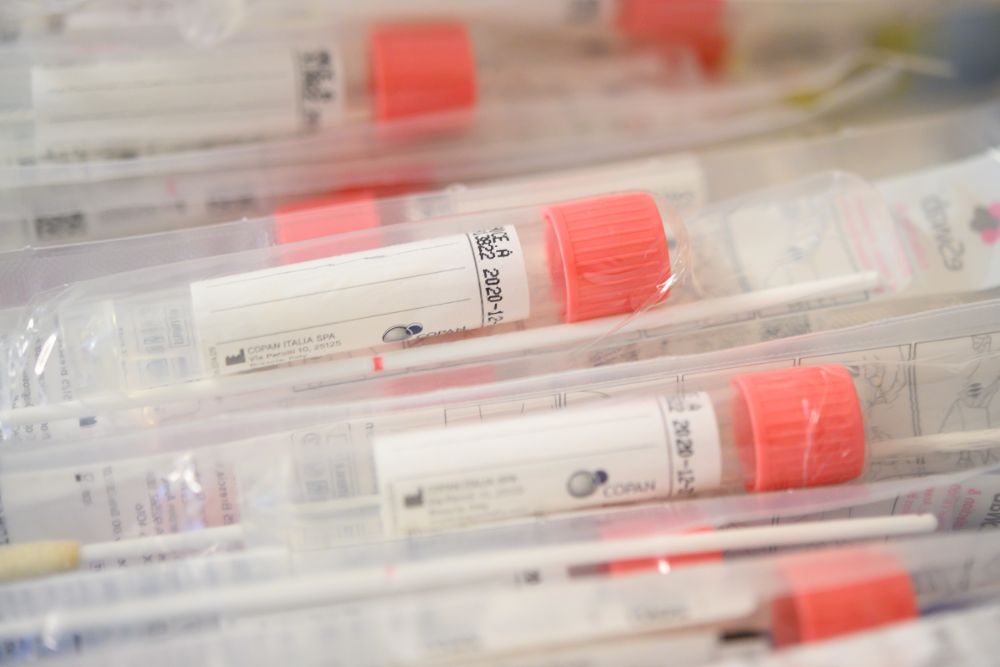 On-island testing for coronavirus has started at Jersey General Hospital today (8 April).
This test shows whether someone is carrying the SARS-CoV-2 virus, which is the infectious agent that causes coronavirus.
They are different to the antibody tests which assess whether someone has had Covid-19 and developed immunity to it. 150,000 of those tests are due to arrive later this month.
The government says laboratory staff at the hospital worked through the night to make sure the tests were reliable before samples started to be processed. The lab is working 24 hours a day, seven days a week and employees working hours have been extended to get through testing.
The tests will firstly prioritise patients who need to be admitted followed by frontline health workers. The results of these tests will be discovered the same day they are carried out. Before now, samples had to be sent to the UK, so results took at least 48 hours to return.
Health Minister Deputy Richard Renouf says it's wonderful news that these tests are now available in the island.
"It means that we can now have a quicker turnaround of results which will provide us with a fuller picture on how best to tackle the coronavirus outbreak in Jersey.
"I wish to extend my thanks to the Hospital laboratory team who have worked tirelessly to source and check the reliability of these invaluable tests."
Pathology Manager, Adrian O'Keeffe says on-island testing will give a much clearer picture of the number of infections.
"The ability to test for COVID-19 in Jersey means that people admitted to hospital can promptly be put onto the most appropriate treatment and they don't need to be held in isolation rooms for 48 hours pending their result. It also gives us a more realistic picture of the current number of infections in Jersey.
"Patients can be assured that the new method has undergone stringent testing by the supplier, and verification in our laboratories, to ensure specificity, reproducibility and suitability for use. Within 24 hours of the new tests arriving in island, around twenty biomedical scientists and laboratory support staff have been trained to perform them."