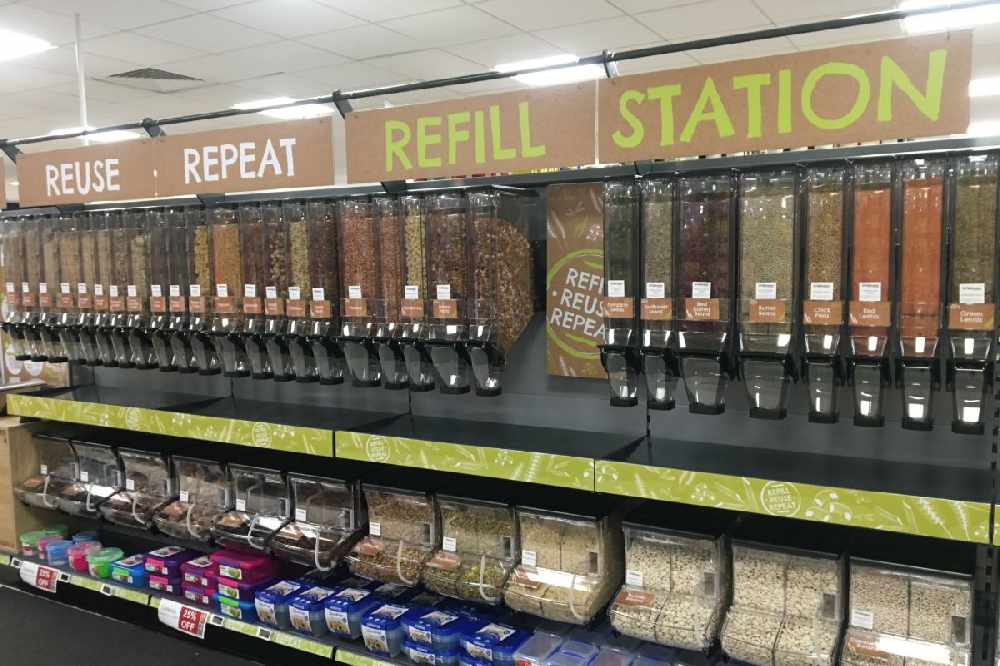 The Channel Islands Co-op has become the first supermarket in Jersey to launch a produce refill station.
It allows customers to bring in their own container to the Grand Marché in St Helier and fill up with items such as pasta, rice, and cereals.
It's part of the society's aim to cut down on single-use plastic.
Chief Executive Mark Cox says it's been on the agenda for a while.
"Our members have been telling us for a long time now that they'd like to see us introduce more product that hasn't got packaging on or making sure that we're responsible with the use of single-use plastics.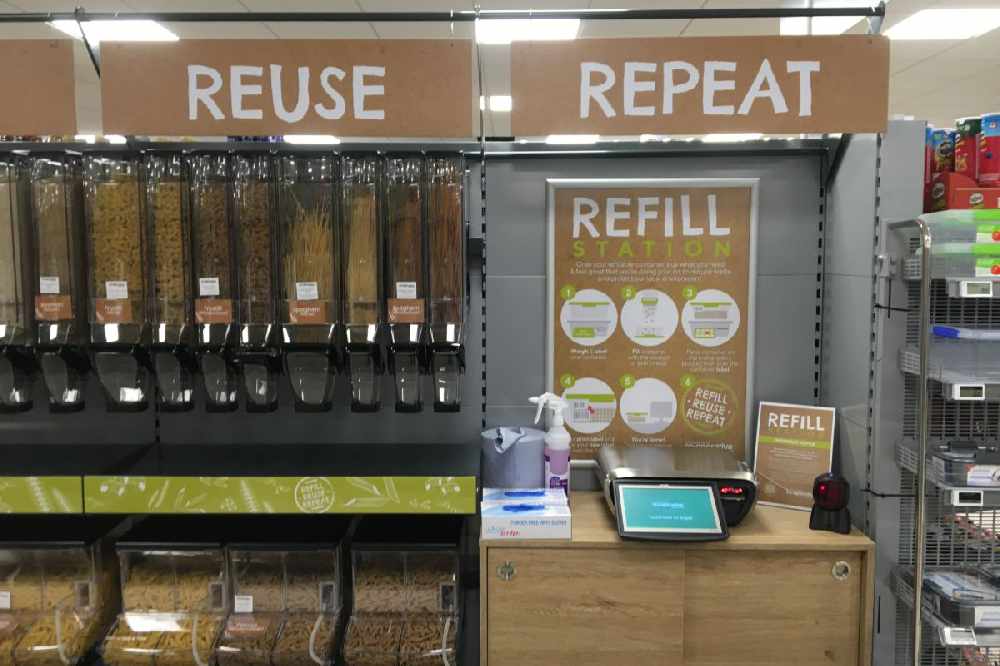 "We've done a bit of research over 12 months and found this concept and we're keen to introduce it."
It was due to be introduced in March, but work was delayed by the coronavirus pandemic.
The station was officially shown off when the store opened this morning.
It has been welcomed by Plastic Free Jersey and founding member Sheena Brockie.
"We have refill stations on the island, but the fact this is in a mainstream supermarket just takes it to another level.
"It just means that people who can't do those journeys to different places can come to the one-stop-shop and they can fill up.
"The really exciting thing that it's organic, it's sustainable, fair-trade as well as being plastic-free which is really important.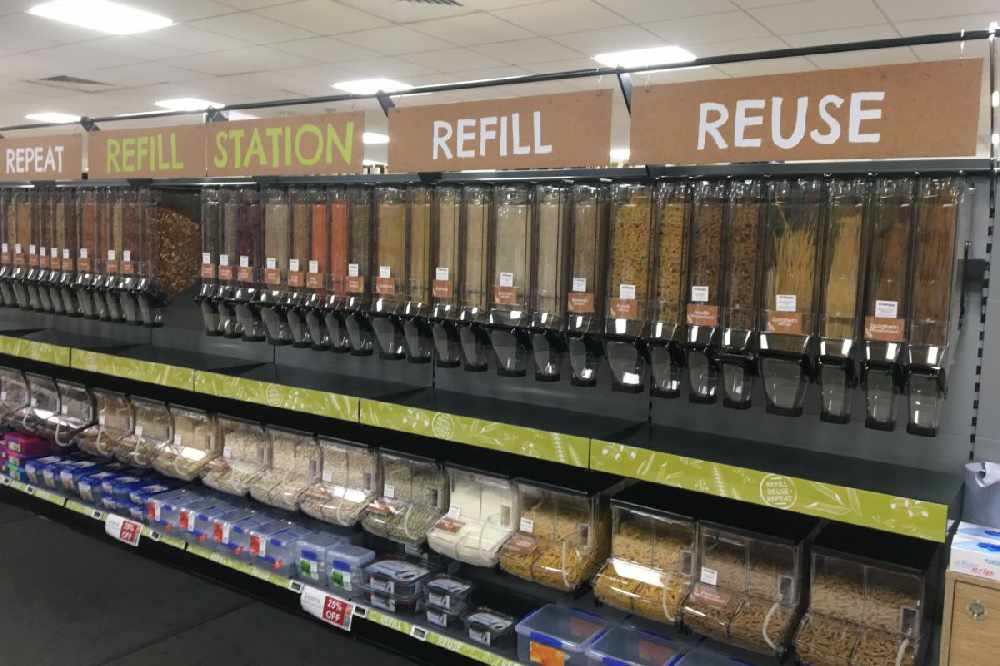 "Just one lady before was saying it's lovely, I can come and buy just what I want. I don't have to buy a whole packet and then it goes to the back of the cupboard and then the bin eventually.
"You can just buy as much or as little as you like."