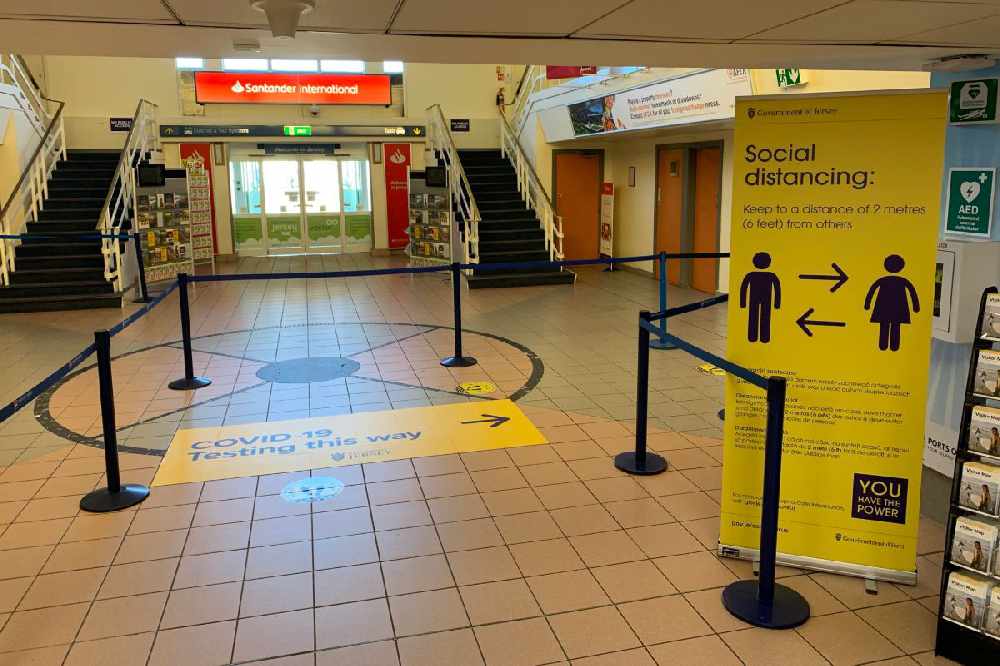 Picture Credit: Tony Moretta
Compliance checks are now being carried out to make sure incoming passengers to Jersey are self-isolating.
90% of people on Blue Islands lifeline flights are choosing to get tested at the airport, with the others choosing to self-isolate for a fortnight instead.
Those who do get a test have to self-isolate until the result comes through, which usually takes around 48 hours. If it's negative, they get permission to go out into the community, subject to taking further tests during their stay.
The airport trial started on 1 June to give essential workers on these flights the option of not having to self-isolate for 14 days. The trial is ongoing, but it's not known how long for.
A government spokesperson says any isolation breaches are looked into and followed up.
"The trial has focused on ensuring individuals who are self-isolating receive appropriate information on the importance of self-isolation, and about the support available through Connect Me and a range of services.
"Investigations into any isolation breaches are identified and followed up to ensure compliance is being followed. Individuals will be contacted by the COVID Testing and Tracing Team, and if required will be visited by Honorary Police or Environmental Health Officers.
"We are committed to introducing a sustainable system which monitors compliance and enforcement of testing, in order to support future commercial travel and protect our Island health and wellbeing."
All visitors arriving in Jersey now have to complete a COVID data form and are handed a legal notice.
Anyone who doesn't comply with the isolation rules on arrival could be prosecuted and fined up to £1,000.
Only lifeline flights for essential workers are running at the moment. They need to gain permission to fly prior to travel.
Commercial flights aren't due to resume until Jersey moves to Level one of its lockdown exit strategy, which the government hopes to move to in early July.