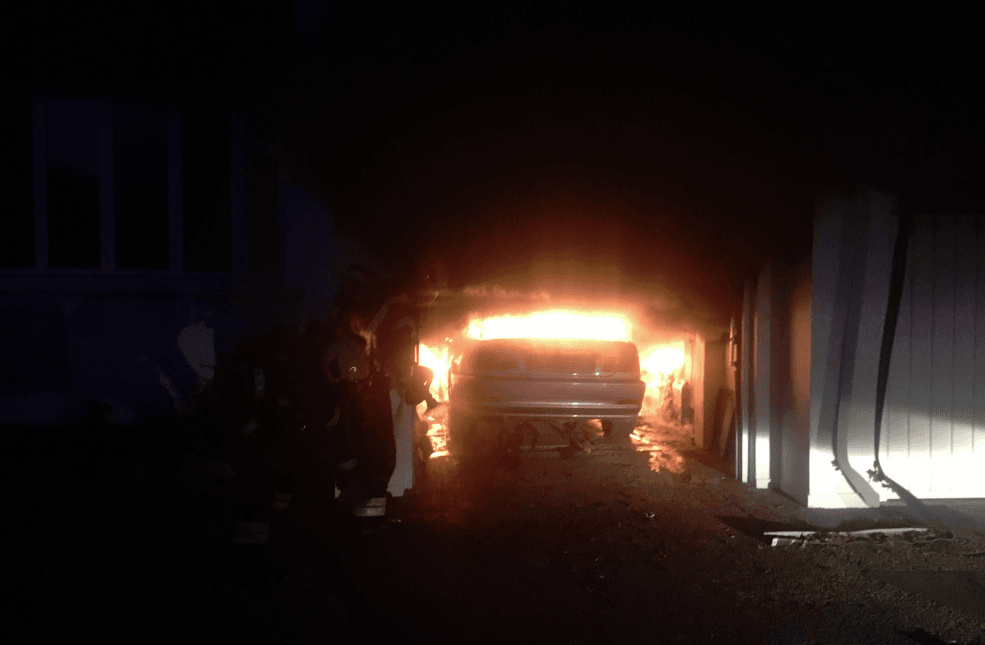 Two cars have been destroyed by a fire at a garage in St Lawrence.
Firefighters were called to a home just before 6pm on Sunday.
It is believed the blaze started in one of the car's engines, probably caused by an electrical fault.
14 crew, including on-call firefighters, spent two and half hours putting out the flames and making the property safe.
The adjoining kitchen and utility room suffered significant heath and smoke damage.

Photo: JFRS