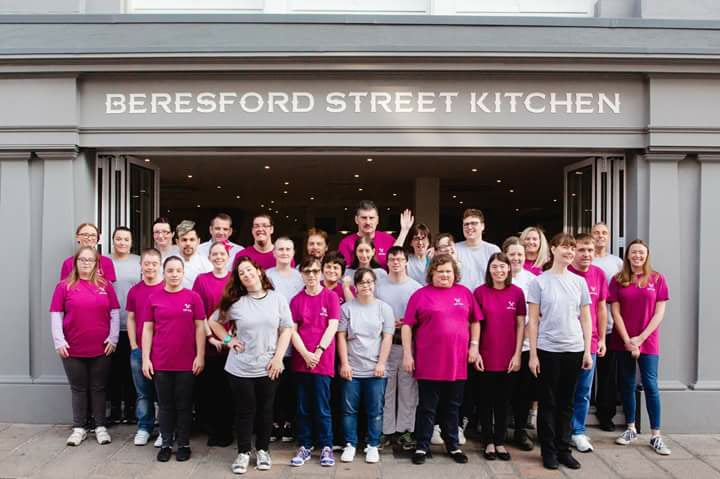 Credit: Beresford Street Kitchen
Beresford Street Kitchen will be opening another café early next year.
The charity, which provides training and employment to people with autism and learning disabilities, has received lottery funding.
£50,000 will help the Aspire Trust employ a chef and support worker.
The tearoom at Hougue Bie is in partnership with Jersey Heritage, which hopes it will enhance the visitor experience at the historic site.
"Jersey Heritage and Beresford Street Kitchen (BSK) are delighted to announce that the two local charities will be working together to open a new tearoom at La Hougue Bie. This exciting project will enhance the experience of locals and visitors at one of the Island's most historic sites, while also giving BSK the opportunity to spread its wings and provide a second location for training and employment. This has been made possible because of grant funding to BSK from the Association of Jersey Charities and the Lloyds Foundation."
It's one of five grants totalling almost £150,000 awarded from the proceeds of the Channel Islands lottery.