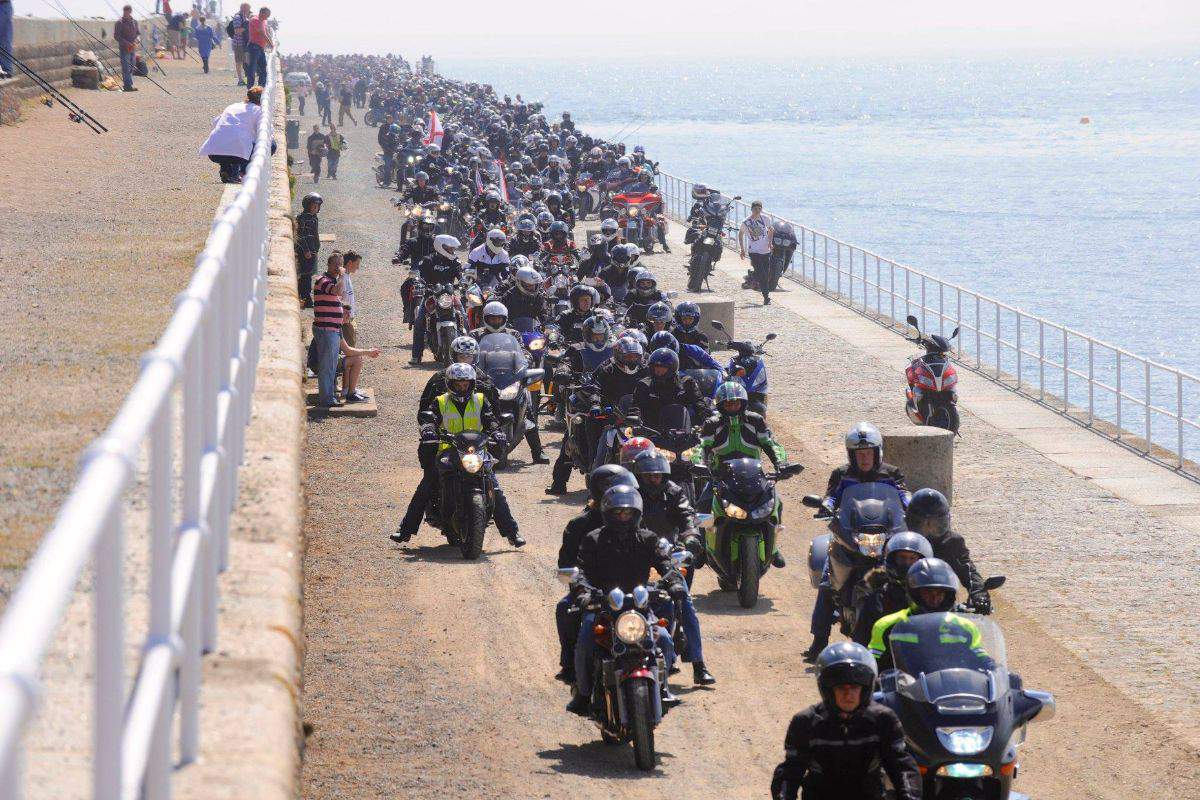 Image Credit: Holidays For Heroes Jersey
Hundreds of motorcyclists will be crossing the island for this year's Big Rideout.
The annual event raises thousands of pounds each year for Holidays For Heroes Jersey.
Richard Woodhouse from the charity says the Lieutenant Governor - Air Chief Marshal Sir Stephen Dalton - will be waving the starting flag, while his wife makes the journey herself:
"We are thrilled and honoured to have His Excellency the Lieutenant Governor being our official starter, but this year Lady Dalton has asked to be a pillion passenger on one of the lead bikes."
Lee Butler, who's organised the Big Rideout for the last nine years, says it's important to support the work Holidays For Heroes does:
"It's truly humbling to see the positive impact that a holiday to our beautiful Island has on our Heroes and their families. The Rideout is the motorcycling community coming together in a show of support and gratitude to these Heroes, and it is great to see the many well wishes who line the route to see the spectacle".
The riders will set off from St Catherine's Breakwater at 11am, heading west to the Five Mile Road in St Ouen.