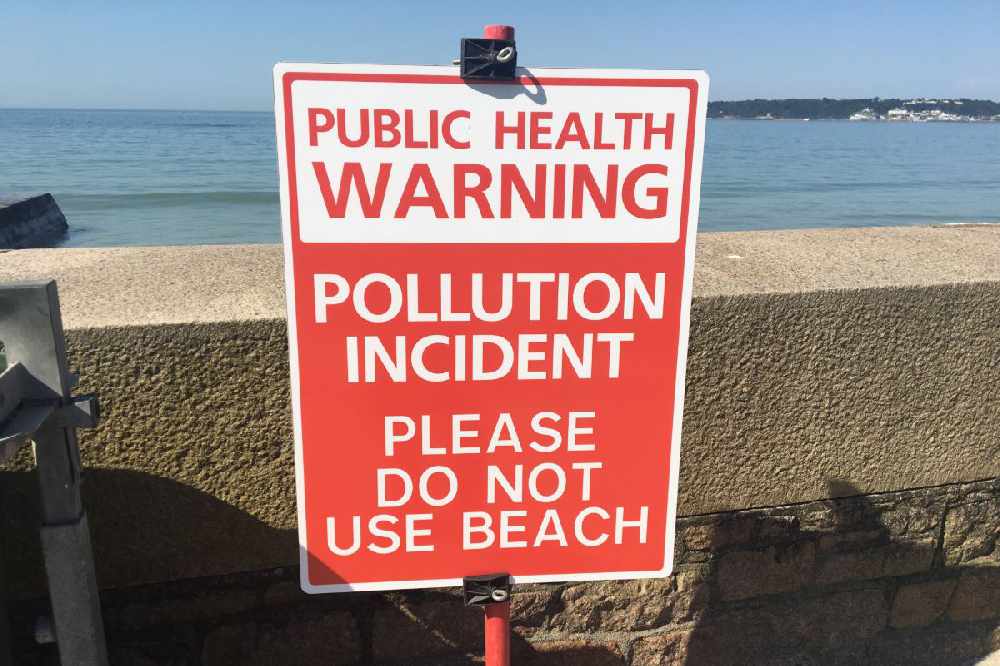 Bathers have been cooling off in the sea in St Aubin's Bay - despite a public health warning not to.
Islanders have been advised to keep away until a major slurry spill is washed away by the tide.
The slurry that spilled in Fern Valley early on Tuesday morning has flowed to the coast.
The pollution was reported to the government hotline and is being investigated by Environmental Protection officers.
The National Trust has closed the popular walking spot.
The beach closure was announced late on Wednesday afternoon and signs were put out while the bay was busy with bathers on the hottest day of the year.
Water quality is being monitored, and officials say we should avoid the whole bay until it's deemed safe to reopen it.
Environmental Health has asked islanders to be patient while the tide dilutes and removed the slurry over the next few days.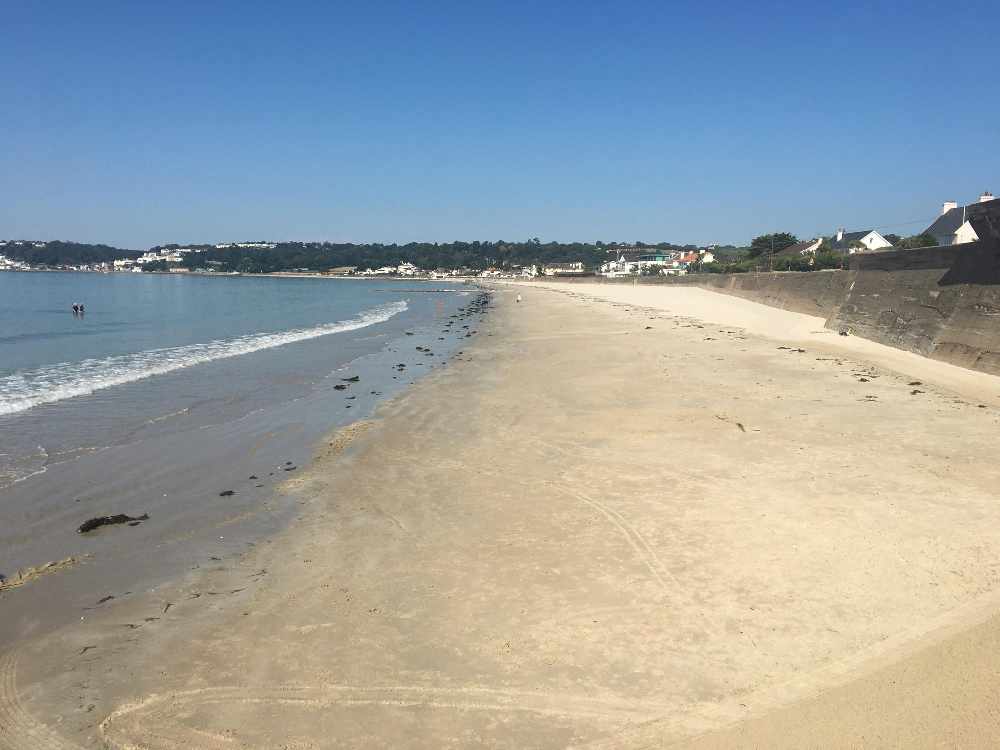 Channel 103 was at the beach earlier and saw swimmers in the water, and dog walkers exercising their pets.
Caroline Maffia from Environmental Health says the risk is low.
"The advice is there to give that extra precaution to people. Anyone who has gone in to the sea or is using the beach, we would advise them to follow good hand hygiene - so make sure they are washing their hands for 20 seconds, exactly as we have all learning about these last few months."