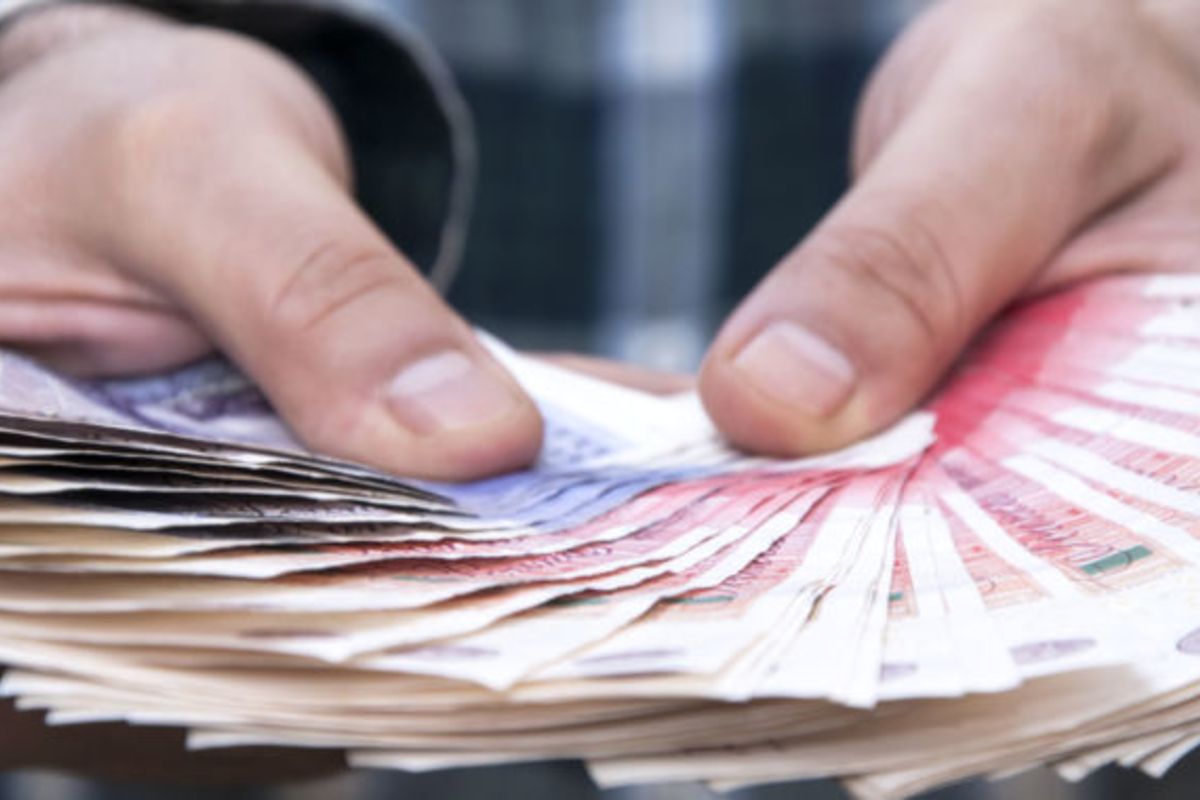 There is no oversight of Board members pay in States-owned and funded bodies, no policy and a lack of transparency, the Comptroller and Auditor General has concluded in a review of remuneration.
Karen McConnell says no single part of government has responsibility for Board members' pay.
She says that with no clear framework it's difficult to show whether salaries are appropriate - and it can 'lead to poor relationships and a potential impact on services'.
This report comes against the backdrop of a long-running dispute between the government and Andium homes over the pay to top executives which the Chief Minister has called 'unjustifiable' and says were made without shareholder approval.
"This report has focused on remuneration but reinforces my concern, as reflected in many previous reports, that insufficient priority has been given to overseeing the relationship with companies, statutory bodies and funded bodies. In my view strengthened oversight is necessary, including through determining and monitoring compliance with minimum corporate governance requirements. The establishment of a high profile Board drawing together senior officers with an interest in finance, policy, delivery and governance, would provide a focus for the oversight of such bodies which is urgently needed." - Karen McConnell, Comptroller and Auditor General.
Assistant Treasury Minister Deputy Lindsay Ash wrote to States owned companies in January 2019 to disclose remuneration of each executive director, including:
Total pay for the year split by basic salary, bonus, pension contributions and benefits in kind
Total pay for the previous year
Pay as a non-executive director of a body outside the group for which they worked as an executive director
While Ms. McConnell says this is welcome, she raises concern that 'no corresponding requirement was imposed on statutory bodies and funded bodies'.
The row has caused particular anger with Andium Homes, with Vice-Chair Heather Bestwick yesterday following COO John Hamon in resigning from the board.
The Board of Andium has welcomed the C&AG's report and says it 'highlights the complete absence of any appropriate policy and process around the remuneration of Senior Executives and clearly illustrates why, in Andium Homes' case, this matter remains unresolved after five years and which has sadly led to the recent resignation of Andium's Finance Director and Chief Operating Officer.'
The housing provider says it's been doing its best in the circumstances to decide the correct levels of pay for its executives, which included working with a highly respected local remuneration consultant.
It adds that the government has singled out its two Executives have been singled out for 'particular treatment'.
"This treatment is all the more puzzling bearing in mind that their remuneration sits firmly within the middle to low end of the table compared with other States owned companies and arm's length organisations. The one-off performance-related bonuses they received also pale into insignificance when compared to those awarded elsewhere." - The Board of Andium Homes.
A chronology of events has been set out by the C&AG report, which states that an agreement had been reached on pay increases last yaer. That was noted by the Chief Minister Senator John Le Fondre in the States Assembly, but he said that was then retracted after the Assistant Minister received further advice. He maintains no approval was given from the shareholder in advance.
The Board says it's 'appalled that they are now attempting to renege on that agreement.'
"The lack of governance and the lack of conformity with the Memorandum of Understanding between the Treasury and the Board of Andium is shocking.
"The poor governance is very much in their court and their hands rather than ours. I think the Comptroller & Auditor General's report makes that abundantly clear.
We have been asking them for probably three years to sit down with us and have a professional discussion about the relationship, the terms of the Memorandum of Understanding and our articles of association which need updating.
"We've been asking for a more positive relationship for a very long time, completely to no avail." - Frank Walker, Andium Board Chair.
The Chief Minister has also responded to the C&AG report - he says he welcomes the recommendation that there should be a pay policy in place for all States-owned companies, statutory and funded bodies, and that oversight of their governance arrangements should be strengthened.
"There are Memoranda of Understanding in place between the Government and States-owned bodies, which requires them to seek the
Government's approval for significant changes in pay, and to warn us of any matter that is likely to be a cause of concern.
"In line with these Memoranda of Understanding, the Government has exercised its responsibility to challenge proposed pay rises and bonuses for senior executives in these arms-length bodies, when it does not agree with their proposals.
"These Memoranda are already being overhauled. However, they do not apply to the wider family of entities that we fund, so the introduction of a pay policy across all such bodies will make it simpler for all parties to understand the pay parameters within which they are expected to operate, and I welcome the recommendation."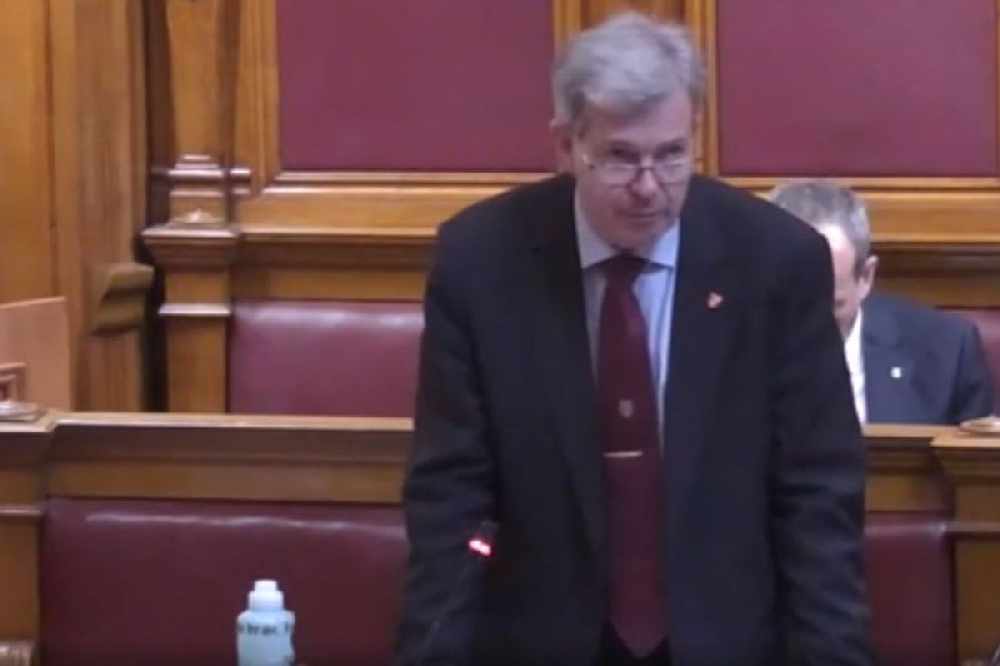 "In the case of Andium Homes, which the Comptroller and Auditor General highlighted in her report [pages 11-16], it is clear that the company was in breach of its Memorandum of Understanding in awarding substantial pay rises and bonuses for two senior executives without informing the Government or seeking the explicit prior approvals required.
"This issue stretches back five years, to the incorporation of Andium Homes in 2014, since when the pay, including bonuses, of the CEO increased from £118,706 in 2014 to £211,680 in 2018 and of the Finance Director from £87,202 to £157,920, at a time when pay rises across the public sector have been constrained."
The Council of Ministers says it only realised the 'substantial pay rises' were awarded last June. Senator Le Fondre says 'retrospective approval' was reluctantly given after making its dissatisfaction clear, but that after further talks, the Government directed that the salary increases should be reversed and the bonus payments recovered, subject to the outcome of an independent review of Andium's executive remuneration.
"On the wider issues highlighted in the report, we will now take time to study and respond to its recommendations in full. We are already improving governance through an overhaul of the Memoranda of Understanding between the Government and the entities it owns, and we will be developing an overall pay policy for all these entities."